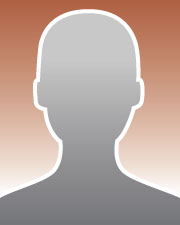 Dat Q. Tran, M.D., FAAAAI
Adjunct Associate Professor
Education
Residency

Baylor College of Medicine, Houston, Texas, 2001-2004

Fellowship

NIAID/NIH, Bethesda, Maryland, 2004-2009
Areas of Interests
Clinical Interests
Atopic dermatitis, allergic rhinitis, food allergy, immune disorders, asthma
---
Research Interests
Immunity, immunological tolerance, regulatory T cells, graft-versus-host, autoimmunity, oral immunotherapy for food and environmental allergy (www.ollereg.com)
Publications
Publication Information
Dingle, B.M., Liu, Y., Fatheree, N.Y., Min, J., Rhoads, J.M., and Tran, D.Q. FoxP3+ regulatory T cells attenuate the development of experimental necrotizing enterocolitis. PLoS One. 2013
Dhamne, C., Chung, Y., Alousi, A.M., Cooper, L.J.N., and Tran, D.Q. Peripheral and thymic Foxp3+ regulatory T cells in search of origin, distinction and function. Front Immunol. 4:253, 2013.
Tran, D.Q. In vitro suppression assay for functional assessment of human regulatory T cells. Methods Mol Biol. 979:199-212, 2013.
Tran, D.Q., Andersson, J., Wang, R., Ramsey, H., Unutmaz, D., and Shevach, E.M. GARP (LRRC32) is essential for the surface expression of latent TGF-beta on platelets and activated FOXP3+ regulatory T cells. Proc. Natl. Acad. Sci. USA. 106(32):13445-50, 2009.
Tran, D.Q., Andersson, J., and Shevach, E.M. Selective Expression of Latency Associated Peptide (LAP) and IL-1 Receptors (CD121a/CD121b) on activated human FOXP3+ T regulatory cells allows for their purification in expansion cultures. Blood. 113(21):5125-33, 2009.
Certifications
American Board of Allergy Immunology, 2006