Alcohol Use Disorder: An Overview
---
---
Written by: Austin Lin, MD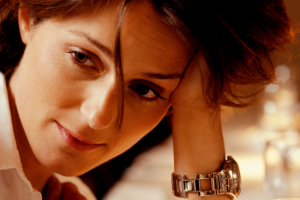 Although the opioid epidemic garners national attention, alcohol use remains a major problem. According to the 2017 National Survey on Drug Use and Health, there were approximately 141 million Americans aged 12 or older who are current alcohol users — defined as those with any use of alcohol in the past 30 days. The survey also indicated that the quantity of alcohol use has been relatively unchanged across all demographics over the past 15 years. This is concerning as alcohol use is shown to increase the risk of heart disease, stroke, cirrhosis, and cancer, and alcohol misuse contributes to 88,000 deaths per year. In addition, the 2016 Surgeon General's Report on Alcohol, Drugs, and Health, notes that alcohol misuse and alcohol use disorders costs the United States approximately $249 billion in lost productivity, health care expenses, law enforcement, and other criminal justice costs.
Alcohol misuse has also been associated with higher rates of mental illnesses, such as major depressive disorder, bipolar disorder, generalized anxiety disorder, and post-traumatic stress disorder. People often use alcohol as a negative coping mechanism — also known as "self-medication" — to help relieve symptoms, including insomnia and chronic pain, or to escape the challenges associated with their sober reality.
There are a number of myths in the community and even among health care providers regarding alcohol use disorder. Some of these include: 1) alcohol use disorder being a choice; 2) one can "white knuckle" through it;  3) one must hit "rock bottom" before being able to receive help; and 4) other mental health conditions cannot be treated until the alcohol use has been addressed. All of these are untrue.
It is important to distinguish between alcohol misuse and alcohol use disorder. Alcohol misuse is defined as drinking excessively, but it does not meet the criteria for an addiction outlined in the Diagnostic and Statistical Manual of Mental Disorders (DSM). Alcohol use disorder is a chronic relapsing brain disease characterized by compulsive alcohol use, loss of control over alcohol intake, and a negative emotional state when not using. People may find themselves having cravings to drink, continuing to use despite the consequences, spending excessive time obtaining alcohol, and experiencing withdrawal. However, alcohol misuse can be just as detrimental as alcohol use disorder given the increased risk for car accidents, violence, and suicide.
Most people with alcohol use disorder can benefit from treatment regardless of how severe the condition may be. There are now several evidence-based treatments, which may help patients achieve remission. They include group and individual therapy, pharmacotherapy, and psychoeducation for patients and their families.
References:
Substance Abuse and Mental Health Services Administration. (2018). Key substance use and mental health indicators in the United States: Results from the 2017 National Survey on Drug Use and Health (HHS Publication No. SMA 18-5068, NSDUH Series H-53). Rockville, MD: Center for Behavioral Health Statistics and Quality, Substance Abuse and Mental Health Services Administration. Retrieved from https://www.samhsa.gov/data/
Substance Abuse and Mental Health Services Administration (US); Office of the Surgeon General (US). Facing Addiction in America: The Surgeon General's Report on Alcohol, Drugs, and Health [Internet]. Washington (DC): US Department of Health and Human Services; 2016 Nov. CHAPTER 1, INTRODUCTION AND OVERVIEW OF THE REPORT. Available from https://www.ncbi.nlm.nih.gov/books/NBK424860/
Alcohol Use Disorder. (n.d.). Retrieved from https://www.niaaa.nih.gov/alcohol-health/overview-alcohol-consumption/alcohol-use-disorders
The Innovations Clinic at UT Physicians Psychiatry Outpatient Clinic offers treatment of substance use disorders, including smoking, alcohol use disorder, use of illegal substances, and misuse of prescription medications. Our treatment approach includes a specialized recovery plan designed to meet the individual needs of each patient. We encourage development of a personal recovery support network involving family, peers and health professionals. Professional counseling in an individual or group setting is an essential part of treatment, and referral assistance is provided. Attendance at support groups such as Smart Recovery, Celebrate Recovery or Alcoholics Anonymous is also encouraged.

Behavioral and Biomedical Sciences Building (BBSB) – 2nd Floor
1941 East Road, Suite 2100
Houston, Texas 77054
713-486-2700
---
Austin Lin, MD, is an assistant professor in the Department of Psychiatry and Behavioral Sciences. He serves as the interim director of Adult Services for the UTHealth Trauma and Resilience Center, as well as an addiction psychiatrist in the Innovations Clinic at UT Physicians Psychiatry Outpatient Clinic. Using an evidence-based approach to guide treatment, Lin sees patients 18 years and older, who have been through traumatic events and/or are having concerns about substance use. He meets with patients to develop an individualized plan, including prescribing medications for the treatment of mood, anxiety, post traumatic stress disorder, and substance use disorders with ongoing follow-up visits. In addition, Lin is involved with clinical research aimed at finding treatments for substance use disorders with the Center for Neurobehavioral Research on Addiction (CNRA).
---