Addressing Housing as a Social Determinant of Health to Improve Outcomes for People with Serious Mental Illness
---
---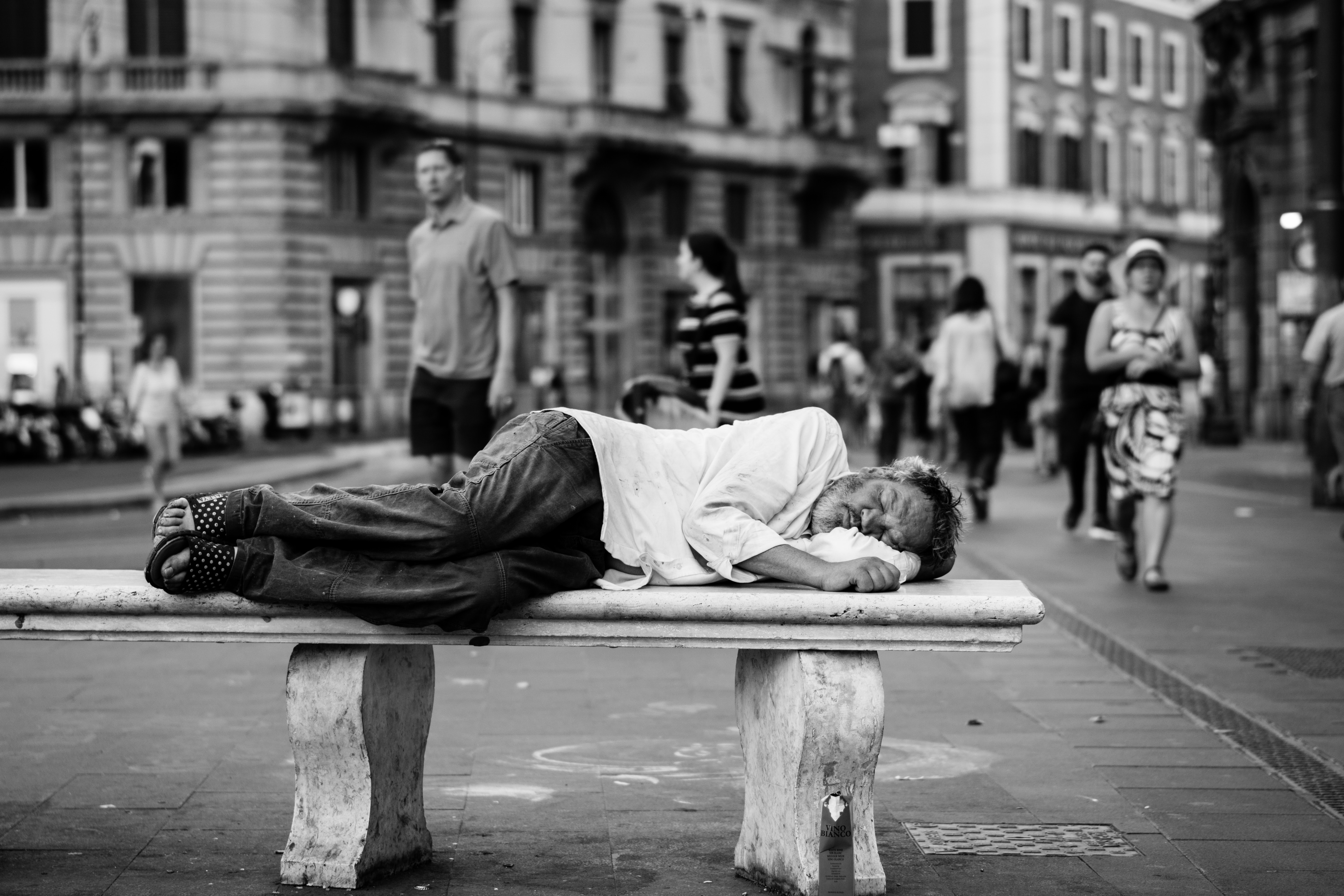 Written by: Jane Hamilton, PhD, MPH, LCSW-S
Social determinants of health (SDoH) are conditions in which people are born, grow, live, work, and age that impact health risks and outcomes (World Health Organization, 2019).  Addressing social determinants of health are increasingly seen as important for improving population health outcomes and reducing longstanding disparities in health and health care among people with serious mental illness (SMI).
Among the SMI population, housing is a critical but an often overlooked aspect of SDoH.  Compared to the general population, people with SMI are more likely to be homeless (Greenberg and Rosenheck; 2010). Research being conducted at UTHealth Harris County Psychiatric Center (HCPC) has found that among 56,080 adults admitted to HCPC between 2010 and 2019, 15,819 (28.2%) were homeless at hospital admission (Hamilton et al., 2019). This finding has important implications because homelessness and housing instability have been shown to have a tremendous impact on the health and well-being of people with SMI (Taylor, 2018). Without a secure place to live, this population is often unable to focus on recovery and is more likely to experience adverse health outcomes.
Research has shown that housing stability among people with SMI not only leads to improved health outcomes, it also reduces hospital stays and health care costs (Kottke, Abariotes, and Spoonheim, et al., 2018; Shumway et al., 2008; CORE, 2013).  Permanent Supportive Housing (PSH) is an evidence-based housing intervention for people living with SMI that combines affordable housing with intensive coordinated services. Because the lack of affordable housing is the primary driver of homelessness among the SMI population, U.S. housing policy is focusing on expanding access to affordable housing. Housing is considered affordable when tenants pay no more than 30 percent of their income toward rent plus basic utilities (USICH, 2014). Housing is considered safe and decent if the unit meets U.S. Department of Housing and Urban Development (HUD) Housing Quality Standards (USICH, 2014).
Because PSH enables people with psychiatric conditions to live with stability and independence in their communities, the Center for Mental Health Services at the Substance Abuse and Mental Health Services Administration (SAMHSA) has developed a toolkit for implementing evidence-based PSH.  The toolkit (found at: https://store.samhsa.gov/product/Permanent-Supportive-Housing-Evidence-Based-Practices-EBP-KIT/SMA10-4509) outlines the essential components for PSH services and programs for people living with SMI and describes how to develop and integrate evidence-based PSH programs in mental health systems.
Housing First, an approach and framework for ending homelessness is centered on the belief that everyone can achieve stability in permanent housing directly from homelessness and that stable housing is the foundation for pursuing other health and social services goals. Housing First promotes rapid access to affordable housing with minimal preconditions. Implementing Housing First at the project level includes evidence-based screening and enrollment practices that promote the acceptance of applicants regardless of their sobriety or use of substances, completion of treatment, and participation in services (USICH, 2014). At the community-level, Housing First means that the homelessness crisis response system is oriented to help people obtain permanent housing as quickly and with as few intermediate steps as possible (USICH, 2014).
Despite its effectiveness, few of the people who would benefit most from PSH actually receive it (CBPP, 2016).  To increase access to PSH for people with SMI, The Louis A. Faillace Department of Psychiatry and Behavioral Sciences at McGovern Medical School at UTHealth is collaborating with the Texas Health and Human Services Commission (HHSC) to convene 11 housing policy summits across Texas (1 in each public health region). The UTHealth/HHSC housing policy summits are funded by the Center for Medicare and Medicaid Services (CMS), Money Follows the Person Program.  The overarching goal of the regional summits is to assist local communities in expanding the availability and accessibility of affordable housing, enhancing tenancy support services, and identifying innovative regional solutions to address existing gaps and barriers to housing for medically vulnerable populations, including people with serious mental illness, youth aging out of the foster care system, veterans, and aging and disabled populations.
The regional housing policy summits are engaging community stakeholders from the following sectors to plan and convene the regional summits:
Aging and Disability Resource Centers
Child Protection Agencies/Foster Care Providers
Local Mental Health Authorities and Local Behavioral Health Authorities
Local Intellectual and Developmental Disabilities Authorities
Safety Net Hospitals and Healthcare Providers
Managed Care Organizations
Relocation Specialists
Federally Qualified Health Center (FQHCs)
Local Healthcare Districts
Homeless Continuums of Care
Homeless Service Providers
Veterans Administration
Non-Profit Housing Providers
Public Housing Authorities
Local and County Municipalities
Local School Districts
Other organizations involved in the provision of tenancy support services
Tailored to the needs of local communities, the regional summits provide an opportunity for TX HHSC to learn about regional challenges and support housing initiatives. Each regional summit includes a keynote speaker and strategic planning sessions to identify solutions for barriers and issues related to housing and services for vulnerable populations. Participants are encouraged to share effective strategies and ideas to increase access to affordable, integrated, and supportive housing.
The housing summit research team includes Jane Hamilton, PhD, MPH, LCSW-S, Project Director and Principal Investigator, Ariel Harrison, MPH, Project Manager and Doctoral Research Assistant in Healthcare Economics, Harini Krishnamurti, BA, Project Coordinator and Research Assistant, and Richa Lavingia, BS, MD/MPH (Candidate), Public Health Practicum Student.
The first regional housing summit was convened in Houston/Harris County on September 20, 2019 at the UTHealth Cooley Center.  The Central Texas Housing Summit will take place in Temple, Texas on January 9, 2020. To see the current listing of the regional housing summits, including date, time, and location visit: https://med.uth.edu/psychiatry/patient-services/housing-summits/
References
Center on Budget and Policy Priorities (CBPP) Supportive Housing Helps Vulnerable People Live and Thrive in the Community. https://www.cbpp.org/research/housing/supportive-housing-helps-vulnerable-people-live-and-thrive-in-the-community
Center for Outcomes Research & Education (CORE). Integrating housing & health: A health-focused evaluation of the apartments at Bud Clark. Portland, OR:Providence Health & Services; 2013 Oct 7 [cited 2017 Oct 27]. Available from: https://shnny.org/images/uploads/Oregon-SHReport.pdf.
Greenberg GA, Rosenheck RA. Correlates of past homelessness in the National Epidemiological Survey on alcohol and related conditions. Admin Pol Ment Health. 2010;37(4):357–366. doi: 10.1007/s10488-009-0243-x.
Hamilton J, Suchting R, Thomas T, Buck D. The Predictors of Homelessness at Psychiatric Hospitalization: A Machine Learning Analysis (In Preparation)
Kottke T, Abariotes A, Spoonheim JB. Access to Affordable Housing Promotes Health and Well-Being and Reduces Hospital Visits. Perm J. 2018;22:17–079. doi:10.7812/TPP/17-079
Shumway M, Boccellari A, O'Brien K, Okin RL. Cost-effectiveness of clinical case management for ED frequent users: Results of a randomized trial. Am J Emerg Med 2008 Feb;26(2):155-64. DOI: https://doi.org/10.1016/j.ajem.2007.04.021.
Substance Abuse and Mental Health Services Administration. Permanent Supportive Housing: How to Use the Evidence-Based Practices KITs. HHS Pub. No. SMA-10-4509, Rockville, MD: Center for Mental Health Services, Substance Abuse and Mental Health Services Administration, U.S. Department of Health and Human Services, 2010.
Taylor L.  Housing And Health: An Overview Of The Literature, Health Affairs Health Policy Brief, June 7, 2018. DOI: 10.1377/hpb20180313.396577. Found at: https://www.healthaffairs.org/do/10.1377/hpb20180313.396577/full/
United States Interagency Council on Homelessness (USICH). Implementing Housing First in Permanent Supportive Housing. A Fact Sheet from USICH with assistance from the Substance Abuse and Mental Health Services Administration.
https://www.usich.gov/resources/uploads/asset_library/Implementing_Housing_First_in_Permanent_Supportive_Housing.pdf
World Health Organization (2019) About social determinants of health. Found at: https://www.who.int/social_determinants/sdh_definition/en/
---