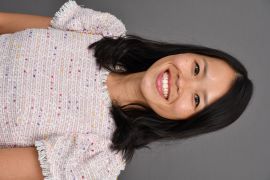 Assistant Professor, Faillace Department of Psychiatry and Behavioral Sciences
Biography
Janet Chen, MD, is the Medical Director for the UT Health Houston CPAN (Child Psychiatry Access Network) Program at the Faillace Department of Psychiatry.  As the medical director, she leads a multidisciplinary team of child psychiatrists and social workers in providing consultation and psychoeducation to primary care providers with mental health related questions.
Prior to joining the faculty at UT Health, Dr. Chen was on faculty at Weill Cornell Medicine, where she served as the Chief of the Child and Adolescent Outpatient Psychiatry Clinic at New York Presbyterian Hospital.  While she was at Cornell, she completed the prestigious Leaders in Academic Medicine (LAMP) Program.   She also headed the outpatient collaborative care efforts between the Department of Pediatrics and the Department of Child Psychiatry.  She was involved in developing a collaborative care curriculum for residents and fellows in addition to providing direct consultation to faculty, staff, and trainees.
In addition, she is currently on faculty for the REACH Institute, an organization which provides training and education in mental health for primary care providers nationwide.  She has presented at several national conferences on the topic of integrated care.  In 2020, Dr. Chen was awarded a Zero Suicide Institute grant from the Cardinal Health Foundation to incorporate the Zero Suicide Framework into the New York Presbyterian Hospital healthcare system.
Education
Child and Adolescent Psychiatry Residency

New York Presbyterian Hospital in partner with Weill Cornell Medicine and Columbia University College of Physicians and Surgeons

Adult Psychiatry Residency

Barnes Jewish Hospital in partner with Washington University School of Medicine

BA in Computational and Applied Mathematics

Rice University
Areas of Interest
Clinical Interests
Collaborative care

Child and Adolescent Psychiatry

Psychopharmacology

Mood and Anxiety disorders

Cultural/transcultural issues

ADHD

Behavioral disorders

Parenting challenges

Behavioral Therapies and Pharmacotherapies