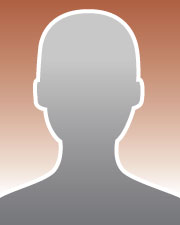 Sylvia Gyapong, M.D., D.A.B.R.
Assistant Professor, Department of Diagnostic and Interventional Imaging
Education
Postgraduate Training

Breast Imaging Fellowship, Mount Sinai Medical Center, 2017 - 2018

Postgraduate Training

Diagnostic Radiology Residency, University of Florida at Gainesville, 2013 - 2017

Postgraduate Training

Transitional Year Residency, Riverside Regional Medical Center, 2012 - 2013
Publications
Publication Information
A. Abstracts
"Direct organ dose measurements and image quality analysis in low dose lung cancer CT scans". I. Lipnharski, R.H., Lamoureaux, MS, BS, A. Mench, S. Gyapong, MD, J.N. Rill, PhD, T.M. Mohammed, MD, M. Arreola, PhD Abstract accepted to Radiological Society of North America (RSNA) Annual Meeting. 2015
"Extramammary Metastasis to the Breast: Review of Multimodality Imaging Features". Annie Yuen MD, Mariam Viqar DO, Katrina Rabinovich MD, Ivy Salom MD, Sylvia Gyapong MD. Mount Sinai Medical Center Department of Radiology. Accepted to the American Roentegn Ray Society (ARRS) Meeting. 2018
B. Refereed Original Articles in Journals
"Ontogenesis of Myosin Light Chain Phosphorylation in Guinea Pig Tracheal Smooth Muscle" Pediatric Pulmonology. 2005 February; 39(2): 108–116. Pasquale Chitano, Ph.D., Charles L. Worthington, Pharm D., Janet A. Jenkin, M.D., Newman L. Stephens, M.D., FRCP, Sylvia Gyapong, Lu Wang, M.D., Ph.D., and Thomas M. Murphy, M.D. 2004
"A clinicopathological study of fibroadenomas with epithelial proliferation including lobular carcinoma in-situ, typical ductal hyperplasia, DCIS and invasive carcinoma." Krishnamurthy, Kritika, Alghamdi, Sarah, Gyapong, Sylvia, Kaplan, Stuart, Poppiti, Robert J.; Arkadi, Rywlin Department of Pathology and Laboratory Medicine, Mount Sinai Medical Center, Miami, Florida, USA | Radiology, Mount Sinai Medical Center, Miami, Florida, USA | FIU Herbert Wertheim College of Medicine, Miami, Florida, USA. Journal: Breast Disease, vol. Pre-press, pp. 1-5, 2019.
C. Other Professional Communications
Presentations (by local, regional, national, international)
"Ontogenesis of Myosin Light Chain-20 Phosphorylation in Guinea Pig Tracheal Smooth Muscle Tissue"
Presenter: Sylvia Gyapong
Authors: Chitano P, Worthington CL, Jenkin JA, Stephens NL, Gyapong S, Wang L, Murphy TM
Event/Meeting: Summer Cancer Research Program Symposium, Duke University, Durham, NC, United States, July 2003
"Ontogenesis of Myosin Light Chain-20 Phosphorylation in Guinea Pig Tracheal Smooth Muscle Tissue"
Presenter: Sylvia Gyapong
Authors: Chitano P, Worthington CL, Jenkin JA, Stephens NL, Gyapong S, Wang L, Murphy TM
Event/Meeting: Triangle Undergraduate Research Symposium, Duke University, Durham, NC, United States, November 2003
"Molecular Signatures of DARPP-32 and t-DARPP Transfected Cells in the AGS Gastric Cancer Cell Line"
Presenter: Sylvia Gyapong
Authors: Sylvia Gyapong, Mouhammed Soutto, Bhavatarini Vangamudi, DunFa Peng, Wael El-Rifai
Event/Meeting: Summer Research Symposium, Meharry Medical College, Department of Surgery, Nashville, TN, July 2009
"Molecular Signatures of DARPP-32 and t-DARPP Transfected Cells in the AGS Gastric Cancer Cell Line"
Presenter: Sylvia Gyapong
Authors: Sylvia Gyapong, Mouhammed Soutto, Bhavatarini Vangamudi, DunFa Peng, Wael El-Rifai
Event/Meeting: Student Research Day, Meharry Medical College, Nashville TN, March 2010
"Extramammary Metastasis to the Breast: Review of Multimodality Imaging Features". Annie Yuen MD, Mariam Viqar DO, Katrina Rabinovich MD, Ivy Salom MD, Sylvia Gyapong MD. Mount Sinai Medical Center Department of Radiology.
Accepted to the American Roentegn Ray Society (ARRS) Meeting 2018, May 2018
Honors and Awards
National Achievement Scholarship Semifinalist, 2002
Alpha Kappa Alpha Scholarship, 2003-2004
R.A. Mayer Scholarship, 2003-2004
Dean's List, 2008-2009
Dean's List, 2009-2010
Elizabeth McDaniel Woodard Scholarship, 2009-2010
McGraw Hill Lange Scholarship, 2009-2010
Pfizer Minority Medical Award, 2009-2010
Alma Wells Givens Scholarship, 2009-2010
Dean's List, 2010-2011
Catherine McCain Berry Memorial Scholarship, 2010-2011
Joseph H. Jackson Endowed Scholarship, 2010-2011
Dean's List, 2011-2012
The World Peace Scholarship, 2011-2012
Graduated with Highest Honors from Meharry Medical College, 2012
The Merck Manual Award, 2012