May 18, 2022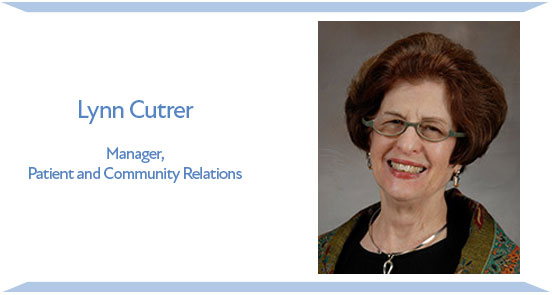 When did you join UTHealth? What brought you here?
I joined the Medical School in 2001 as the manager of patient and community relations and the coordinator of the UT Volunteers Tender Loving Care program. What brought me was a calling to care, which started years ago when my oldest son was in an accident and was brought to Memorial Hermann from College Station. He arrived in a coma and was in that state for 16 days. It was a life-or-death situation. His total recovery from the initial brain injury was three years – he was transferred to TIRR where he stayed four months, then was outpatient for nine months, and then transferred to Galveston to another rehab facility. From the initial call at 2 a.m., I had a hairpin turn in the middle of the street and was never the same afterward. I remember making a decision that I was going to be better – not bitter, and I didn't know what that meant. Fast forward, and the better turned out to be what I'm doing now. I felt I had taken so much from the community after Richard's crash, that I had to give back. I volunteered in the LifeFlight critical care room and formed the Hermann Partners in Waiting Program with Pastoral Care. I was immersed in the activities at Memorial Hermann, and I decided I wanted to spread the idea with medical students about how to be kinder, better doctors. I shared this concept with Dr. Max Buja, who was the dean at the time, and he said OK. I started working with medical students at Memorial Hermann, and that led to Dr. Buja offering me a job at the Medical School as manager of patient and community relations.
Tell me about your work history here.
As the manager of patient and community relations, I also worked closely with the Development Board and grateful patients. Then my job morphed into patient navigator – helping to facilitate patients through the Texas Medical Center. I co-directed the Healer's Art program at the Medical School, teaching empathy and compassion to our medical students. During this time, I worked for six deans, who were all supportive, taught me a lot, and helped me help our patients.
What are you most proud of accomplishing?
Everyone has their story, and it's important to be a good listener. I learn every day from those stories. I was deeply touched when the Medical School Advisory Council surprised me with a student scholarship in my name. It is an honor to have a part in educating our students. I also was proud to be named Volunteer of the Year by Memorial Hermann.
What do you enjoy most about your work?
My job has been the messenger and the shepherd, and I have had a lot of support. There are no two days alike, and I treat all of the patients like family. Through my work here, I had the opportunity to become the person I needed when I was going through this situation with my son's accident. I was unconsciously doing that, and then it became obvious to me. This is part of my calling.
Why have you stayed?
I don't have a job, I have a calling. I have learned so much by listening with my heart and being dedicated to the patients, their families. They come first. As I became more powerless with Richard's situation, I turned to my higher power for comfort. I have had great support from the doctors, the clinical staff, and Nancy McNiel, who has been my supervisor and mentor.
When you are not at work, how do you spend your time?
What I love to do most are my art and journaling. My art is my hedge for burnout and part of my healing. I do a lot of spiritual reading and belong to a women's Catholic group. I love to go to the Astros games, and I love going to Galveston. I also try to get a lot of quiet time to process.