Paul R. Clark, MD
---
Dr. Clark chose UTHealth Houston for Plastic surgery training in part because of advice he received from one of his mentors in plastic surgery, which was that he should train at a program where he will do as many difficult cases as possible. Dr. Clark knew that UT would be able to deliver as he rotated on the plastic surgery service during his general surgery internship here at UTHealth.
---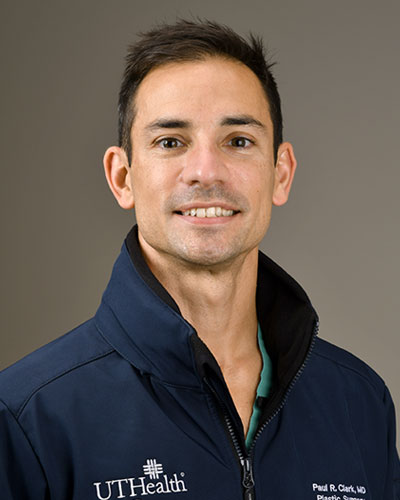 Undergrad: California State University San Marcos
Med school: Ross University School of Medicine
General surgery residency: Florida State University College of Medicine
PRS Interests: whether research or clinical after graduation
– Aesthetic and Reconstructive Plastic Surgery
Dr. Clark grew up in southern California and plans to return to San Diego to practice after training. When he is not working, he enjoys spending time with his wife and their 3 children. Dr. Clark's hobby is skateboarding.