John P. McGovern Foundation Renames McGovern Medical School
"We physicians are a privileged lot — privileged to serve, to share the human drama of our patients, and to contribute to their health and well-being. To be properly educated to practice his or her art, it is essential that a knowledge of science be supplemented by familiarity with the humanities."

— John P. McGovern, M.D.
Single largest gift from John P. McGovern Foundation Renames UTHealth Medical School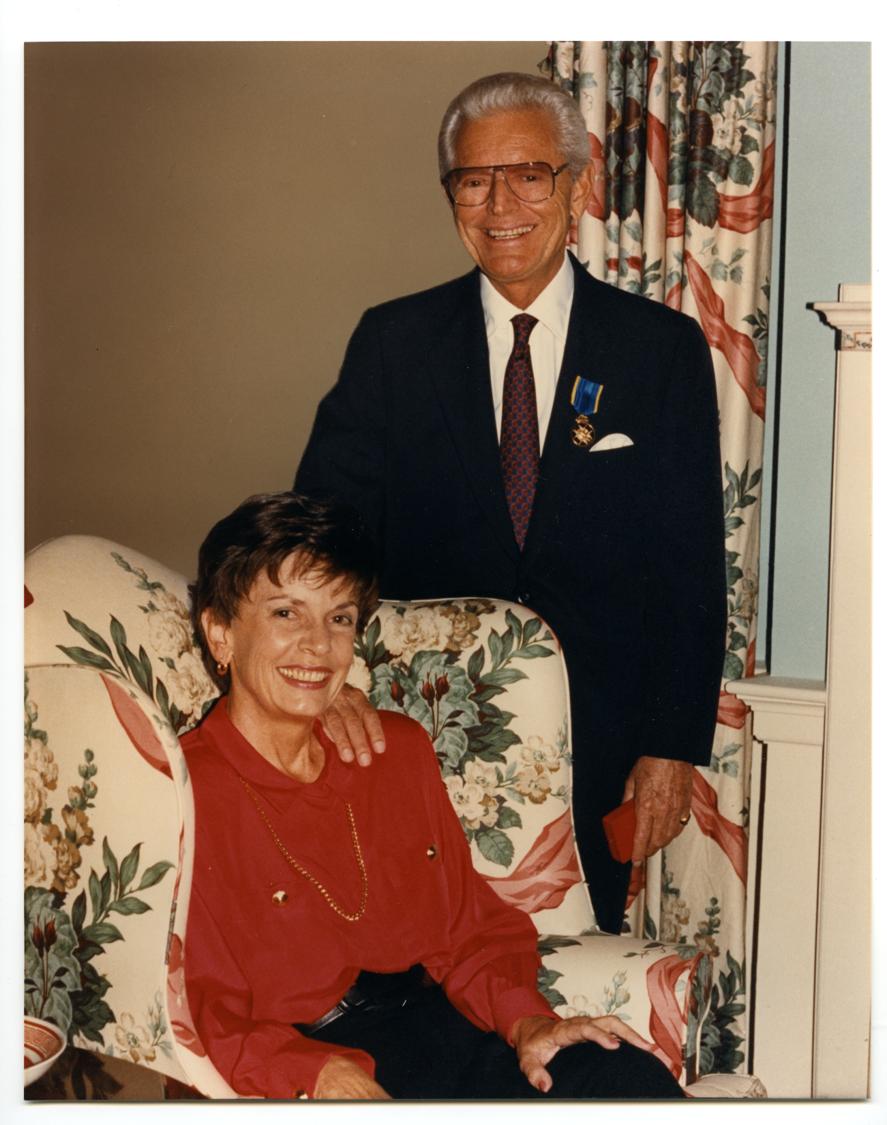 The John P. McGovern Foundation has made a transformational $75 million gift to bolster medical training, provide full scholarships and support scientific discovery and innovation at The University of Texas Health Science Center at Houston (UTHealth) and its medical school, UTHealth President Giuseppe N. Colasurdo, M.D., announced Nov. 23, 2015.
UTHealth Medical School will be renamed John P. and Kathrine G. McGovern Medical School in honor of the largest gift in the university's history. For more information about how the name change will impact the school, please see the FAQs.
"Today we honor the tremendous legacy of Dr. John P. McGovern and his wife Kathrine, and we celebrate how this transformational gift will impact each and every one of you for years to come. The McGovern name is synonymous with service, knowledge and compassion – values that are embedded in the very foundation of our university," Colasurdo told a crowd of students, faculty, staff and guests during a gathering in Webber Plaza.
The late John P. McGovern, M.D., was a pediatrician, allergist, immunologist and educator who helped shape the Texas Medical Center (TMC) in its formative years. Almost 55 years after establishing his foundation, now led by his wife Kathrine McGovern, Dr. McGovern's vision continues to transform the TMC through numerous gifts supporting the art and science of medicine.
"Dr. McGovern once said, 'We physicians are a privileged lot – privileged to serve, to share the human drama of our patients, and to contribute to their health and well-being. To be properly educated to practice his or her art, it is essential that knowledge of science be supplemented by familiarity with the humanities,'" said William C. Shrader, vice president and director of the John P. McGovern Foundation. "This is a fitting gift in memory of a man who dedicated his adult life to learning, teaching, researching and practicing medicine."
The outdoor plaza was a fitting setting for the announcement, where the school's new name was unveiled. Positioned between what will now be informally called McGovern Medical School and The TMC Library, the plaza's pathways connect scholarly activities and lead to UTHealth's McGovern Center for Humanities and Ethics and the library's John P. McGovern Historical Collections and Research Center.
The largest gift in the foundation's history will, in part, be used to provide a series of scholarships to be awarded annually. The medical school's first full scholarships will recognize McGovern Scholars' superior scholastic achievements, high standards of personal conduct, and empathy and compassion for patients and their families. These scholarships will offset students' burden of debt and also will allow UTHealth to attract qualified students who would not be able to attend medical school without financial support.
In addition to scholarships, the gift will enhance programs at UTHealth's McGovern Center for Humanities and Ethics, which was established in 2004 with another generous donation from the McGovern Foundation. McGovern embraced the philosophy of Sir William Osler, M.D., whose approach included patient-centered, compassionate care and appreciation of medical history and the humanities. McGovern co-founded the American Osler Society in 1969. With its focus on ethics and humanities, the McGovern Center's mission is to address the dehumanizing forces in health care today. The center serves all six of the university's schools.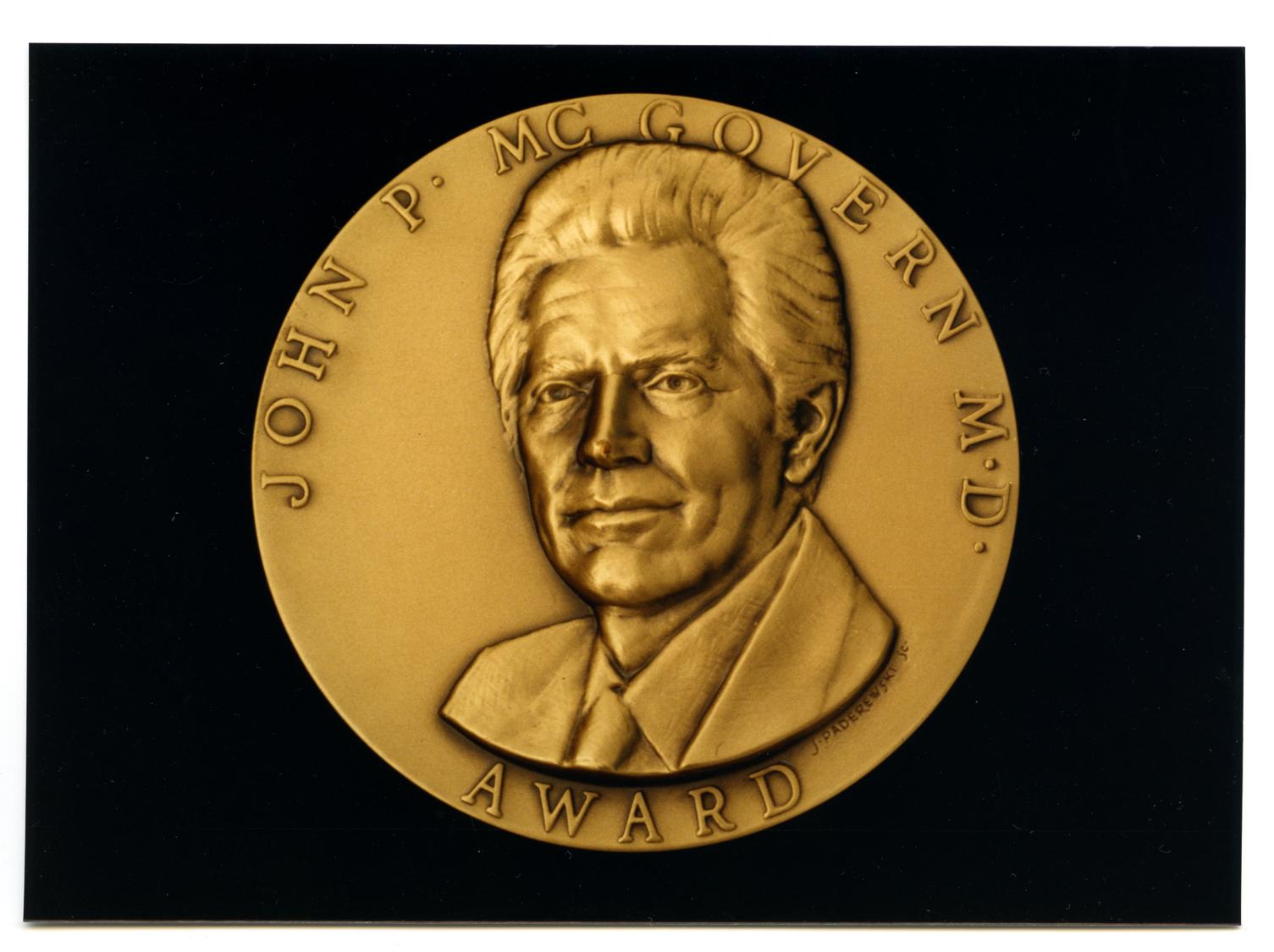 "This extraordinary gift to UTHealth will reach far more than that of one great institution," said William H. McRaven, chancellor of the University of Texas System. "It will impact the future health of Texans and beyond. Anyone educated, mentored or treated by a McGovern scholar or professor will benefit from the highest principles of compassion and ethics inherent to the late Dr. McGovern himself. The UT System is honored that the John P. McGovern Foundation board elected to have UTHealth's medical school bear the McGovern name. With this great honor comes profound responsibility, and I know that the leadership and faculty of UTHealth could not be happier or more deserving of this opportunity."
The foundation's gift will also establish a collaborative research endowment, which will encourage interdisciplinary discoveries across the university, as well as distinguished endowed chairs and distinguished faculty awards – all of which are designed to support and inspire innovation in research and teaching.
"Funds for endowed chairs and research programs will be transformational as we work to expand current academic programs and to build new programs," said Barbara Stoll, M.D., dean of McGovern Medical School and the H. Wayne Hightower Distinguished Professor in the Medical Sciences. "We have an obligation to use this wonderful gift wisely to recruit and retain the most outstanding faculty and to build programs to support fundamental scientific discoveries, research that translates these discoveries to the clinical arena, and community-based studies to enhance the health of Houston and beyond."
With this gift, McGovern's legacy of giving, as well as medical excellence and dedication to education and research, will have a long-lasting impact.
"This truly extraordinary gift to our community and to UTHealth represents a game-changing moment that will impact the way health care is taught and delivered for generations to come," said Bob Graham, chair of the UTHealth Development Board. "McGovern Medical School will thoroughly prepare our graduates to address the changing health care needs of our nation, while our community of experts will tirelessly champion Dr. McGovern's legacy through pioneering research and patient-centered clinical care, to achieve the pinnacle of medical innovation and solve the greatest health care challenges of our time."
McGovern, a 1945 graduate of Duke University Medical School, taught at George Washington University Medical School and Tulane Medical School before deciding to move to Houston where a vibrant, young Texas Medical Center was taking shape.
In 1956, he joined the faculty of The University of Texas Postgraduate School of Medicine, now The University of Texas Graduate School of Biomedical Sciences at Houston, a partnership between UTHealth and The University of Texas MD Anderson Cancer Center. McGovern went on to hold clinical faculty appointments at each of UTHealth's five other schools – the only faculty member to hold such a distinction.
He purchased a private practice from a retiring physician and established the McGovern Allergy Clinic. In 1958, he hired a talented office manager, Kathrine Dunbar Galbreath, a native Houstonian who would become his wife three years later. The patient-centered Houston practice grew to become the largest privately owned allergy clinic in the world.
In 1961, the same year he and Kathrine wed, he started a foundation, the Texas Allergy Research Foundation, which was renamed the John P. McGovern Foundation in 1979. "What one earns, he spends; what he wins, he loses; and what he gives, he keeps forever," McGovern was quoted as saying in John P. McGovern: A Lifetime of Stories by Bryant Boutwell, Dr.P.H., the John P. McGovern, M.D., Professor of Oslerian Medicine at McGovern Medical School.
During his career in medicine, McGovern held 17 professorships, received 29 honorary doctorates, authored 252 professional publications including 26 books – all while serving as president or chief elected officer of 15 professional societies of medicine. He died in 2007, leaving a legacy that his wife carries on today through her work heading the John P. McGovern Foundation.
"One of my patients recently told the medical school's graduating class of 2015, 'The biggest gift you can give your patients is yourself and your time,'" Colasurdo said. "Each student at McGovern Medical School will learn these values, ensuring that, every four years, more than 1,000 alumni will enter the health care workforce practicing the Oslerian values that formed the heart of Dr. McGovern's philosophy."
---
John P. McGovern: A legacy of giving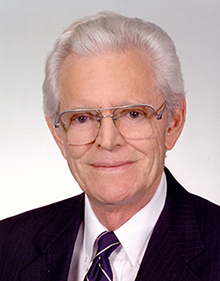 In spring 1956, a handsome and tanned John P. McGovern, MD, made a decision to leave his faculty position at Tulane University in New Orleans and move 348 miles west to Houston and the new Texas Medical Center. He was 35 years old. As a pediatric allergist and immunologist at Tulane's Charity Hospital, McGovern excelled as a teacher, clinician and researcher on a fast trajectory at the national level as a member of numerous professional organizations that constantly sought his input and leadership. Some of his medical students in New Orleans even went as far as describing McGovern in the mid-1950s as reminiscent of a young John F. Kennedy who was also tanned, charismatic and rapidly on his way to the top of his field.
Frequently Asked Questions
Learn how the McGovern gift will impact the school.
---
---