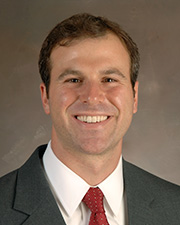 Contact
713.486.7500

Biography
Dr. Ashton Mansour is an Assistant Professor in the Department of Orthopedic Surgery at McGovern Medical School at UTHealth Houston.
Dr. Ashton Mansour is a Fellowship trained Orthopedic Surgeon with a sub-specialty in Hand and Upper Extremity Surgery. Dr. Mansour has dedicated his practice to the diagnosis and treatment of hand and upper ex-tremity conditions in all age groups.
Dr. Mansour grew up in Alexandria, Louisiana, and traveled West where he completed his undergraduate education Magna Cum Laude at Texas A&M University in College Station. Dr. Mansour earned his medical degree at Louisiana State University Medical School in New Orleans. He then completed his Orthopedic Residency at Emory University in Atlanta, Georgia. During this time, he was inaugurated as a member of Alpha Omega Alpha Medical Honor Society for his superior teaching and dedication to medical students and fellow residents. Following residency training, Dr. Mansour pursued a Hand Surgery fellowship at Vanderbilt University Medical Center. At VUMC, he gained immense experience in hand and microsurgery. During his time in residency and fellowship, Dr. Mansour developed a passion for patient-directed care, educating residents, and complex trauma, which led him back to Texas as an Assistant Professor at UTHealth.
Dr. Mansour specializes in Hand and Upper extremity surgery with an emphasis on disorders of the hand, wrist, elbow, and shoulder. He focuses on the optimal non-operative and operative management for upper extremity conditions and offers Arthroscopic and minimally invasive options whenever appropriate. Dr. Mansour spends time educating his patients about their medical conditions and options with a main goal of returning patients back to a productive lifestyle.
Dr. Mansour is a candidate member of several professional organizations, including the American Academy of Orthopedic Surgeons and the American Society for Surgery of the Hand. As a proud member of the Fighting Texas Aggie Class of 2006, Dr. Mansour is enthusiastic to serve Houston and its' surrounding communities. He is a devoted husband and soon to be father. He is a family man through and through, spending his spare time with his local and out of town family. His hobbies include exploring new restaurants, exercising, traveling, mentoring his nephews and niece in a variety of sports, and leading his family in a Christian environment.
Education
Undergraduate Degree

Bachelor of Science, Biological Sciences,Texas A&M University, College Station, Texas

Medical School

Louisiana State University Health Sciences Center, New Orleans, Louisiana

Internship

Orthopaedic Surgery Internship, Emory University, Atlanta, Georgia

Residency

Orthopaedic Surgery Resident, Emory University, Atlanta, Georgia

Fellowship

Hand Fellowship, Vanderbilt University, Nashville, Tennessee
Areas of Interest
Clinical Interests
Fractures and Dislocations
Tendon Injuries
Nerve and Vessel Injuries
Arthritis
Sports Injuries
Complex Trauma
Research Interests
Current Research:
"Utility of the lateral radiograph as an adjunct to the posteroanterior radiograph in determination of the Risser Sign: Intra- and inter- observer reliability and the effect of pelvic version." Ashton Mansour MD, Bryan Sirmon MD, Shawn Duxbury MD, Walter Carpenter MD, Nick Patel, Nicholas Fletcher MD. Awaiting review by journals.
"Ganglion Cysts Leading to Compressive Neuropathy." Kruten Patel, Ashton Mansour MD, Mihir Desai MD. Awaiting review by journal of Hand Surgery
"Sterility of Miniature C-arm Fluoroscopy during Hand Surgery." Ashton Mansour MD, Sandra Gebhart MD, Stephanie Moore, Mihir Desai MD, Doug Weikert MD, Donald Lee MD
Publications
Impact of insurance status on ability to return for outpatient management of pediatric supracondylar humerus fractures. Nicholas D. Fletcher, Bryan J. Sirmon, Ashton S. Mansour, William E. Carpenter, Laura A. Ward. Journal of Children's Orthopedics 2016 Aug 18.
"Inline" Axial Reconstructed CT Scans Provide a Significantly Larger Assessment of C2 Pedicle Diameter for Screw Placement Compared With "Standard" Axial Scans: Implications for Surgical Planning.
David E Vizurraga, John M Rhee, Timothy C Borden, Ashton S Mansour. Clin Spine Surg 2016 Jun 27. Epub 2016 Jun 27.
"Iatrogenic Femoral Neck Fracture After Closed Reduction of Anterior Hip Dislocation in the Emergency Department" Michael D. Smith, MD, Ashton Mansour, MD, Michael S. Sridhar, MD, Sarah Jamieson, MSN, ANP, and Thomas J. Moore, MD. for publication online in the August 2015 e-publishing section of The American Journal of Orthopedics
"The Leg Hammock for Closed Reduction of Tibial Shaft Fractures." Colyn Watkins MD, Ashton Mansour MD, Dane Todd MD, Sarah Jamieson NP. Published in ORTHOPEDICS 2015 Feb;38(2):113-6.
"Immediate spica casting of femur fractures in the operating room versus the emergency department: analysis of reduction, complications, and cost." Alfred A. Mansour, III, MD; Jill C. Wilmoth, MD; Ashton S. Mansour, BS; Jeffery E. Martus, MD. Published in the Journal of Pediatric Orthopedics, December 2010, Volume 30, Number 8.