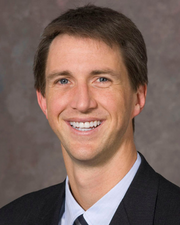 Contact
713.486.7560
713.486.7512 fax

Biography
Dr. Jonathan Eastman is an Associate Professor in the Department of Orthopedic Surgery at McGovern Medical School at UTHealth Houston. Dr. Eastman is certified by the American Board of Orthopedic Surgery, Dr. Eastman specializes in Orthopedic Trauma with an emphasis on severe musculoskeletal injuries of the pelvis and acetabulum, periarticular fractures of the upper and lower extremities, periprosthetic fractures, treatment of polytraumatized patients, and complications of fractures including malunion and nonunion. Dr. Eastman is active in the education of medical students, residents, and fellows in Houston as well as at conferences locally, regionally, and nationally.
Dr. Eastman received his undergraduate degree at the University of California, Davis, all the while being a four-year varsity collegiate soccer player. He attended medical school at the Pennsylvania State College of Medicine in Hershey, Pennsylvania. He subsequently completed a five-year Orthopedic Surgery residency at the University of California, Davis Medical Center in Sacramento, California. He went on to complete an Orthopedic Traumatology fellowship at the University of Washington's Harborview Medical Center. After completion of his fellowship, Dr. Eastman returned to the University of California, Davis Medical Center as faculty from 2012-2021 before moving to Houston and joining the trauma division here at UT Health.
Dr. Eastman is an active member of many professional societies, including the American Academy of Orthopedic Surgeons, the Orthopedic Trauma Association, the Western Orthopaedic Association, and AO Trauma North America.
Education
Undergraduate Degree

Bachelor of Science, University of California, Davis, Davis California

Medical Degree

Doctor of Medicine, Pennsylvania State University College of Medicine, Hershey, Pennsylvania

Residency

Orthopaedic Surgery Residency Program - University of California, Davis, Sacramento, California

Fellowship

Orthopaedic Traumatology Advanced Clinical Experience, University of Washington, Harborview Medical Center, Seattle, Washington
Areas of Interest
Clinical Interests
Orthopedic Trauma
Pelvic & Acetabular Fractures
Periarticular Fractures
Peri-prosthetic Fractures
Complex Fractures & Dislocations of the Upper and Lower Extremities
Treatment of the Polytraumatized Patient
High-energy Injuries
Fracture Complications
Malunions and Nonunions
Publications
Refereed Original Articles in Journals
2020 A Biomechanical Comparison of Trochanteric Versus Pirifromis Reconstruction Nails for Femoral Neck Fracture Prophylaxis
J Orthop Trauma. 2020 Nov 27. doi. 10.1097/BOT.0000000000002023. Online ahead of print
2020 Posterior Pelvic Ring Bone Density Evaluation with Implications for Iliosacral Screw Fixation
Eastman JG, Shelton TJ, Routt MLC, Adams MR.
Eur J Orthop Surg Traumatol. 2020 Sep 9. Doi:10.1007/s00590-020-02782-4. Online ahead of print
2020 Combined Anterior and Posterior Ring Fixation Decreases Superior Pubic Ramus Screw Failure
Shieh A, Hayes C, Shelton TJ, Routt MLC, Eastman JG.
J Orthop Trauma 2020 Oct 13. Doi: 10.1097/BOT.0000000000001942. Online ahead of print
2020 Biomechanical Analysis of Retrograde Superior Ramus Screw Fixation Constructs
Lucas JF, Routt MLC, Eastman JG.
J Orthop Trauma. 2020 Oct 7. Doi:10.1097/BOT0000000000001951. Online ahead of print
2020 An international survey of pelvic trauma surgeons on the management of pelvic ring injuries.
Parry JA, Funk A, Heare A, et al.
Injury. 2020 Jul 11:S0020-1383(20)30608-2. Doi10.1016/j.injjury.2020.07.027. Online ahead of print
2020 Dose Area Product to Effective Dose Conversion Coefficients for Pelvic Radiography Using a Monte Carlo Program.
Chen DS, Escobedo EM, Eastman JG, Bloomstein JD, Taylor S, Seibert JA.
AJR Am J Roentogenol. 2020 Sep;215(3):679-684.
2020 Novel Resuscitation Strategies in patients with a pelvic fracture
Copp J, Eastman JG.
Injury 2020 Jan 30:S0020-1383(20)30070-X
2019 Cortical Impaction in Posterior Wall Acetabular Fractures
Eastman JG, Fennessy J, Deafenbaugh B, Routt MLC.
J Orthop Trauma. 2019 May;33(5):229-233.
2019 Are Piriformis Reconstruction Implants Ideal for Prophylactic Femoral Neck Fixation?
Shieh AK, Refaat M, Heyrani N, Garcia-Nolen TC, Lee MA, Eastman JG. Injury. 2019 Mar;50(3):703-707.
2018 Intramedullary Fixation Techniques for the Anterior Pelvic Ring
Eastman JG, Routt MLC Jr.
J Orthop Trauma. 2018. Sep;(32):S4-13
2018 Heterotopic ossification around the knee after tibial nailing and ipsilateral antegrade and retrograde femoral nailing in the treatment of floating knee injuries.
Kent WT, Shelton TJ, Eastman J.
Int Orthop. 2018 Jun;42(6):1379-1385
2018 A Useful Intraoperative Technique for Percutaneous Stabilization of Bilateral Posterior Pelvic Ring Injuries.
Kuehn RJ, Routt MLC, Eastman JG. J Orthop Trauma. 2018 May;32(5):e191-e197
2018 Safe Zone Quantification of the Third Sacral Segment in Normal and Dysmorphic Sacra.
Hwang J, Sirkin M, Reillly M, Shaath K, Changoor S, Eastman J, Routt MLC, Adams M.
J Orthop Trauma. 2018 Apr;32(4):178-182
2018 Is S3 a Viable Osseous Fixation Pathway?
Eastman JG, Adams M, Frisoli K, Routt MLC.
J Orthop Trauma. 2018 Feb;32(2):93-99
2018 Femoral Neck Fractures in Young Patients.
Crist BD, Eastman J, Lee MA, Ferguson TA, Finkmeier C.
Instr Course Lect. 2018; Volume 67. February 2018, 37-49.
2018 Lagging Without Technique or Design: Achieving Interfragmentary Compression With Fully Threaded Screws.
Eastman JG, Deafenbaugh B, Christian B, Garcia-nolen T, Lee MA.
J Orthop Res 2018 Apr;36(4):1099-1105.
2017 The Retrograde-Antegrade-Retrograde Technique for Successful Placement of a Retrograde Superior Ramus Screw.
Weatherby D, Chip Routt ML Jr. Eastman JG. J OrthopTrauma. 2017 Jul;31(7)e224-e229.
2016 Useful Preoperative Planning Technique for Transiliac-Transsacral Screws.
Lucas JF, Routt MLC Jr, Eastman JG.
J Orthop Trauma. 2017 Jan;31(1):e25-e31.
2016 Early Failure of Symphysis Pubis Plating.
Eastman JG, Krieg JC, Routt MLC Jr.
Injury. 2016 Aug;47(8):1707-12.
2016 Measurement of Optimal Insetion Angle for Iliosacral Screw Fixation Using Three-Dimensional Computed Tomography Scans.
Kim JJ, Jung CY, Eastman JG, Oh HK.
Clin Orthop Surg. 2016 Jun;8(2):133-9
2016 Optimizing Compression: Comparing Eccentric Plate Holes and External Tensioning Devices.
Lucas JF, Lee MA, Eastman JG
Injury. 2016 Jul;47(7):1461-5.
2016 Incarcerated Cortical Fragments in Intramedullary Nailing
Eastman JG, Firoozabadi R, Barei DP
Orthopaedics. 2016 May 1;39(3):e582-6.
2015 Correlating Preoperative Imaging with Intraoperative Fluoroscopy for Iliosacral Screw Placement
Eastman JG, Routt ML
J Orthop Traumatol. 2015 Dec;16(4):309-16
2014 Achieving Construct Stability in Periprosthetic Femur Fracture Treatment
Firoozabadi R, Graves ML, Krieg J, Eastman JG, Nork S
Advances in Orthopaedic Surgery. 2014.
2014 Injury to Neurovascular Structures with Insertion of Traction Pins Around the Knee
Lowe JA, Rister J, Eastman J, Friend J.
J Orthopaedics. 2014, http://dx.doi.org/10.1016/j.jor.2014.04.013
2014 Entrapped Posteromedial Structures in Pilon Fractures
Eastman JG, Firoozabadi R, Benirschke SK, Barei DP, Dunbar RP
J Orthop Trauma. 2014 Sep;28(9):528-33
2011 Anterior Approach Hip Arthroplasty – A Novel Technique in the Management of Femoral Neck Fractures
Ferguson T, Eastman J.
Curr Orthop Pract. 2011 Jan/Feb;22(1): 39-45
2010 Retropatellar Technique for Intramedullary Nailing of Proximal Tibia Fractures: A Cadaveric Assessment
Eastman J, Tseng S, Lo E, Li CS, Yoo B, Lee MA.
J Orthop Trauma. 2010 Nov;24(11): 672-676
2010 The Retropatellar Portal as an Alternative Site for Tibial Nail Insertion: A Cadaveric Study
Eastman JG, Tseng SS, Lee MA, Yoo BJ
J Orthop Trauma. 2010 Nov;24(11): 659-664
2010 Neurovascular Risks of Anteroinferior Clavicular Plating
Lo EY, Eastman J, Lee MA, Yoo, BJ
Orthopaedics. 2010 Jan1;33(1): 21
CURRENT PROJECTS
2020 Modified Triangular Osteosynthesis Technique Utilizing S1 Pedicle Screws for Spinopelvic Dissociation U- and H-Type Sacral Fractures with Kyphotic Deformity
Saiz A, Shieh A, Hideshima K, Wong F, Klineberg E, Eastman J
Submitted to JOT.
2020 Superior Gluteal Artery Injury Risk From Third Sacral Segment Transsacral Screw Insertion
Submitted to JOT. Currently in revisions.
2020 Radiation decrease with protocols and virtual imaging
Manuscript near completion and submission pending.
2020 Radiation decrease with intraoperative Ziehm vs. standard postoperative CT.
IRB approval pending
2020 Intraoperative Fluoroscopy Underestimates Malreduction of Femoral Neck Fractures
Hecht G, Michelier PV, Durbin BP, Eastman J. Pending Submission
Honors and Awards
2020 AO Trauma North America Resident Research Grant, $10,000
2018 AO Trauma North America Fellows Research Grant, $10,000
2011 UC Davis/Tim Bray Trauma Resident Achievement Award
2010 Chief Resident, UC Davis Department of Orthopaedic Surgery
2009 Orthopaedic Trauma Association Resident Research Grant, $10,000
2009 Journal of Orthopaedic Trauma Best Orthopaedic Resident Teaching Award
2007 2007 AAOS/POSNA 4th International Pediatric Orthopaedic Symposium Scholarship
2003 Mellinger Trust Medical Student Research Project Award
1997 – 1999 Dean's Honor List, UC Davis
1997 – 2001 Intercollegiate Student-Athlete Academic Honor Roll, UC Davis