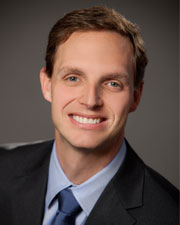 Assistant Professor
Director of Sports Medicine Division, UT Health Department of Orthopedic Surgery
Contact
713.486.7000
713-486-7000

Biography
Dr. Matthew Mays is an Assistant Professor in the Department of Orthopedic Surgery at McGovern Medical School at UTHealth Houston.
Dr. Mays received his undergraduate degree from Southern Methodist University in Dallas, Texas. He attended medical school at The University of Texas Medical Branch at Galveston. After completing residency at The University of Texas Medical Branch at Galveston, Dr. Mays went on to complete a Sports Medicine, Arthroscopy, and Reconstructive Surgery fellowship at the Southern California Orthopedic Institute in Van Nuys, California.
Certified by the American Board of Orthopedic Surgery and Subspecialty Certified in Orthopedic Sports Medicine, Dr. Mays specializes in Sports Medicine with an emphasis on the minimally invasive treatment of shoulder, hip, and knee injuries. Currently, Dr. Mays is Team Physician for Bellaire High School, serves as Director of Sports Medicine Division for UT Ortho, and is also one of the Team Physicians for The Sugar Land Skeeters.
Dr. Mays is a member of the American Academy of Orthopedic Surgeons. A firm believer in giving back, Dr. Mays frequently volunteers for mission trips to Latin America.
Education
Undergraduate Degree

Southern Methodist University, Dallas, Texas

Medical School

The University of Texas Medical Branch at Galveston, Galveston, Texas

Residency

Orthopaedic Surgery Residency, The University of Texas Medical Branch at Galveston, Galveston, Texas

Fellowship

Sports Medicine, Arthroscopy, and Reconstructive Surgery, Southern California Orthopaedic Institute, Van Nuys, California
Areas of Interest
Clinical Interests
Shoulder
All shoulder disorders
SLAP Lesion Repair
Bankart Lesions or Labral Repair
Rotator Cuff Repair
Graft Jacket Rotator Cuff Augmentation for Massive Tears
Bicep Tendon Disorders (Biceps Tenodesis)
AC Joint Injuries / Reconstructions
Dislocations
Anterior and Posterior Instability Surgical Corrections
Shoulder Arthritis and Replacement
Knee
All Sports Injuries
Anterior Cruciate Ligament (ACL) Reconstruction / Revision Reconstruction
Posterior Cruciate Ligament (PCL) Reconstruction / Revision Reconstruction
Medial Collateral Ligament (MCL) Repair / Reconstruction
Lateral Collateral Ligament (LCL) Repair / Reconstruction including Posterior Lateral Corner Repair / Reconstruction
Multi-Ligament Repair / Reconstructions
Osteochondral Autograft / Allograft Transplantation (OATS)
Osteochondral Microfracture
Carticel Reimplantations (ACI) (Autologous Chondrocyte Implantation)
Meniscal Injury (Meniscectomies and Meniscal Repairs)
Patellofemoral Disorders
Hip
Treatment of Greater Trochanteric Bursitis
Elbow
Ulnar Collateral Ligament (UCL) Repair / Reconstruction (Tommy John Procedure)
Ulnar Nerve Transposition
Medial and Lateral Epicondylitis (Tennis Elbow)
"Little League" Elbow
Ankle
Ankle Sprains and Fractures
Ankle Arthroscopy
Wrist
Endoscopic Carpal Tunnel Release
Publications