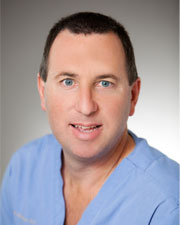 Contact
713.486.7000

Biography
Dr. Matthew Wasserman is an Assistant Professor in the Department of Orthopedic Surgery at McGovern Medical School at UTHealth Houston.
Certified by the American Board of Orthopedic Surgery, Dr. Wasserman specializes in Spine Surgery.
Dr. Wasserman received his undergraduate degree from Yale University in New Haven, Connecticut and his post-baccalaureate studies at the University of California at San Diego. He attended medical school at Baylor College of Medicine in Houston, Texas, where he also completed his General Surgery internship and Orthopedic Surgery residency. Dr. Wasserman went on to complete a fellowship in Spine Surgery at the Southern California Orthopedic Institute in Van Nuys, California.
Education
Undergraduate Degree

Yale University, New Haven, Connecticut

Post-Baccalaureate

University of California at San Diego, San Diego, California

Medical Degree

Baylor College of Medicine, Houston, Texas

Internship

General Surgery Internship, Baylor College of Medicine, Houston, Texas

Residency

Orthopedic Surgery Residency, Baylor College of Medicine, Houston, Texas

Fellowship

Spine Fellowship, Southern California Orthopaedic Institute, Van Nuys, California
Areas of Interest
Research Interests
Department of Orthopedic Surgery, Baylor College of Medicine, Houston, TX. Measured range of motion of cervical spine segments adjacent to a fused level
January 2002 – present
Department of Orthopedic Surgery, Shriners Hospital, Houston TX. Observed PODCI scores of treated and untreated scoliosis patients. September 2001 – October 2001
Department of Orthopedic Surgery, Baylor College of Medicine, Houston, TX. Examined distal femoral surface contour for osteochondral autograft donor sites. January 1998 – March 1998
Department of Medicine, Division of Allergy and Immunology, Baylor College of Medicine, Houston, TX
Investigated cytokine production from human mast cells using PCR techniques. July 1993 – June 1994
Department of Medicine, Division of Gastroenterology, University of California at San Diego, San Diego, CA. Examined the control mechanisms for chloride secretion in colonic epithelial cells. June 1992 – June 1993
Publications
Bartz RL, Kamaric E, Noble PC, Patel J, Wasserman M, Lintner D, Bocell J. "Topographical matching of donor and recipient sites in osteochondral transplantation". Abstract at AAOS, 2000
Bressler R, Lesko J, Jones M, Wasserman M, Dickason R, Cook S, Huston D. "Production of IL-5 and GM-CSF by naïve human mast cells activated by high-affinity IgE receptor ligation". J Allergy Clin Immun. 99:508-514, 1997
Vajanaphanich M, Wasserman M, Shears S, Tsien R, Barrett K, Traynor-Kaplan A. "Long-term uncoupling of chloride secretion from intracellular calcium levels by Ins (3,4,5,6) P4". Nature. 371:711-714, 1994