Pediatric Orthopedics and Scoliosis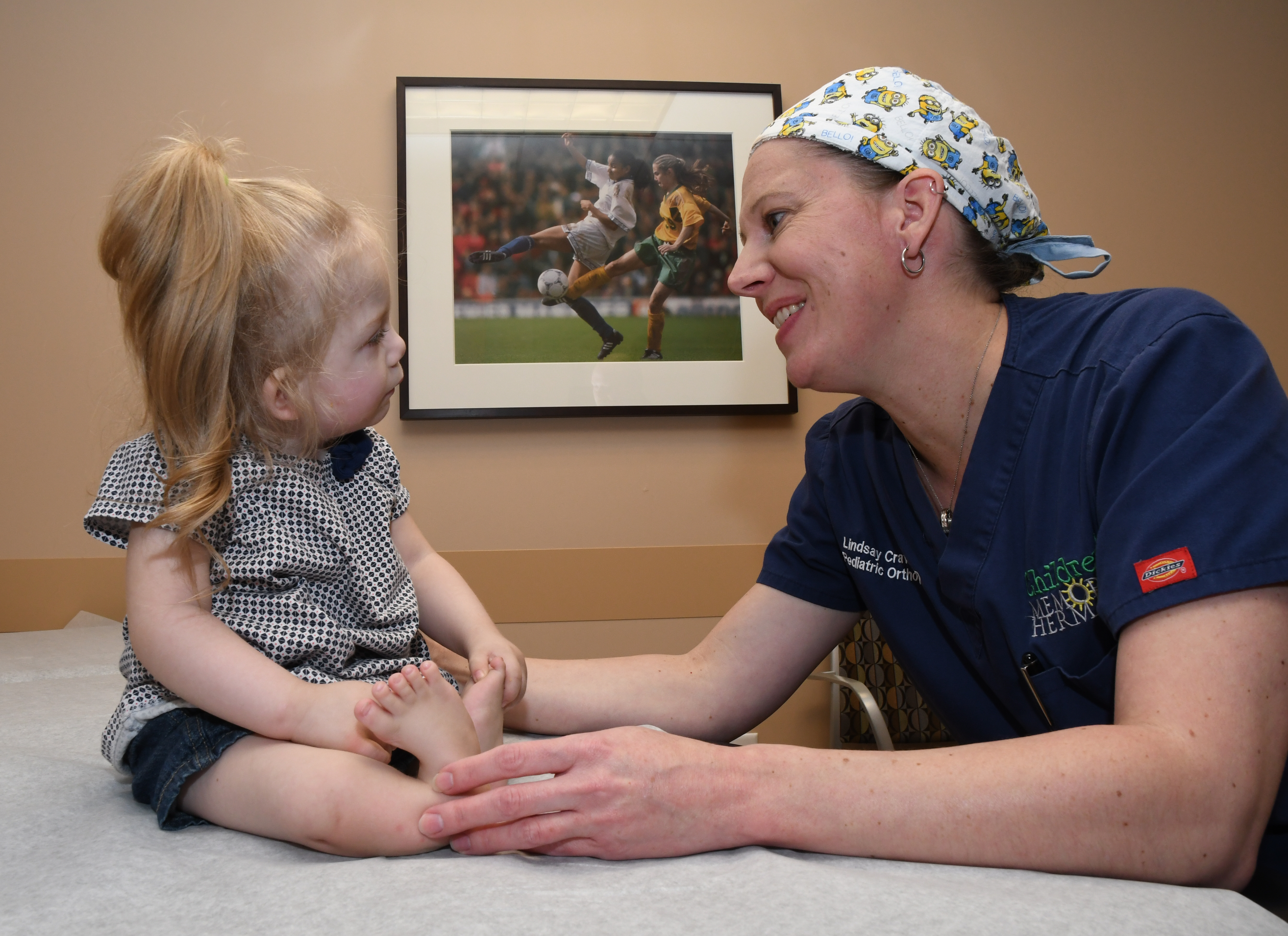 The Pediatric Orthopedic and Scoliosis Service at The University of Texas Health Science Center provides specialized inpatient and outpatient care to children of all ages for the full spectrum of musculoskeletal injuries and disorders. A pediatric orthopedic physician is the best-trained and most-experienced doctor to evaluate and treat musculoskeletal issues and injuries in a child that is still growing. Our pediatric orthopedic surgeons treat patients congenital and up.
Our team of highly-trained specialists bring the highest-level of orthopedic care to Houston and the surrounding communities. With 26 locations in the Greater Houston area, our Non-operative Sports Medicine doctors are able to offer the winning combination of world-class care and convenience.Our dedicated team of fellowship-trained pediatric orthopedic specialists provide expertise in a wide variety of areas and collaborate with other members in the Department of Orthopedic Surgery and our relationship with Children's Memorial Hermann to provide the highest level of orthopedic care for our patients. With on-site radiology examinations and casting services, our team uses the full spectrum of options, including physical therapy, bracing, casting, minimally invasive or arthroscopic surgery, and major invasive surgery as indicated when treating our patients.
Child and Young Adult Hip Preservation
What is Hip Dysplasia?
Hip Dysplasia, commonly occurring in infants and young adults , describes the medical condition in which there is an abnormality in the hip joint. The malformation can occur in either the ball of the hip joint, the socket, or both. This failure of the hip joints to develop normally results in the gradual deterioration, leading to the loss of function of the hip joints.
It is easier for an infant's hip to become misaligned or dislocated than an adult's hip due to the softness of the bone and the composition of the hip socket is mostly soft, pliable cartilage. In the United States, approximately 1 to 2 babies per 1,000 are born with Developmental Dysplasia of the Hip or DDH. Pediatricians screen for DDH at a newborn's first examination and at every well-baby checkup thereafter.
Cause
DDH tends to run in families. It can be present in either hip and in any individual. It usually affects the left hip and is predominant in:
Girls
First-born children
Babies born in the breech position (especially with feet up by the shoulders). The American Academy of Pediatrics now recommends ultrasound DDH screening of all female breech babies.
Family history of DDH (parents or siblings)
Oligohydraminos (low levels of amniotic fluid)
Infant positioning in the first years of life
Symptoms
Some babies born with a dislocated hip will show no outward signs. Contact your pediatrician if your baby has:
Legs of different lengths
Uneven skin folds on the thigh
Less mobility or flexibility on one side
Limping, toe walking, or a waddling, duck-like gait
Pediatric Spine and Scoliosis
We offer both the nonoperative and operative management of pediatric spine conditions in children of all ages, including scoliosis and other spinal problems. Our multidisciplinary approach utilizes orthotists (to make spine braces), physical therapists, rehabilitation specialists, and even neurosurgeons to provide specialized care through all phases of treatment.
Some Conditions We Treat:
Adolescent idiopathic scoliosis (AIS)
Early onset scoliosis
Congenital scoliosis
Congenital kyphosis
Kyphosis
Spondylolysis
Spondylolithesis
Spina bifida
Neuromuscular scoliosis
Back pain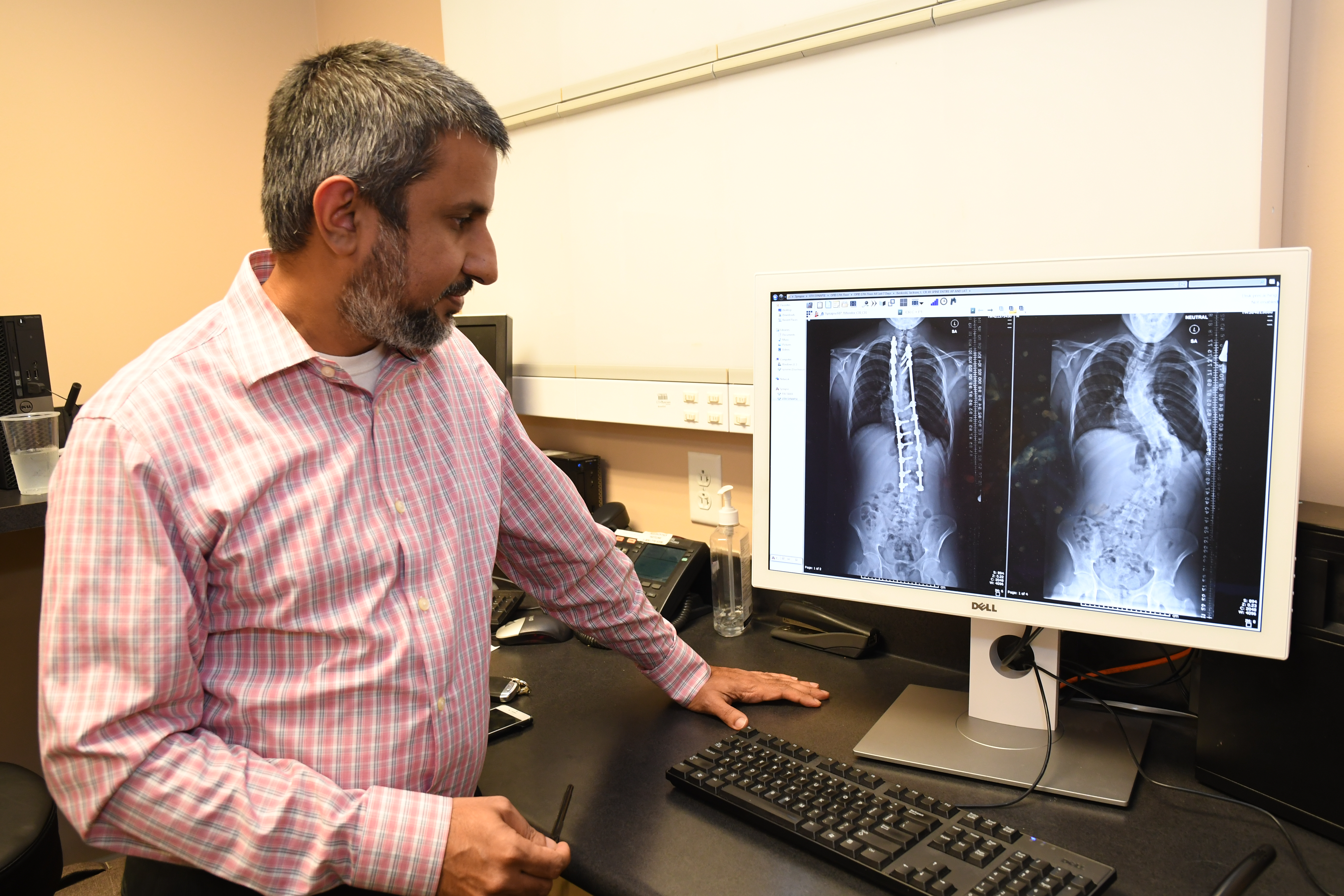 Pediatric Sports Medicine
Our dedicated team of fellowship-trained pediatric orthopedic surgeons and physician assistants provide orthopedic care to children of all ages for a wide range of conditions, including developmental, congenital, neuromuscular, and post-traumatic problems of the musculoskeletal system. Our team-based approach also calls upon the expertise of cast technicians and physical therapists to assist in delivering this care. Because kids are not just small adults, we focus on the different conditions in the growing child to provide specialized and personalized nonoperative and operative treatment.
Commonly Treated Conditions:
Clubfoot
Limb deformity
Foot and ankle problems
Hip dysplasia (DDH)
Trigger finger/thumb
Fractures
Growth disturbances
Skeletal dysplasias
Spinal deformity
Neuromuscular disorders
Sports-related injuries
Sprains and strains
Overuse injuries
Pediatric Trauma and Acute Care
We combine the expertise of fellowship-trained pediatric orthopedic surgeons with fellowship-trained orthopedic traumatologists to provide the highest level of pediatric orthopedic trauma and acute care to children of all ages. This multidisciplinary approach allows us to seamlessly span the continuum from infant to young adult and treat even the most complex pelvic and acetabular fractures. We work very closely with the division of pediatric surgery at Children's Memorial Hermann as part of their approach to provide total trauma care.
Some Conditions We Treat:
Fractures of the arms or legs including clavicle, humerus, radius, ulna, femur, tibia, fibula
Joint dislocations
Fractures that involve the physis (growth plate)
Fracture of the pelvis and acetabulum
Slipped capital femoral epiphysis (SCFE)
Sports-related fractures and ligament injuries
Joint and bone infections
Malunions
Nonunions
Growth arrests due to acute injury
Post-traumatic limb deformity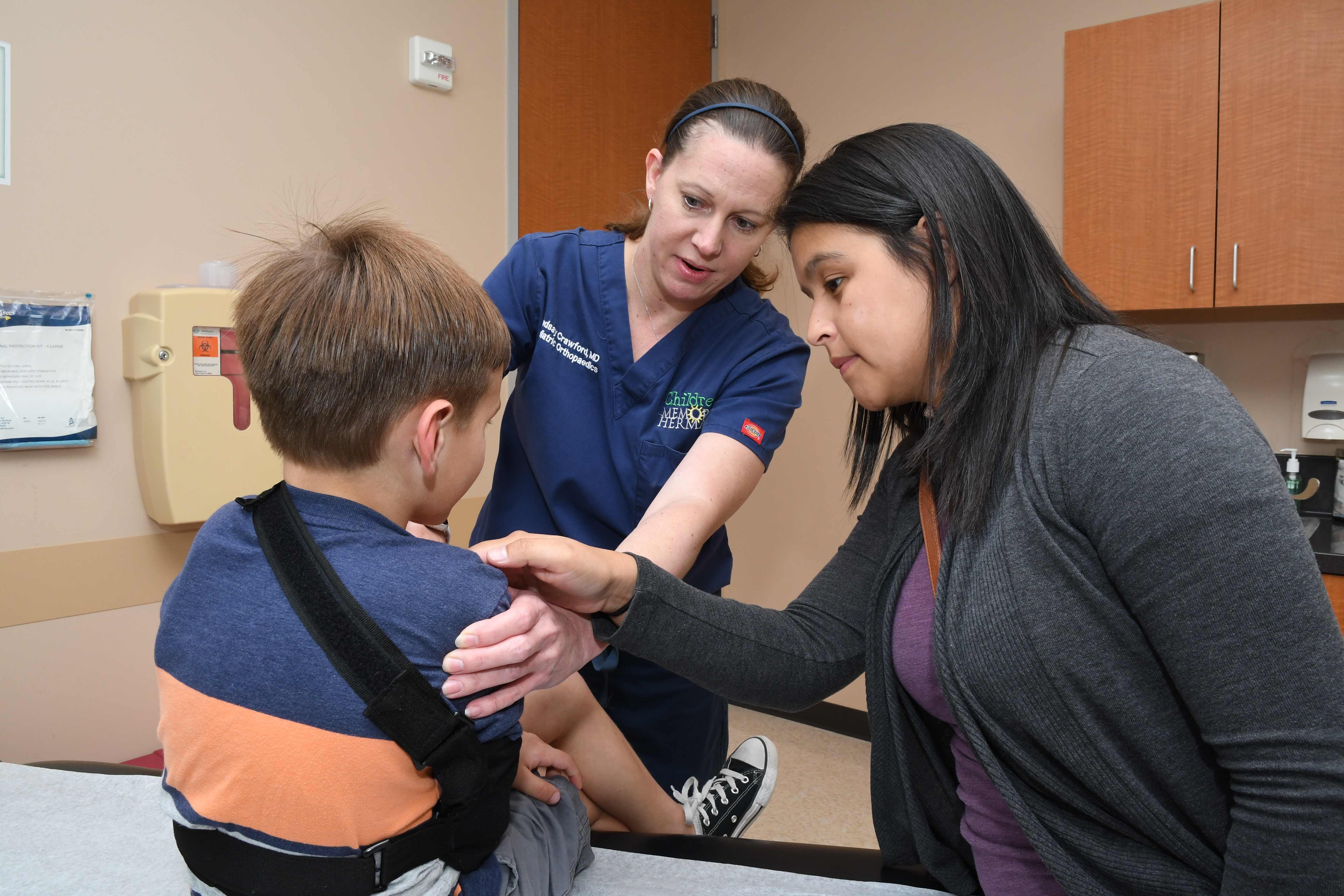 Videos about Pediatric Orthopedics