Spina Bifida Patient Celebrates 3rd Birthday
---
---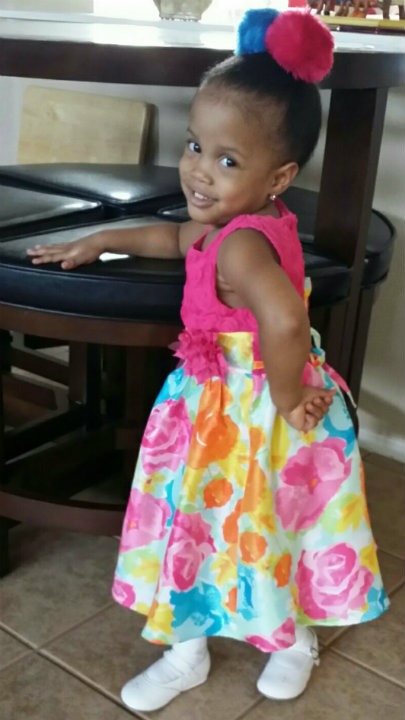 Picture the bounciest, bubbliest 3-year-old you can imagine. Her songs and dance moves come straight from Beyoncé. She loves bright colors and runs to the mirror to check every outfit. She has the attitude of an actress, the energy of an entertainer and the million-dollar smile of a model.
And she is a child who was prenatally diagnosed with spina bifida, one whose future at one time looked more filled with shunts, catheters and leg braces than mirrors and dancing to music videos.
Faith's medical team would become the first in Texas to perform an in utero surgery for spina bifida repair. A complex and sometimes permanently disabling birth defect that affects about one in every 1,500 pregnancies, spina bifida involves incomplete development of a portion of the spinal cord and associated nerves, as well as the surrounding spinal bones and overlying muscle. Infants born with spina bifida are at risk for a range of disorders, including hydrocephalus, which may require a shunt to relieve pressure inside the skull. They are prone to life-threatening infections and may suffer loss of sensation or paralysis, difficulty walking and other problems that lead to lifelong disability.
In 2011, fetal surgeon KuoJen Tsao, M.D. and pediatric neurosurgeon Stephen Fletcher, D.O., had been following the results of a landmark study (Management of Myelomeningocele Study, or MOMS Trial) that found if a fetus undergoes surgery in utero to repair the spina bifida defect, serious complications could be reversed or lessened when compared to infants repaired after birth. The study found that fetal surgery decreased the need for shunting for the infants, and nearly half were able to walk without crutches by 30 months old.
Dr. Tsao and his maternal-fetal medicine colleagues were in the process of screening patients for the study when Faith's parents, Ivan and Colette Hagler of Dallas, were referred to the Texas Fetal Center at Children's Memorial Hermann Hospital and UTHealth Medical School. Based on the MOMS Trial protocols, which include medical, psychological and social criteria, Dr. Tsao found that Colette was an ideal candidate for the procedure.
After the fetal surgery, Colette remained at Children's Memorial Hermann Hospital and delivered Faith eight weeks later on the Fourth of July – a date that Colette describes as "so symbolic" of the independence her daughter has discovered since her birth.
While Colette's husband, Ivan, continued to work in Dallas and commuted to Houston on the weekends, Dr. Tsao and the hospital staff stepped in to provide her with the extra support she needed to keep her spirits up. "Having a doctor and nurses like them helped me stay content. Not being stressed out had a big effect on my state of mind during those two months after fetal surgery as we waited on Faith to be born," she recalls.
That time – and the years since – have led to profound, lasting friendships. Colette keeps up with many of the nurses, and shares her experiences with them via Facebook and a blog. Dr. Tsao no longer treats Faith, who has transitioned to specialists in spina bifida and neurosurgery, but gets together with her and her parents to visit when the family comes to Houston or when he is in Dallas.
Faith has returned to Children's Memorial Hermann Hospital for follow-up treatment, most recently orthopedic surgery to repair club feet and low arches. Her first year was difficult, her mom says, with several bouts of a respiratory virus common among preemies, but when the medical team determined that no shunt or catheterization was necessary, Colette remembers, "We began to see the benefits that the clinical trials indicated, even though there were no guarantees."
At 11 months, Faith began crawling and at 21 months was taking her first steps. It was a memorable moment, to say the least. Ivan confesses that while shooting videos of his daughter, he was trying hard not to cry. His immediate thought was to "thank God who blessed us by letting our little girl walk."
According to Dr. Tsao, Faith has demonstrated exactly what the MOMS Trial showed the in utero surgery was designed to do. He calls her "the poster child" for this procedure. Faith has met all the milestones for her age: she knows her name and other facts about herself, answers questions and speaks in five- to six-word sentences. "Cognitively and linguistically, she's right on board," he says. "Much of her follow-up medical care now focuses on keeping an eye on things through her growth and development."
Dr. Tsao gives a lot of credit to Faith's parents. "When I look at her, I see their sacrifice and commitment. They've been totally committed to caring for a spina bifida child, which presents lots of challenges. They're a great family and they've been a resource for other families who are undergoing or have undergone fetal surgery."
Like the independence implicit in her birth date, there's providence in Faith's name as well. "When I see her," her mother says, "I see faith – the substance of things hoped for – in the amazing things she has been able to do in the past three years."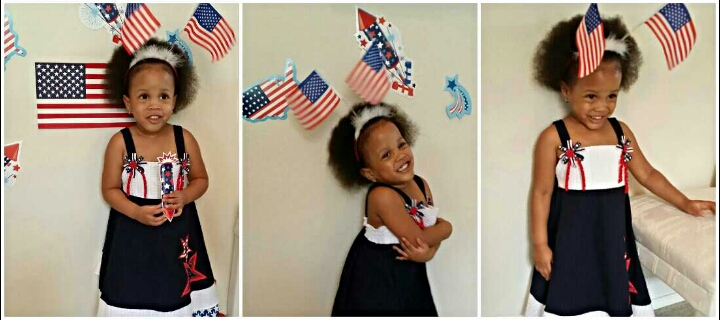 See the full story and video on Children's Memorial Hermann Hospital's website.
---