Our Mission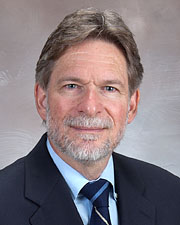 As the first integrated department between the MD Anderson Cancer Center (MDACC) and The University of Texas Medical School at Houston, the Department of Dermatology is ranked as one of the top eight dermatology Clinical Centers of Excellence in the United States according to Dermatology Times. The Department provides comprehensive services in adult and pediatric dermatology, surgical dermatology, and dermatopathology.
The integrated department has 25 full-time equivalent (FTE) faculty (15 based at MD Anderson Cancer Center), 4 advanced practice nurses, 20-21 residents, 1-2 surgical dermatology fellows, 1-2 dermatopathology fellows, and 1 clinical research fellow. We have a large ancillary staff that is an integral part of the team. There are many additional volunteer faculty at the Medical School component. We conduct teaching conferences 4 days a week, with 2 of these weekly conferences held jointly along with Baylor College of Medicine. See the separate description of our resident, fellowship and postdoctoral training positions.
Our major clinical activities are at the UT Physicians Dermatology Clinic in the Houston Medical Center (HMC) Building, Memorial Hermann – Texas Medical Center, Lyndon B. Johnson Hospital and Outpatient Center, and the MD Anderson Cancer Center.
Our faculty and residents exemplify excellence and diversity in their expertise, training and background. They hale from many different institutions, and 6 out of 25 faculty were trained in our own dermatology residency program. The Department actively integrates its activities with other departments at UTHealth and MDACC, the foremost cancer center in the world.
Ronald P. Rapini, M.D.
Professor and Chair
Department of Dermatology