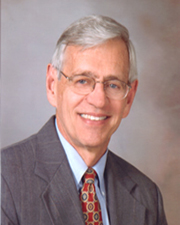 Professor Emeritus, UT School of Dentistry
Areas of Interest
Research Interests
Cardiovascular Physiology
Research Information
Cardiovascular Physiology
I joined the UT faculty in 1972. At that time, my primary interests were Cardiac Performance and Failure, Cardiac Electrophysiology, and Cardiac Emergencies. I have always had a keen interest in Teaching and Medical Education, especially the Technological Innovations that enhance student motivation and Information Delivery. Through the years, I have found that many students prefer Self-Directed Study and that Narrated Power Point and Podcast Presentations meet that need. In recent years, in addition to making Medical Education my primary focus, I have developed a research collaboration in Immunology that has been both satisfying and productive.
Current Projects
Pilot Program to develop Podcasts for National Board (Step One) preparation.
Publications
Publication Information
Zhou, C, Wu, J, Borillo, J, Torres, L, McMahon, J, Lou, Y-H. Potential Roles of a Special CD8αα+ Cell Population and CC Chemokine Thymus-Expressed Chemokine in Ovulation Related Inflammation. Journal of Immunology  2009, 182: 596-603.
Robertson, J, Wu, J, Arends, J, Zhou, C, McMahon, J, Torres, L, Lou, Y-H. Activation of Glomerular Basement Membrane-Specific B Cells in the Renal Draining Lymph Node after T Cell-Mediated Glomerular Injury. Am Soc Nephrol  2005, 16:3256-3263.
Zhou, C, Wu, J, Borillo, J, Torres, L, McMahon, J, Bao, Y, Lou, Y-H. Transient Expression of CC Chemokine TECK in the Ovary during Ovulation: Its Potential Role in Ovulation. AJRI, 2005, 53:238-248.
Wu, J, Arends, J, Borillo, J, Zhou, C, Merszei, J, McMahon, J, and Lou, Y. A Self T Cell Epitope Induces Autoantibody Response: Mechanism for Production of Antibodies to Diverse Glomerular Basement Membrane Antigens. Journal of Immunology, 2004, 172:4567-4574.