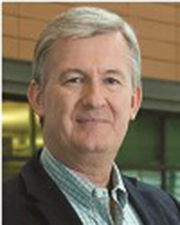 Professor, The Brown Foundation Institute of Molecular Medicine, Center for Human Genetics
Education
Postdoctoral Fellow

Cambridge University & University of Reading

Ph.D.

University of California
Areas of Interest
Research Interests
Pathogenesis of hypertension and hypertensive end organ disease
Research Information
RESEARCH PROGRAM:
In spite of much progress, cardiovascular disease remains the leading cause of mortality and chronic disability in our society. High blood pressure (hypertension) is a major force creating cardiovascular disease by causing or exacerbating injury to the blood vessels (atherosclerosis), the heart (heart failure), the brain (stroke) and the kidney (progressive renal disease). The impact of these diseases on public health is often underappreciated. For example, progressive kidney disease resulting in insufficient renal function consumes nearly 7% of all US government Medicare spending (an amount equal to the annual budget of NASA) and causes as many deaths each year as breast and prostate cancer combined.
Part of the risk of cardiovascular disease is inherited. Progress in mapping genes causing disease has created excitement that cardiovascular disease can be understood more fully using genetic approaches. However, the inheritance is not simple and cannot be attributed to single genes. Furthermore, risk, including genetic risk, is partitioned between genes contributing to the damaging force (in the broad population this principally means those elevating blood pressure) and those contributing to the capacity of organs to resist injury. The genetic contours of injury susceptibility are poorly defined. More is known about the genetics of risk for elevated blood pressure (hypertension). However, it has become clear in the last 10 years that gene mapping approaches struggle to identify hypertension genes and have little impact on insight into pathogenesis. While GWAS approaches in human populations have had small successes, they have left in their wake the phenomenon of "missing heritability" that raises questions regarding assumptions concerning the role of genetic factors in these common diseases.
Our work focuses on animal models of cardiovascular disease that offer tractable opportunities for investigation. We use genetic, genomic and systems biology approaches to understand the pathogenesis of hypertension and hypertensive end organ disease.
Publications
Publication Information
REFERENCES
Herring, S.M., N. Gokul, M. Monita, R. Bell, E. Boerwinkle, S.E. Wenderfer, M.C. Braun and P.A. Doris. The rat immunoglobulin locus is associated with serum IgG levels and albuminuria.

J. Amer. Soc. Nephrol

. In Press.
Bell, R., S.M.Herring, N. Gokul, M. Monita, M.L. Grove, E. Boerwinkle, P.A.Doris. High resolution identity by descent mapping uncovers the genetic basis for blood pressure differences between SHR lines.

Circulation (Cardiovascular Genetics)

. In Press.
Doris, P.A. The genetics of blood pressure and hypertension: the role of rare variants.

Cardiovasc. Ther

. 2010. In Press. PMID: 21129164.
R.I. Dmitrieva, C.A. Hinojos, M. Grove, R.J. Bell, E. Boerwinkle, M. Fornage and P.A. Doris. Genome-wide identification of allelic gene expression in hypertensive rats.

Circulation (Cardiovascular Genetics)

2:106-115, 2009
Doris, P.A. Promoting regulatory gene variation in sodium reabsorption.

Hypertension

, 52:623-4, 2008.
Tian, D, R.I. Dmitrieva, P.A. Doris, J.F. Crary, R. Sondhi, T.C. Sacktor, P.J. Bergold. Protein kinase M zeta regulation of Na/K ATPase: A persistent neuroprotective mechanism of ischemic preconditioning in hippocampal slice cultures.

Brain Res.

1213C:127-139, 2008
R.I. Dmitrieva, C.A. Hinojos, E. Boerwinkle, M.C. Braun, M. Fornage and P.A. Doris. HNF1 in hypertensive nephropathy.

Hypertension

. 51:1583-1589, 2008
M.J. Corenblum, V.E. Wise, K. Georgi, B.D. Hammock, P.A. Doris, M. Fornage. Effects of Ephx2 polymorphism on brain soluble epoxide hydrolase gene expression and function and risk of brain vascular disease in the stroke-prone spontaneously hypertensive rat.

Hypertension

51:1-7, 2008
Q. Wei, P.A. Doris, M.V. Pollizotto, E. Boerwinkle, D.R. Jacobs, D.S. Siscovick, M. Fornage. Sequence Variation in the Soluble Epoxide Hydrolase (EPHX2) Gene and Subclinical Coronary Atherosclerosis. Interaction with Cigarette Smoking.

Atherosclerosis

, 190:26-34, 2007.
M. Fornage and P.A. Doris. Genomics and Epigenomics of Hypertension.

Curr. Opin. Molec. Therap.

8:206-214, 2006.
Zhong, C., Liu, D., Haviland, P.A. Doris, and B.B. Teng. Simultaneous Expression of Apolipoprotein B mRNA Editing Enzyme and Scavenger Receptor BI Mediated by a Therapeutic Gene Expression System.

Atherosclerosis

. 184:264-75, 2006
P.A. Doris. The sodium-hydrogen exchange system. In "Sodium in Health and Diseases" M. Burnier, Editor. Marcel Dekker, N.Y. 2006.
M. Fornage, C.R. Lee, P.A. Doris, M.S. Bray, K.E. North, G. Heiss, D.C. Zeldin, and E. Boerwinkle. The Soluble Epoxide Hydrolase Gene Harbors Sequence Variation Associated with Susceptibility to and Protection from Incident Ischemic Stroke.

Hum. Mol. Genetics

14:2829-37, 2005
A. Kalsotra, X. Cui, S. Anakk, C.A. Hinojos, P.A. Doris, and H. W. Strobel.  Renal Localization, Expression and Developmental Regulation of Cytochrome P450 4Fs in three sub-strains of Spontaneously Hypertensive Rats.

Biochem. Biophys. Res. Comm.

338:423-31 2005.
P.A. Doris. Na+, K+-ATPase and Hypertension. In: "Comprehensive Hypertension", JE Hall and G Lip, Editors, Elsevier, NY. 2005.
C. A. Hinojos, E. Boerwinkle, M. Fornage and P.A. Doris. Combined genealogical, mapping and expression approaches to identify SHR hypertension candidate genes.

Hypertension

45: 698-704, 2005.
P.A. Doris and M. Fornage. The transcribed genome and the heritable basis of essential hypertension.

Cardiovasc. Toxicol

. 5:95-108, 2005
R.I. Dmitreiva, E. Lalli and P.A. Doris. Regulation of adrenocortical cardiotonic steroid production by dopamine and PKA signaling.

Front. Biosci

. 10:2489-2495, 2005.