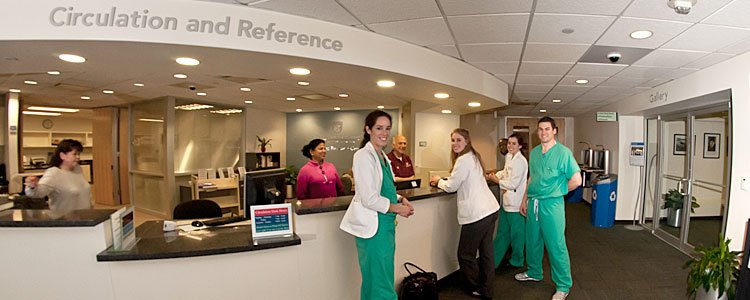 Facilities and Services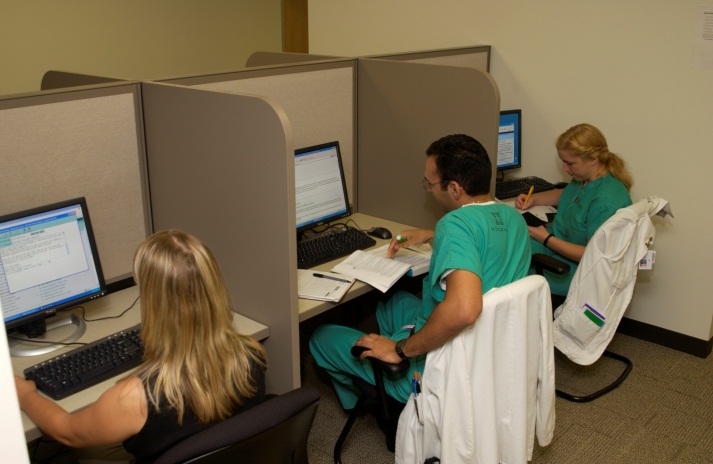 The LRC occupies over 10,000 square feet of space on the ground floor of the Medical School Building and caters to both individual and group study needs of the medical students. It has 168 study carrels and 11 group study rooms, 6 of which also serve as classrooms for the small group Problem Based Learning sessions as part curricular requirements of the Medical School.
The students also have access to 172 networked desktop computer systems, wireless connectivity, high-speed print/copy equipment and a networked scanner. Two examination rooms with simulators and supplies are also available for the practice of physical diagnosis skills. Space is also dedicated in the LRC for a reference-circulation desk, storage and processing of instructional resources and staff areas.
Students also have spaces for study elsewhere in the Medical School Building, including classrooms and student lounge in the basement, labs on the 2nd floor as well as access to networked desktop computer systems and wireless connectivity.
A smaller satellite LRC at the LBJ Hospital caters to 16 students in study carrels and 8 in the group study area.
In addition, the TMC Library, a consortium library for several institutions in the Texas Medical Center, including the Medical School, also has functional space for medical students to study and utilize their resources and computer systems.
Study Rooms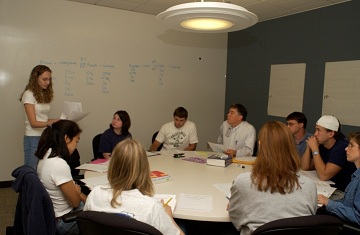 A group of students (at least 2) is required to check out any of the six 10-seat study rooms, on a first come first served basis, except when a room is reserved for PBL or other group, as per schedule posted by the door. For after-hour access, contact the Guard Desk at McGovern Medical School Building.
A group of students (at least 2) also has 24/7 access to five 5-seat rooms, on a first come first served basis.
All 11 study rooms are equipped with diagnostic instruments and supplies for the practice of physical examination skills.
Physical Diagnosis Practice Rooms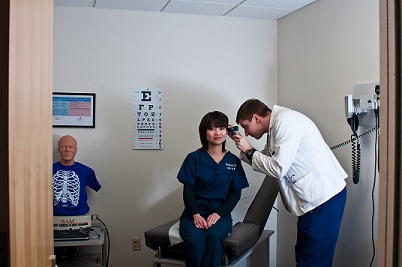 Two fully furnished rooms are available for the practice of physical diagnosis skills. The rooms include an examination bed, various diagnostic equipment and supplies, as well as manikins and simulators to practice listening to heart and lung sounds.
These rooms may be scheduled for use through staff at the Circulation Desk. After-hour access to these rooms can be arranged through the Guard Desk in the Medical School Building.
Satellite LRC @ LBJ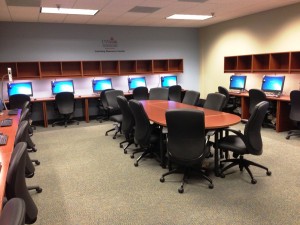 A satellite Learning Resource Center is now open at the LBJ Hospital on the second floor of the UTHealth Annex, Room 213. It has 16 individually partitioned study carrels with UT-configured desktop computer systems, wireless connectivity, group seating for up to eight, network scanner and core texts in support of curricular requirements of third- and fourth-year clerkships and rotations.
The LRC is open 24/7 for medical students with a valid LBJ ID badge. Food is not allowed and only beverages in closed containers are permitted. For the convenience of students, a breakout room and lockers are available adjacent to the LRC.
Art Gallery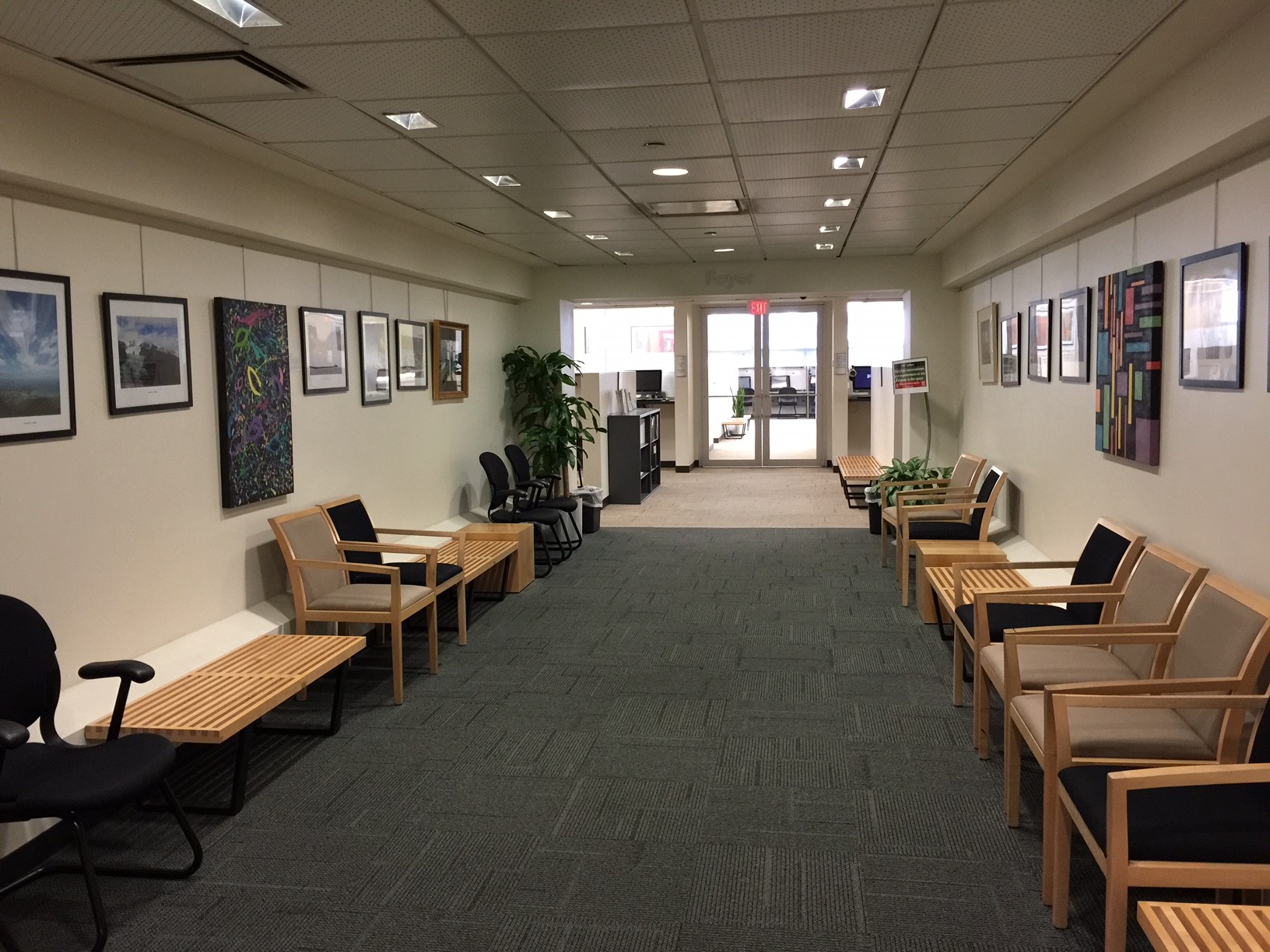 LRC Art Gallery is designed to showcase the creative and artistic works of the students. These are displayed in the Art Gallery with a brief background of the artwork and the students' motivation for its creation.
The students are invited to exhibit their works in the Gallery through a committee of students, which assists the LRC Director in making selections of the artwork.
Clerkship Patient Information Systems

UT Physicians: Allscripts
Access UT Physicians through Allscripts icon on desktop of computers in LRC. Click "UTP Clinical Application" link. On next page, enter UT credentials to logon. Once logged on, point to the Allscripts logon using Allscripts username and password.
Memorial Hermann (TMC): Care4
Access Hermann Memorial's Care4 through icon on desktop of computers in LRC. Personal laptop access, please visit LRC front desk for more information.
Remote access is to Care4 only (without PACS). Full access is from within Hermann Memorial TMC.
LRC distributes user-id and password for Care4 to students scheduled for rotations at Memorial-Hermann.
Harris Health: EPIC
Access through Citrix Portal from desktop of any computer in LRC with username and password already assigned to a student.