Han Zhang Chosen for John H. Freeman Award for Faculty Teaching
---
---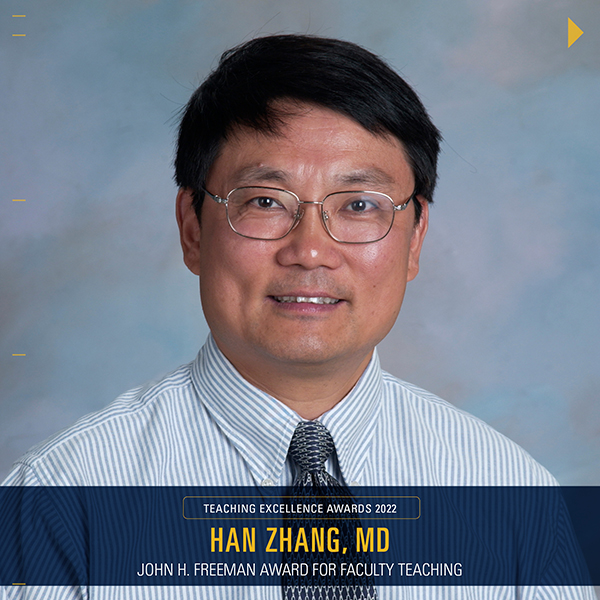 Han Zhang, MD, professor in the Department of Neurobiology and Anatomy, is the 2022 recipient of the John H. Freeman Award for Faculty Teaching.
Chosen by the senior class, this is the seventh time Zhang has received the award, which is given annually to recognize McGovern Medical School's outstanding basic science faculty member. Recipients may not win the award in consecutive years.
"I am very excited and incredibly honored," Zhang said. "Each time I receive this award, it motivates me to work harder to make my teaching more engaging and special for the students. This award means the world to me. Teaching is my life's work, and to know that my teaching is being well-received by students is very rewarding."
Zhang, who is in his 30th year at McGovern said that he loves the Medical School because it allows each person to play their part and their strengths. He enjoys that everyone in the school is kind and helpful.
"I feel full, strong, and happy in this big family, and I am grateful to everyone around me," he said.
Read more on the McGovern Medical School news page.
---