Resources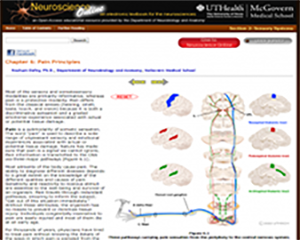 Neuroscience Online
This online, open-access, interactive courseware for the study of neuroscience is provided by the faculty of the Department of Neurobiology and Anatomy at McGovern Medical School. Neuroscience is a discipline that employs the tools and language of anatomy, physiology, pharmacology, biochemistry, molecular biology, neurology, and psychiatry.
Learn more on the Neuroscience Online site.
---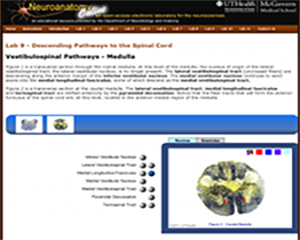 Neuroanatomy Online
Neuroanatomy Online is an open-access, interactive electronic laboratory for the study of neuroanatomy provided by the Department of Neurobiology and Anatomy at McGovern Medical School and designed to complement Neuroscience Online, our open-access online neuroscience textbook.
Learn more from Neuroanatomy Online.
---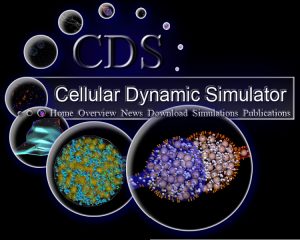 Cellular Dynamic Simulator
The Cellular Dynamic Simulator (CDS) was designed to simulate diffusion and chemical reactions within crowded molecular environments.  CDS employs an event-driven algorithm that allows precise calculation of the timing of collisions, reactions and other events for each molecule in the environment.  With the CDS, we can simulate simple enzyme reactions, aggregation, channel transport, as well as highly complicated chemical reaction networks of both freely diffusing and membrane-bound multi-protein complexes.
Visit the CDS page for more information.
---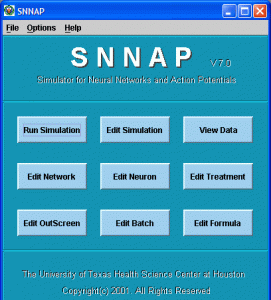 Simulator for Neural Networks and Action Potentials (SNNAP)
SNNAP is a tool for rapid development and simulation of realistic models of single neurons and neural networks. It includes mathematical descriptions of ion currents and intracellular second messengers and ions. In addition, you can simulate current flow in multicompartment models of neurons by using the equations describing electric coupling.
Click for more information about SNNAP.
---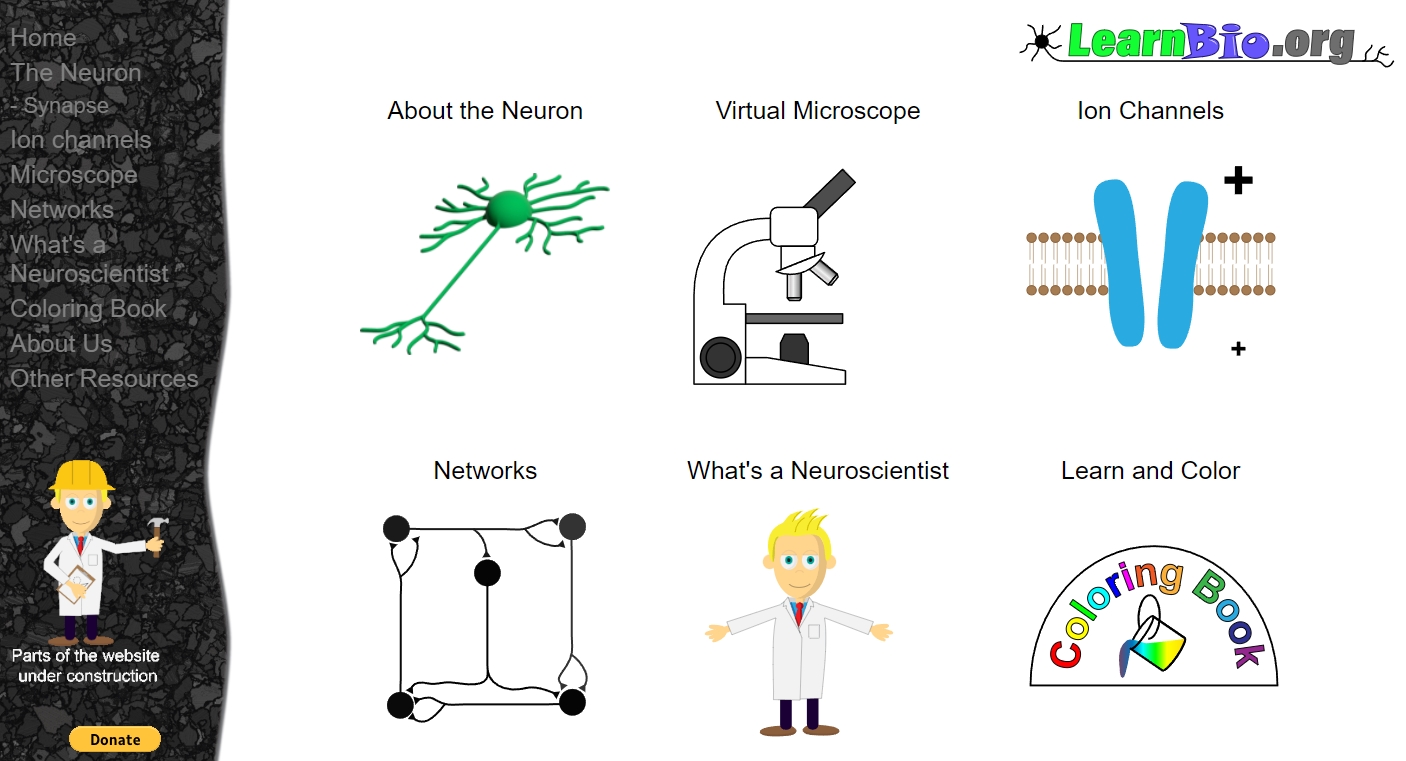 LearnBio.org
LearnBio.org is a fun interactive website for kids to learn and explore the amazing field of neuroscience. Created and developed by Curtis Neveu, Ph.D., there are games, interactive diagrams, a virtual microscope to explore real neurons, and an online coloring book.