Touching Hands Project Goes to Cambodia – Dr. Koepplinger's Mission Trip
---
---
Our very own Dr. Matt Koepplinger, a Hand and Upper Extremity Surgeon with UT Ortho, spent two weeks in Takeo, Cambodia on a Medical mission trip called the Touching Hands Project.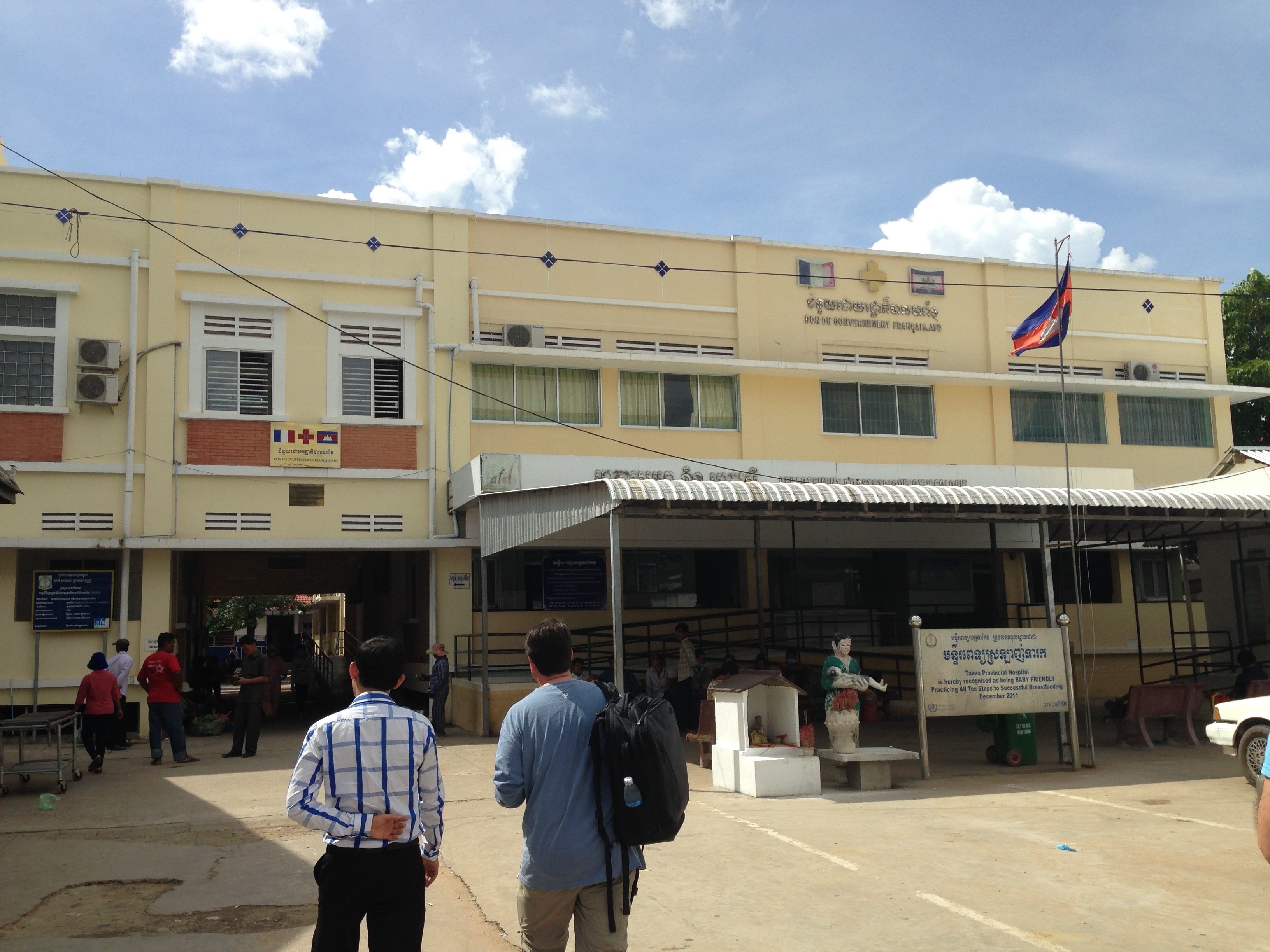 The trip began Friday June 3rd and went until 17 June 2016. ReSurge International sponsored the trip, with staff members and team originating in San Francisco. ReSurge is a non-profit organization that partners with the American Society for Surgery of the Hand, sending surgical teams to under served areas abroad with equipment and personnel. A noble quality about the organization is they also train local surgeons in these regions needing sub-specialized medical care through education and training.
The team included: two surgeons, Tom Davenport and Matt Koepplinger; two anesthesiologists, Dorothy Gaal and Myles Standish; a pediatrician, Evan Bloom; two nurses, Fran Fisher and Susan Fossum; one therapist, Rebecca Neiduski; and two ReSurge trip support personnel, Allison Reidy and Anila Chaudhary.
It took 27 hours of travel to get to Phnom Penh, Cambodia, where the team surprisingly sailed through customs with 29 bags in less than 5 minutes, needing more time to secure the supplies on the back of a pickup truck for the 1.5 hour journey to Takeo.
Once they arrived in Takeo, the team set up the clinic to see as many patients as possible. Mr. Sang served as the local liaison, assisting the team logistically and spreading the word locally that this team of specialists would be arriving. The patients soliciting care had a variety of complex problems including: severe upper extremity burns, syndactyly, ischemic contractures, neurofibromatosis, congenital ptosis, neglected tendon deformities and cerebral palsy.
The medical team evaluated 50 patients in clinic, and performed about 80 to 90 procedures on 40 patients.  The most common surgery performed was for debilitating burn contractures that limited functioning.  These cases were scheduled the first week, as to enable careful post-operative follow-up and to allow for initial dressing changes, a consultation with a hand therapist for fabrication of orthoses and family education for therapeutic exercises and stretches.
The team had to make the most of limited facility capabilities. The hospital is a 250-bed facility that serves a variety of patients from the surrounding area and beyond.  Many patients travel several hours to get care in Takeo.  Despite the facility's inherent limitations, they take excellent care of their patients, and everyone there is dedicated to providing superior care. At times, the ReSurge team didn't have overhead surgical lights or running water to scrub for cases. But that didn't stop the team from providing the very best in care to the people of Cambodia.  Patients and families alike were very grateful for the hard work and dedication of the ReSurge team.
This was Dr. Koepplinger's second medical mission trip and it was such a good experience it will not be his last trip. It was a great learning experience for Dr. Koepplinger, working alongside Dr. Tom Davenport a Plastic Surgeon who specializes in complex wounds.
Dr. Koepplinger said it was a blessing to be able to go on the trip and take time away from work to make an impact elsewhere. He is very grateful to Dr. Walter Lowe and the UT Ortho team for enabling him to attend this medical mission trip, and extend the impact of UT Ortho beyond the confines of the City of Houston.
If you would like more information or would like to get involved with ReSurge International please visit their website at https://resurge.org/.
---