An American Oarsmen and His Road to the 2016 Talisker Whiskey Atlantic Challenge
---
---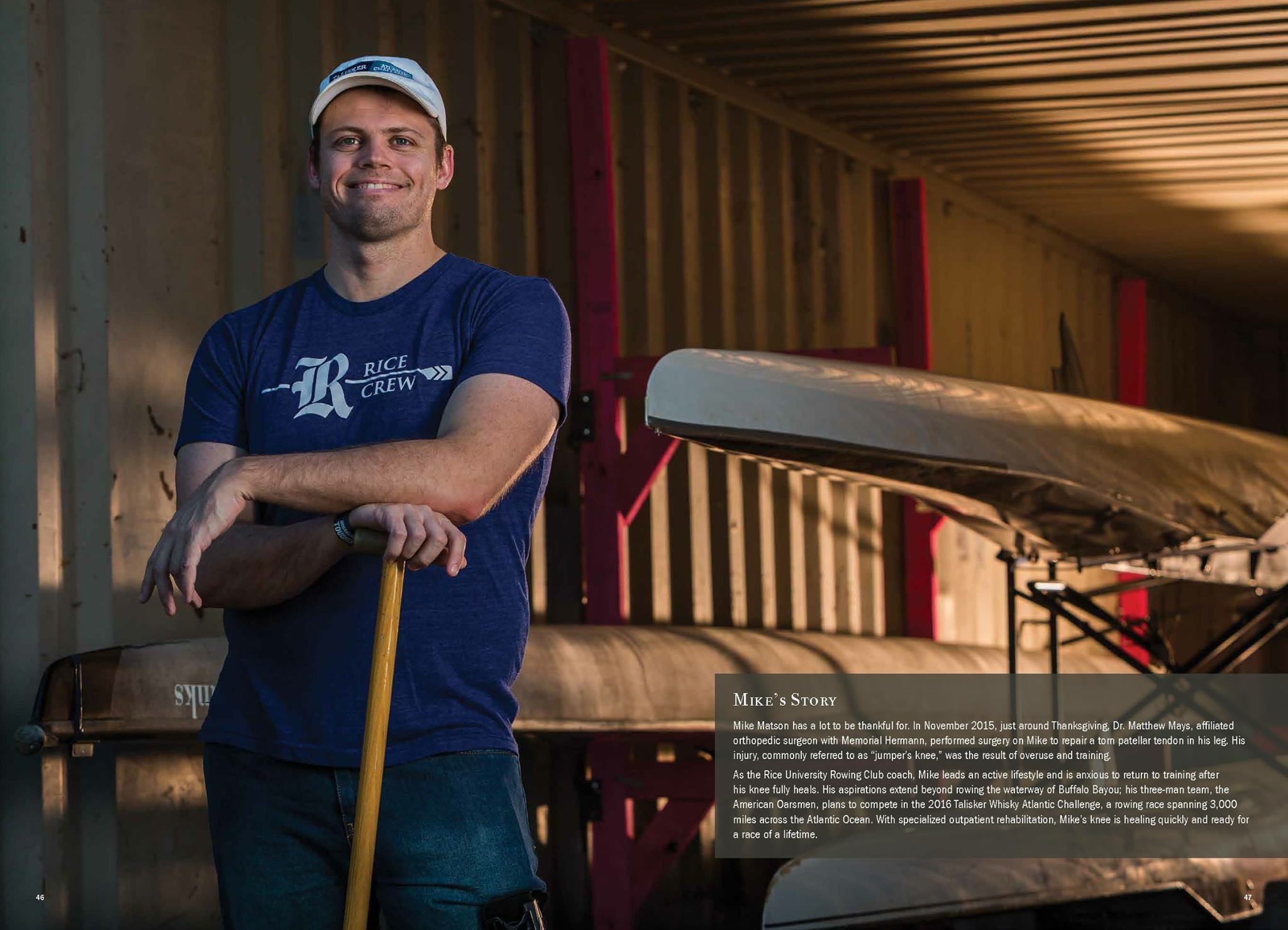 Mike Matson has a lot to be thankful for. In November 2015, just around Thanksgiving, Dr. Matthew Mays, performed surgery on Mike to repair a torn patellar tendon in his leg. His injury, commonly referred to as "jumper's knee" was the result of overuse and training. As the Rice University Rowing Club coach, Mike leads an active lifestyle and was thankful to have Dr. Mays and his staff perform a successful surgery and get him back on the water. His aspirations extend beyond rowing the waterway of Buffalo Bayou. This December Mike and two other Houstonians (David Alviar, and Brian Krauskopf) will depart the Canary Islands off the coast of Africa on a 3,000 mile journey, unsupported across the Atlantic Ocean. Their team named the American Oarsmen plan to compete in the 2016 Talisker Whiskey Atlantic Challenge, using only their oars as a power source. This team of three aim to break three world records:
The first Texans to row an ocean
The first three-man boat to row across the Atlantic Ocean and
The fastest American boat to row the Atlantic Ocean (currently, 45 days)
We wish Mike and the American Oarsmen the best!
Click here to read more information on their story and accomplishment
---