Guatemalan man receives a much needed surgery and comprehensive patient care
---
---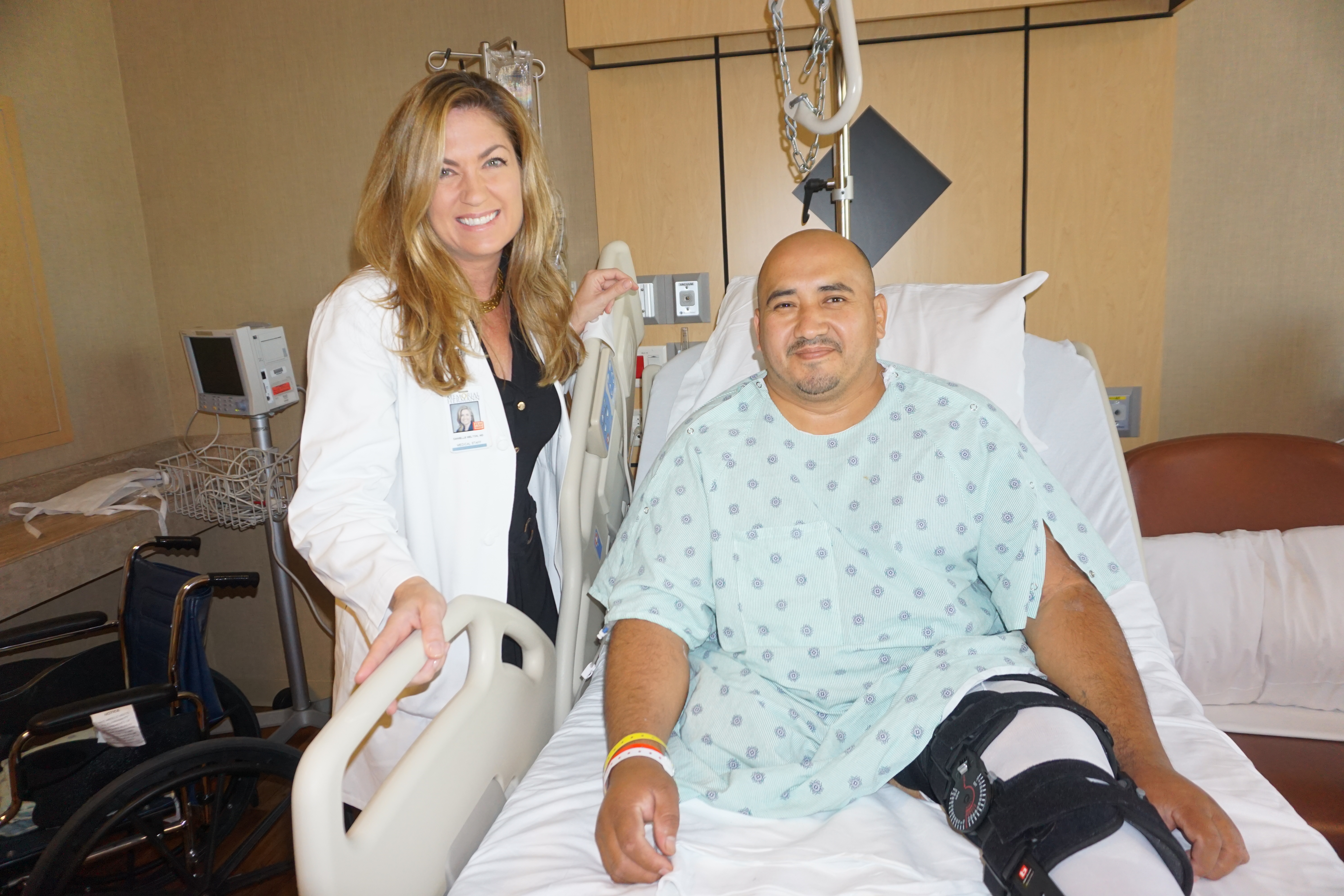 Twenty years ago, Juan Alberto Sandoval was hit by a bus in Guatemala. After numerous unsuccessful surgeries in Guatemala, a local nonprofit helped get him to Houston for the procedure."Mi esperanza es caminar," Sandoval said, noting that his only wish is to walk one day without a wheelchair. While in Guatemala, medical missionary Faith in Practice introduced him to orthopedic surgeon Dr. Parsley of  UT Ortho at Memorial Hermann Orthopedic & Spine Hospital. He has been serving in Guatemala for 20 years and was determined to help Mr. Sandoval.
The team at UT Ortho not only performed his total knee replacement surgery but also helped with his current prosthetic leg and rehabilitation needs. Dr. Danielle Melton and her team met with Mr. Sandoval to make sure he was getting the best care and would be able to get around his apartment and make transfers. Dr. Melton's primary focus is the care of patients with amputations, encompassing pre-prosthetic management, prosthetic design and prescription, and rehabilitation.
As one of the largest inclusive orthopedic groups and a part of the busiest level I Trauma Institute in the United States, our team of highly skilled and trained physicians are honored to assist patients who require sub-specialty care and refer within the group for a seamless experience.
To see more about this story, Watch the KPRC-TV Ch. 2 (NBC) video here
---