Resilient teen proves power of mind, body, spirit
---
---
Oscar Gutierrez may be only 17 but he is among a select few to reach the status of a nationally ranked gymnast.
His path to being ranked 38th in the Junior National Level was filled not only with long hours at the gym, sacrifices and boundless mental toughness, but unexpected challenges.
The strong competitor, who is a Level 10 gymnast, hit a bumpy stretch when he faced two back-to-back injuries, two subsequent surgeries and dedicated rehabilitation.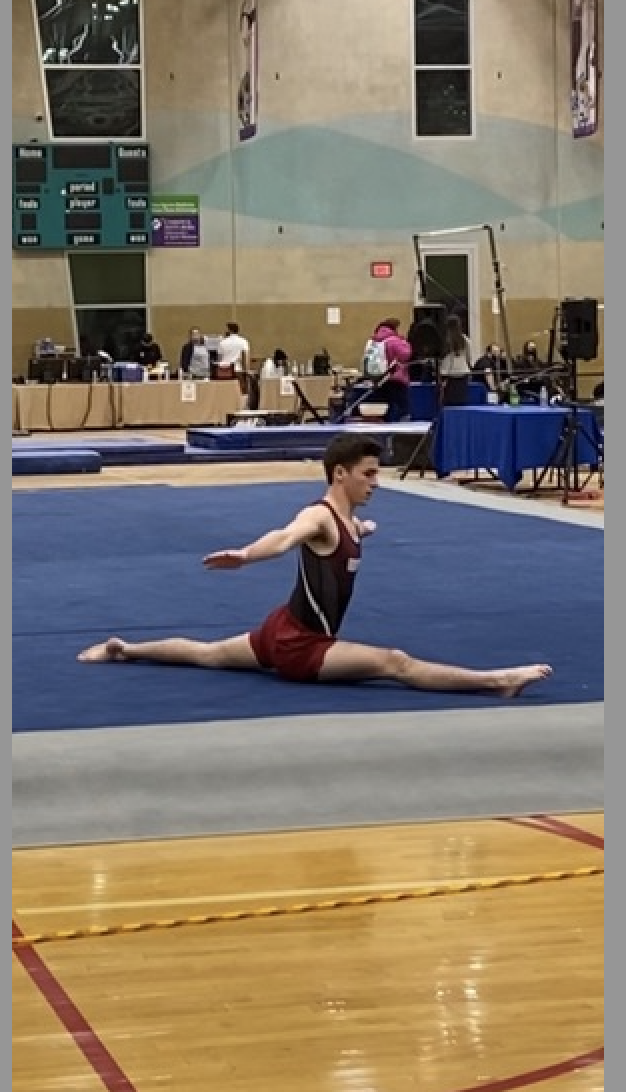 Through the years, Oscar has participated in six gymnastics' events: high bar, still rings, vault, floor exercises, pommel horse, and parallel bars. All require a full range of motion in the body. When he experienced significant shoulder pain during his gym routines in 2019, his mom, Kelly Murphy, knew the pain was serious. "It was time for immediate action."
Oscar's recovery is nothing short of amazing thanks to a multi-disciplinary team of specialists in the Department of Orthopedic Surgery at McGovern Medical School at The University of Texas Health Science Center at Houston (UTHealth).
An MRI showed a torn labrum in his shoulder and Kelly took Oscar to Vishal M. Shah, M.D, Assistant Professor in the department.
"It was a pleasure to be involved in Oscar's care," says Dr. Shah, who uses advanced techniques perfected in sports medicine. "In October 2019 we placed a small camera in his shoulder through three small incisions and repaired the labrum to the shoulder socket with several small anchors." The anchors are designed to reattach soft tissue to bone.
Because of his determination and work ethic, Oscar rehabbed well and regained range of motion ahead of schedule. "He was very motivated to not lose any ground with his gymnastics and he made an impressive recovery," says Dr. Shah. "He was only 14 but he was mature beyond his years about the process and balancing the fine line between working hard and staying patient."
Dr. Shah adds, "One of the best aspects of being a sports medicine surgeon is that your patients are very goal-oriented and proactive in their recovery."
Kelly praises her son's work ethic but is vigilant about his physical care. "After he recovered from surgery, Oscar got a bone bruise in his wrist and his hand was so weak he couldn't hold a pencil."
"Fortunately, in a multi-specialty orthopedic department such as ours, I was able to refer him to an excellent hand and wrist specialist, Dr. Teunis, and we worked together throughout the next phase of his journey," explains Dr. Shah.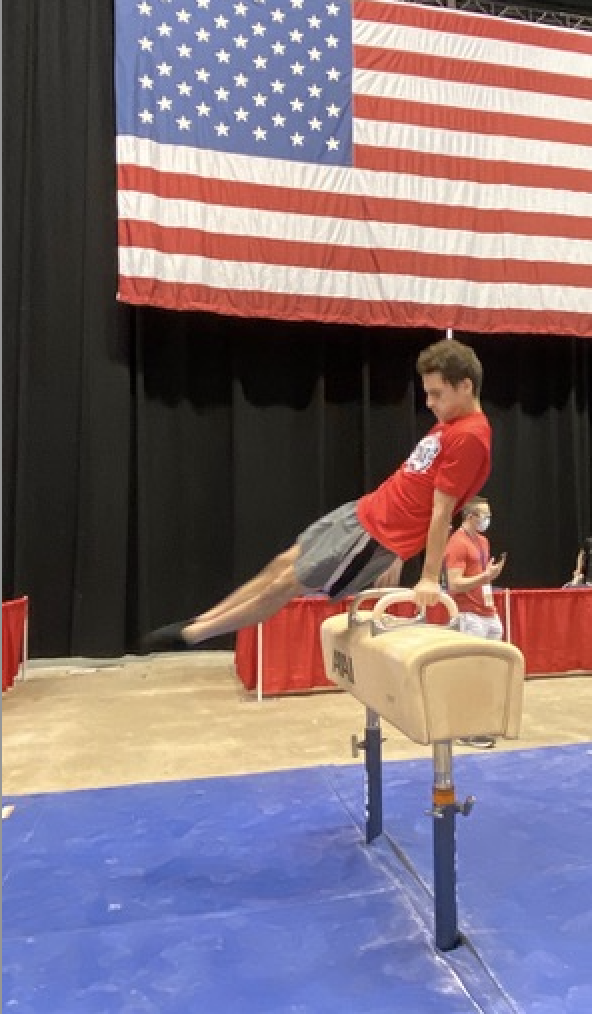 Candice Teunis, M.D., Assistant Professor in the department, specializes in hand and upper extremity surgery. "Oscar is a great kid, and he is not one to be easily sidelined. I met him after he completed rehab for his shoulder and he was frustrated that his wrist kept him from performing as well as he wanted, especially on the pommel. His pain related to a long ulna from all the weight-bearing he did over the years on his hands and wrists. His radius growth plate stopped early, and his ulna was long."
The long ulna was experiencing more pressure, impacting the other bones in his wrist.
"In December 2020 I performed surgery to remove a small section of the ulna to shorten it so that it would be level with the radius," explains Dr. Teunis. "The speed of his recovery was impressive."
She adds, "One of the great privileges I have in this profession is to help a young athlete pursue his or her passion."
Never letting obstacles slow him down, Oscar was eager to get back into the gym and within four months, he returned to his regular routine.
How Oscar achieved successful recovery
"I believe it was Oscar's love for the sport and desire to get to the next level that propelled his recovery," explains Dr. Teunis. "He didn't let two major surgeries prevent him from going after his dream. It was remarkable that he was able to compete in the state championship less than six months after his surgery with me."
Oscar then qualified for regional and national competitions and was excited to earn the 38th ranking in the U.S.
"Dr. Shah and Dr. Teunis are fabulous," explains Kelly. "They are knowledgeable and down to earth and communicate easily with both Oscar and me. I am so happy we found them, and I have recommended them to others."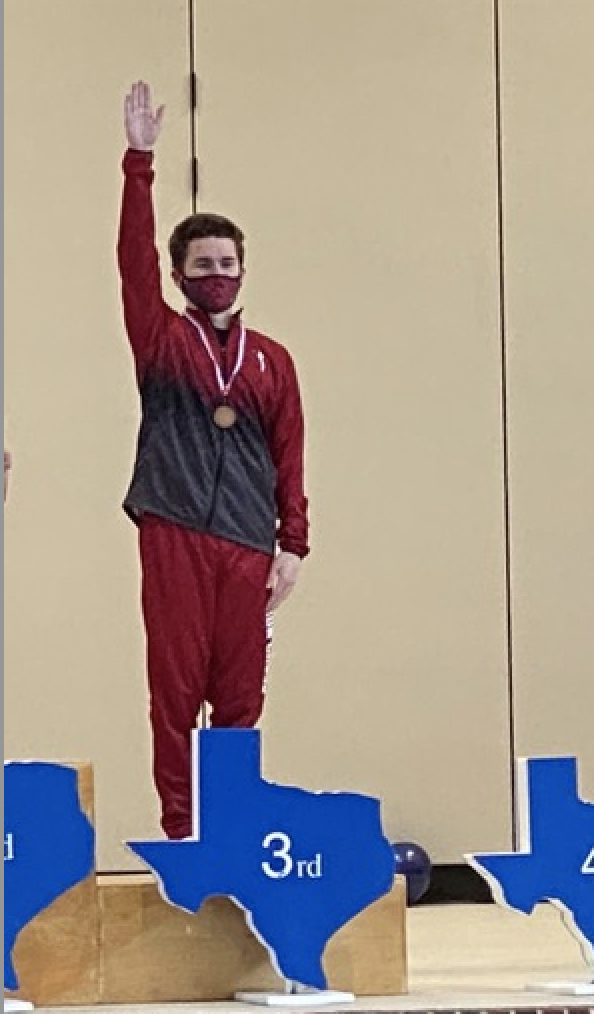 "Back-to-back surgeries and grueling recoveries like this at such a young age could have derailed many young athletes, but the fact that Oscar navigated so well through a second recovery is testament to his determination," says Dr. Shah.
Oscar continues to set goals
"Oscar has always been strategic in his thinking and planning," says Kelly, and he's serious about this sport and his goals. His coaches love him because he's a positive influence on other athletes. Oscar's goal is to be on a collegiate team and compete at the NCAA level."
Oscar is a junior at George Ranch High School in Richmond, Texas, and works hard at EnRich gymnastics. It's a family passion for Kelly, whose younger son, Shawn, is also a gymnast.
Advice for parents
"Being an elite athlete is very intense," says Kelly. "Gymnasts put a lot of physical force on their body and if your child has an issue or pain, don't wait until your child is hurt. It's important to find a specialist you trust. We did."
---