Thanks to old-fashioned grit and successful surgery, IRONMAN competitor Paul Sandoval doesn't let a clavicle fracture slow him down
---
---
After Paul Sandoval flew over the handlebars of his bike while training for the IRONMAN Texas, he resigned himself to not being able to compete in the endurance test.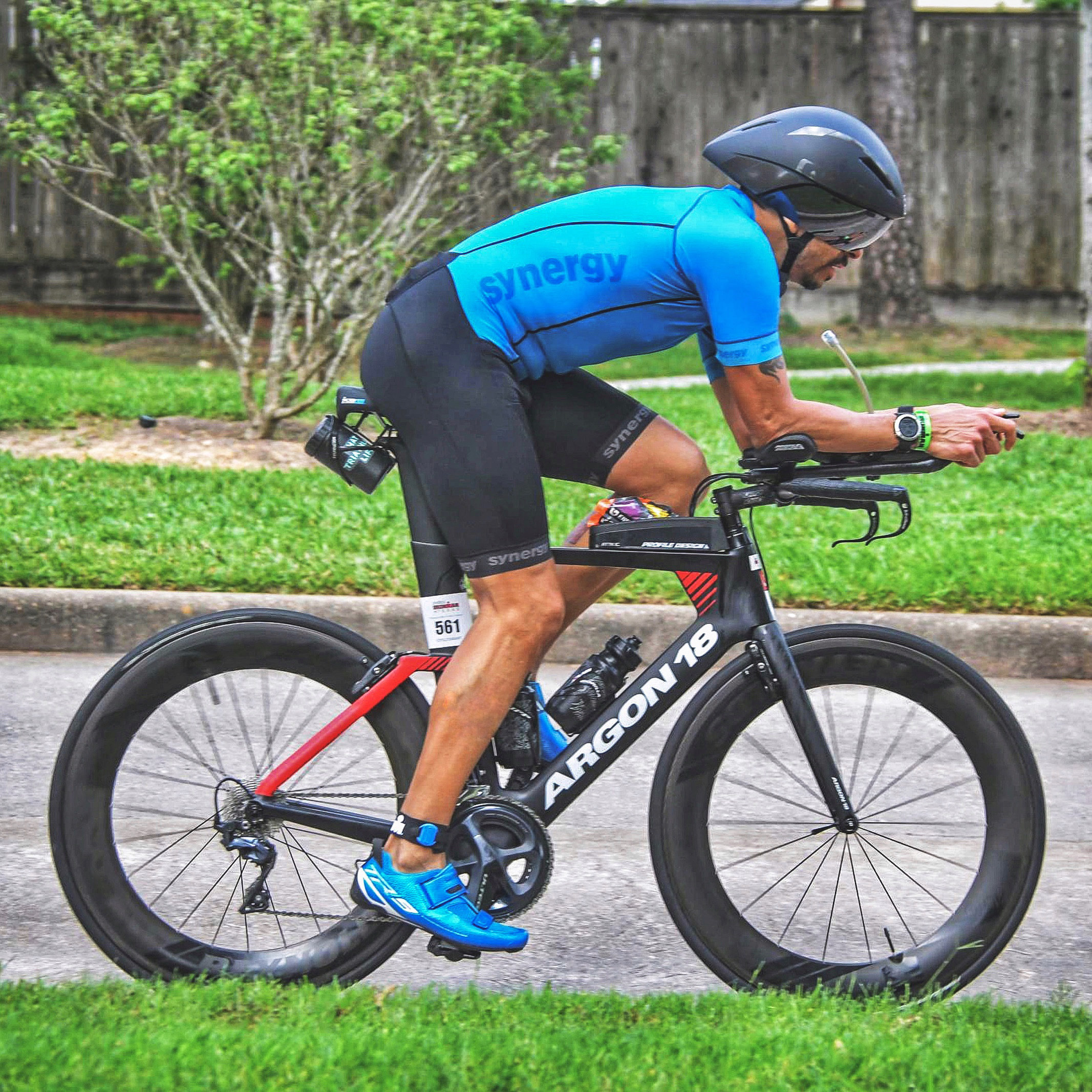 During the accident, Paul sustained a clavicle fracture, a break in the collarbone. "Normally, this injury would end his hopes of competing so soon afterward," explains James M. Gregory, M.D., Associate Professor in the Department of Orthopedic Surgery at McGovern Medical School at UTHealth Houston, "but I was able to fix his clavicle using a newer plating technique to let him get back more quickly."
Less than six weeks after surgery, Paul not only competed in the IRONMAN, he completed it in under 13 hours, not much more than his previous times. IRONMAN athletes take on a 2.4-mile swim, a 112-mile bike ride and a 26.2-mile run.
Paul, 47, was training in Houston's Memorial Park when the accident occurred. "When I fell, I landed on my shoulder," Paul says. "I had never broken a bone before, but I knew immediately it was serious."
The clavicle is the bone that connects the arm to the body and a clavicle fracture is fairly common.
Paul's wife, Mikka Godlevsky, is a social worker at Memorial Hermann. The husband of one of her colleagues recommended Dr. Gregory. "I researched Dr. Gregory's experience and he was my first choice," says Paul.
Dr. Gregory specializes in shoulder and elbow surgery. "Using two smaller plates to fix his collarbone instead of one large plate is a relatively new solution. This dual plate technique provides better strength, and it was an excellent option for Paul," says Dr. Gregory. "He was committed to doing everything he could to heal properly and quickly and the fact he competed in the IRONMAN after six weeks is due to his hard work and determination."
The accident was on March 15, 2022. Paul had an appointment with Dr. Gregory on March 17, 2022, and two days later Dr. Gregory performed the surgery. After working hard on a successful recovery, Paul competed in the IRONMAN on April 23, 2022.
"I followed all of Dr. Gregory's initial instructions, including wearing a sling all the time," recalls Paul. "After a week I could take short walks, then jog in place." Paul says key to his successful recovery were getting good rest and eating as clean as possible.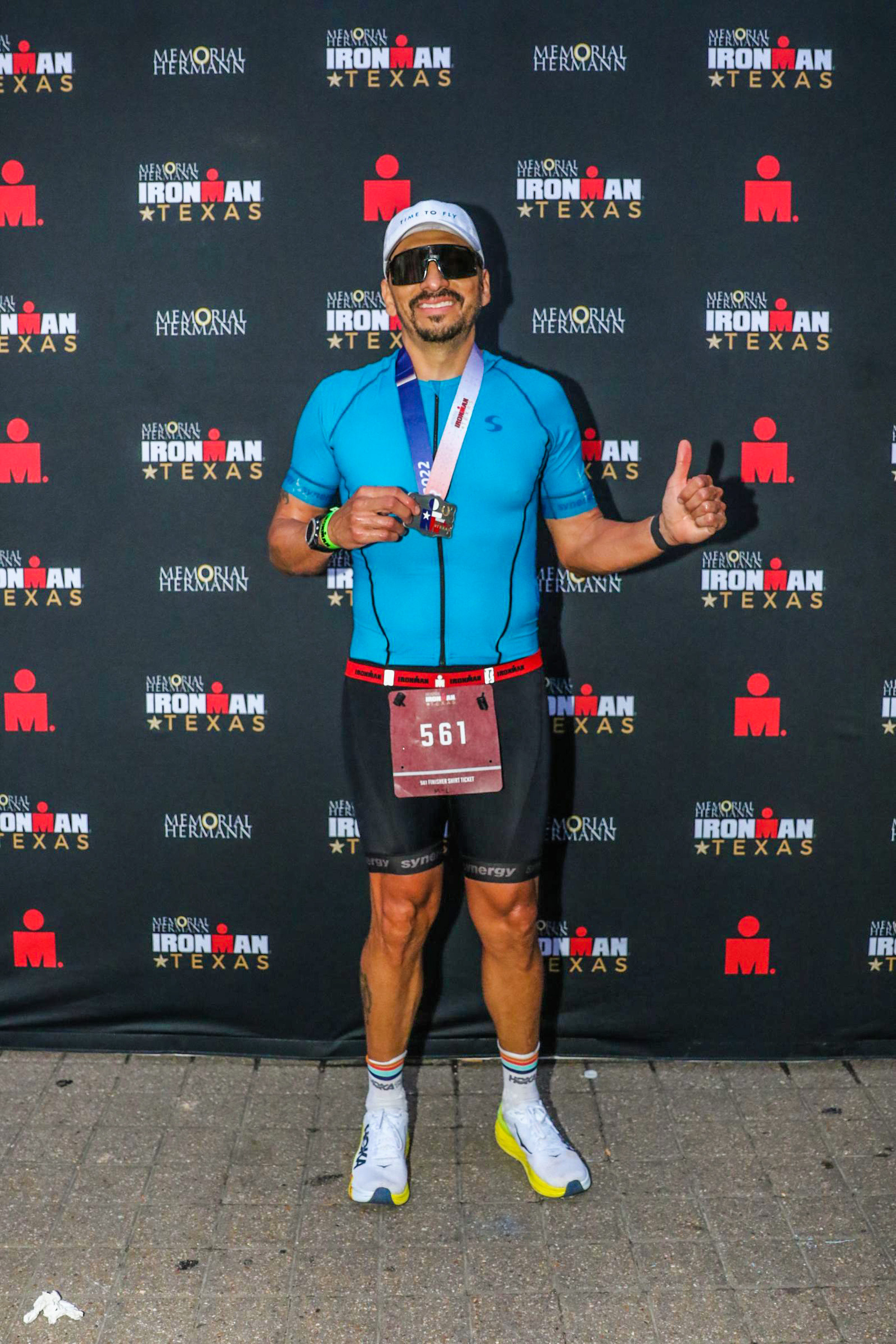 Throughout the next several weeks, Paul's range of motion improved, he stopped wearing the sling and he started leg training. "I was very conservative because I did not want to risk injury. I started swimming again but continued to follow Dr. Gregory's instructions."
Paul still didn't think there was enough time to compete in the IRONMAN.
Ready for IRONMAN
When Paul realized how good he felt, he asked Dr. Gregory if he would clear him for the race. "I was thrilled when he gave me the ok," remembers Paul.
Because this was Paul's third IRONMAN, he knew the effort it took to finish. "I did not have high expectations," he admits. "I just wanted to finish."
Paul didn't have issues during the IRONMAN, even during the swim portion. "Riding the bike for 112 miles in those conditions was tough," he explains, "but I fought through it. Of course, it was tiring but I had no pain in my shoulder at any time."
He was very pleased to complete it under 13 hours.
Follow your doctor's advice
Paul offers advice for others who suffer an injury. "Be patient during recovery," Paul says "I fought cabin fever and was impatient to do things. I knew it was too soon and I needed to follow Dr. Gregory's advice."
Paul emphasizes the importance of having confidence in the surgeon's abilities. "I researched Dr. Gregory in advance and after meeting him, my confidence was even higher."
Paul's support team, especially his wife, was invaluable. "She helped me with basic things like helping me put on a shirt."
Having the accident was a tough mental challenge, as well as physical. "I didn't want to think about not being able to compete," he says. "I blocked out negative thinking and focused on what I could do in that moment and that meant following Dr. Gregory's instructions. I trusted I would heal, and I did."
More competitions ahead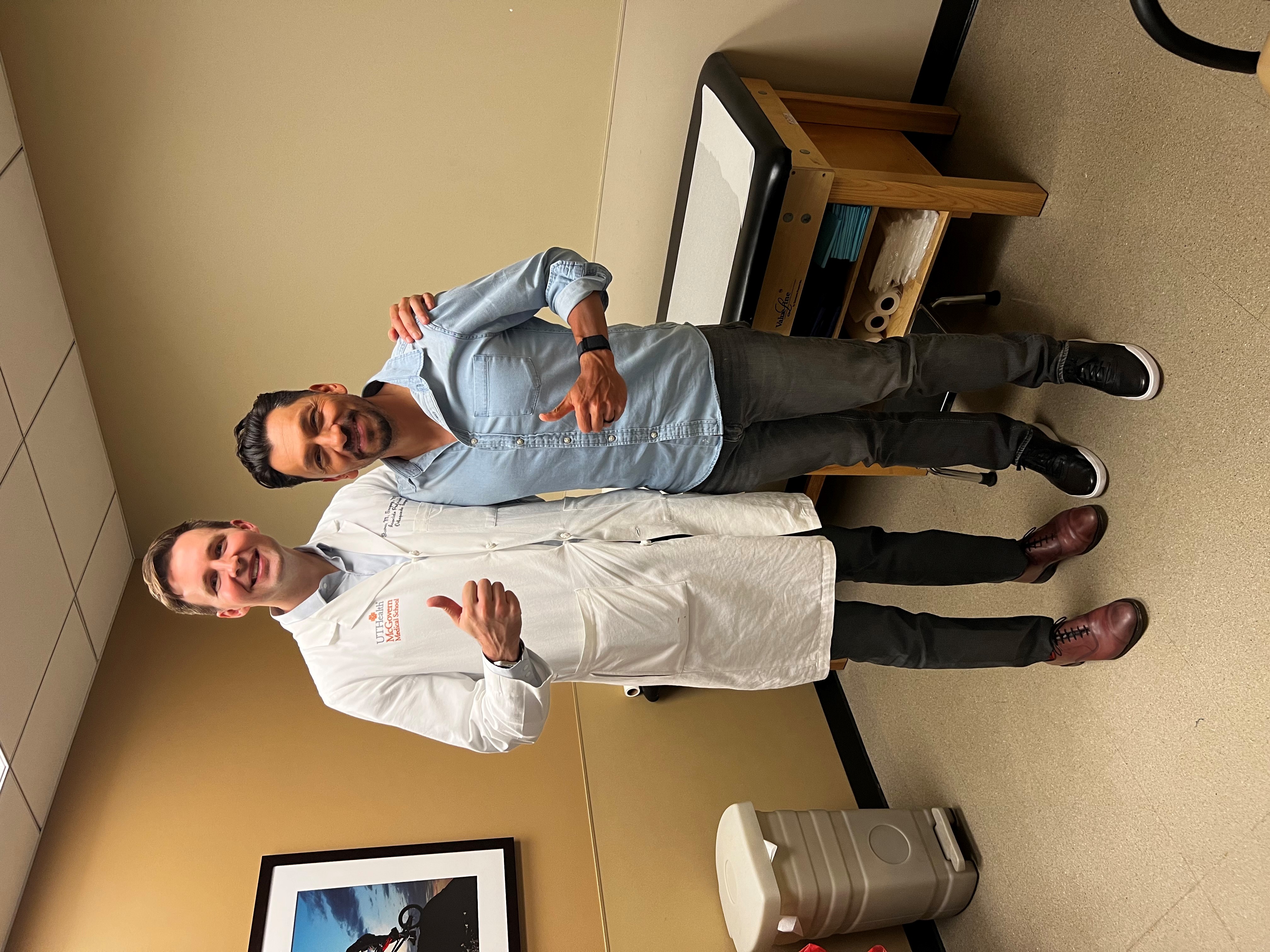 Paul is training for a 100-mile ultramarathon in the Arizona desert in October 2022. "It's a big challenge, but it will be fun," he says. "My goal is to finish within 24 hours." He finished his last 100-mile run in 26 hours.
His advice for others who want to experience endurance competition? "Try it," he says. "You can absolutely do it. There was a time I couldn't swim 20 yards, but I just kept pushing. Give it your best and you will see results."
"I was so grateful to Dr. Gregory," says Paul. "He will be my doctor forever."
Sounds like the combination of Dr. Gregory's expertise and Paul's grit got him over the finish line.
---