Orthopaedic Sports Medicine and Shoulder Fellowship
The McGovern School of Medicine, a part of The University of Texas Health Science Center at Houston Orthopaedic Sports Medicine and Shoulder Fellowship is a one year ACGME accredited post-graduate sports medicine fellowship. This is a multidisciplinary fellowship that interacts closely with other medical specialties including athletic training, physical therapy, sports concussion, and basic and clinical science research. This year's class will consist of four fellows whose education will be overseen by 5 full-time faculty and 9 additional faculty. Dr. Christopher Harner is the Fellowship Program Director.
This fellowship offers in-depth experience in Orthopaedic Sports Medicine and is intended to provide the fellow with the skills and knowledge to develop into an excellent physician-surgeon. There is a high volume of patients, including athletes from all levels of competition that require diagnostic, surgical, and non-surgical treatment. The philosophy of the program is to develop and promote Orthopaedic Sports Medicine through patient care, education, and research.
The Sports Medicine fellowship is an extremely active clinical fellowship with exposure to ACL reconstructions, Meniscal Transplants, Osteochondrial Transplants, PCL Reconstructions, Multi-ligament Reconstructions, UCL Reconstructions, Rotator Cuff Repairs, Labral Repairs, Total Shoulder, Arthroplasty, Hip Preservation, Hip Arthroscopy, Hip Labral Repairs, and Hip Injections.
Our fellows will rotate 2 days in clinic, 2 ½ days in surgery, and half a day is set aside for research and
administrative responsibilities. Our fellowship provides an extensive orthopedic education and operative experience. Sports surgical procedures of the knee, shoulder, and hip are the primary focus. The fellows will gain extensive exposure to routine as well as complex primary and revision cases.
In 2015, the fellows performed over 2,200 surgical procedures and 13,500 clinic visits.
We believe that in order to develop into successful sports medicine physician surgeons, our fellows must understand the importance of developing a system based approach to their education.
Under the direction of Dr. Lowe, the Sports Medicine Fellowship program has built a world class faculty. There are international and national experts in all fields of orthopedic surgery. More importantly, the program prides itself in assuring that its faculty are trained to be the best educators possible.
About the Orthopaedic Sports Medicine and Shoulder Fellowship
The didactic and clinical education curriculum for the fellowship is based on the AAOSM Orthopaedic Sports Medicine and Shoulder Curriculum. On a daily basis, our fellows will work closely with key medical professionals including primary care physicians, radiologists, physician assistants, nurse practitioners, athletic trainers, and physical therapists. In addition to one-on-one mentorship, there are weekly sports medicine conferences, depart-mental grand rounds, visiting professors, and morbidity and mortality conferences. The fellows will also participate in a Journal Club, psychomotor skills laboratories, and sports medicine research meetings every six weeks. Performance evaluations will be based on the ACGME six core competencies after each rotation and biannual milestones evaluations. Fellows case presentations will be evaluated based on the ABOS oral exam scoring rubric which includes data gathering, diagnosis and interpretive skills, treatment plan, technical skill, outcomes, and applied knowledge. The educational documentation is overseen by the Program Evaluation Committee (PEC) and the Clinical Competency Committee (CCC). The fellows also attend our departmental annual Edward T. Smith Lectureship – for more information on coming lectureship.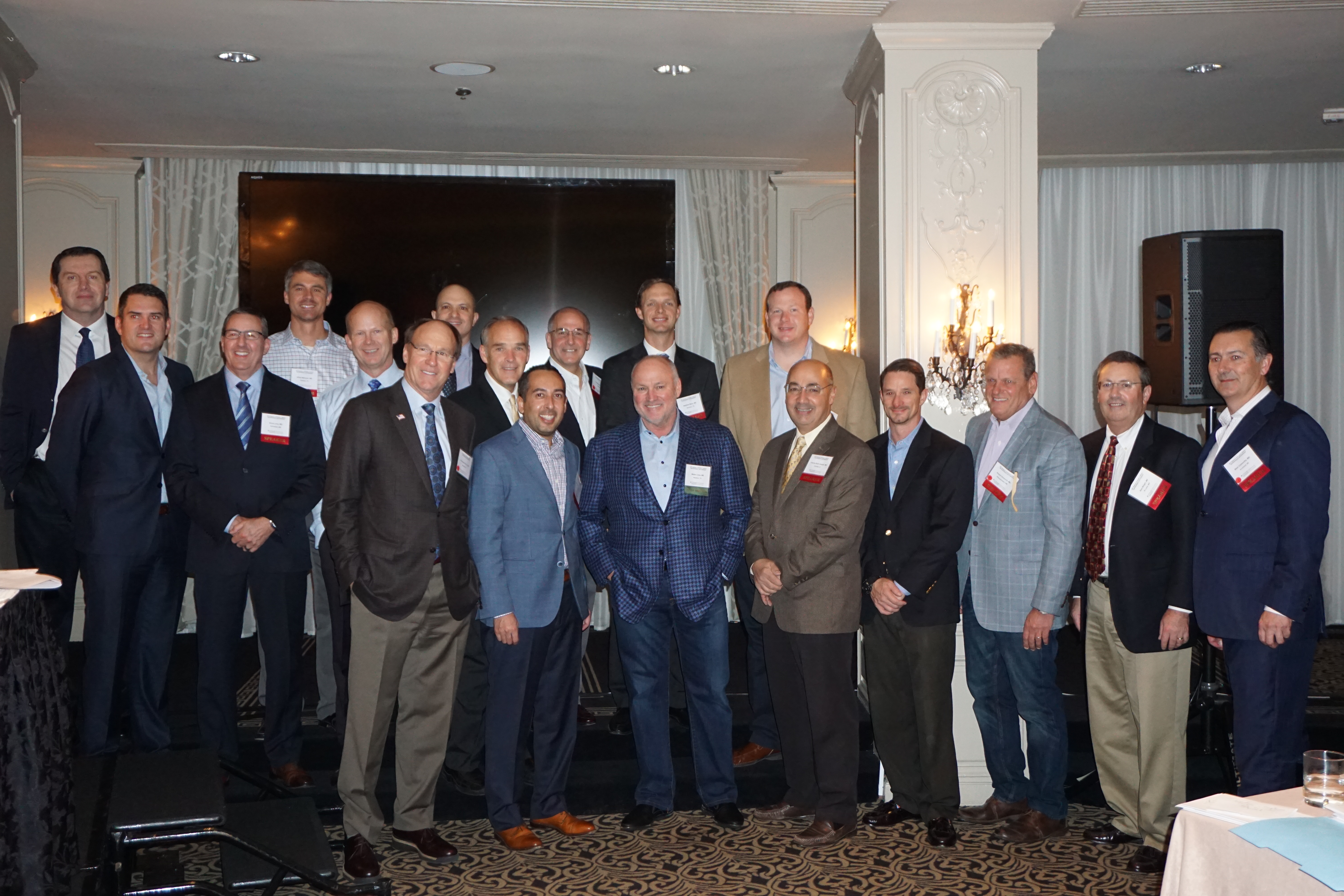 Team Coverage
The highlight for our fellows has been the extensive exposure to team coverage. Fellows will be responsible for the treatment of athletes from the University of Houston and several high school teams. Such care involves preseason evaluation of athletes, the on-field management of emergent and non-emergent injuries, and the organization skills necessary to function as a sports medicine physician for multiple athletic teams.
NFL Houston Texans
NBA Houston Rockets
University of Houston
Houston Baptist University
High School Football Teams
The fellows' team physician responsibilities include (but are not limited to) preseason evaluation of athletes, on-field management of emergent and non-emergent injuries, and the development of leadership skills necessary to be a successful team physician.
Orthopaedic Sports Medicine and Shoulder Fellowship Research
Research, both clinical and basic science, is a crucial part of the fellows' education. It is expected that each fellow be involved with at least 1 basic science or clinical project. They will team with our outstanding clinical and basic science research faculty to design, implement, and complete their project during the fellowship year.
Current Clinical Projects:
Multi-Centered Multi-Ligament Knee Injury (MLKI) Study (This will be the University of Texas experience over the last 5-7 years).
Predictors for Release to Activities of Daily Living & Sports Following ACL Reconstruction:
Return to Play at 1 Year.
Effectiveness of Blood Flow Restriction Therapy in Post-Operative Rehabilitation: A Prospective Randomized Clinical Trial.
Clinical Comparison of Femoral Nerve versus Adductor Canal Block Following Anterior Cruciate Ligament Reconstruction: A Prospective, Randomized Clinical Study.
Current Basic Science Projects:
Autologous Fibrin Clot: Is it Effective for Delivering Stem Cells?
Can We Improve Meniscal Healing In The Avascaular Zone? Fibrin Clot Augmentation with Stem Cells and Antifibrotic Drugs
MRI UTE-T2 mapping of ACL grafts: Can we predict timing of graft maturation?