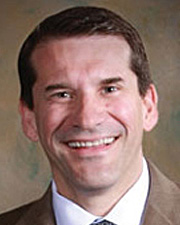 Professor, Vice Chair for Outreach, Pathology & Laboratory Medicine
Biography
Dr. Gustavo Ayala, Director of the UT*Path Urologic Pathology Division, is a highly experienced nationally and internationally recognized urologic pathologist. After training at the National Cancer Institute in Paraguay, Dr. Ayala completed his residency at Georgetown University and a fellowship at Yale University School of Medicine. After 3 years at the Hahnemann Hospital in Philadelphia he joined the faculty at Baylor College of Medicine as an Assistant Professor. In a short period of time, he rose through the ranks to become a tenured Professor of Pathology and Scott Department of Urology. While at Baylor, he was awarder the R. Clarence and Irene H. Fulbright Endowed Chair, which he held until he left BCM late in 2011. He has been a guest lecturer in the most prestigious universities and in over fourteen countries.
Dr. Ayala has a very active basic science, clinical and translational research for which he received uninterrupted funding from the National Cancer Institute, The Prostate Cancer Foundation, the Department of Defense and other foundation and industry grants. Dr. Ayala is a recognized leader in urologic cancer research and an innovator in the field. He has published more than 120 scholarly manuscripts. His prostate cancer biomarkers development effort, funded by the National Cancer Institute, has derived into new models of prediction for prostate cancer based on the interaction between cancer and host.
His body of research has resulted in two ongoing human clinical trials, for which he is the principal investigator. The first is a prospective prostate cancer biomarker trial and the second a first in human neoadjuvant Botox prostate cancer clinical trial with biological endpoints. The later trial is the result of Dr. Ayala's studies in the role of interactions between nerves and cancer, where he is considered the leading authority in the field.
He is a member of several professional organizations including the College of American Pathologists, the Arthur Purdy Stout Society, the International Urologic Pathology Society and the Texas Society of Pathology, where he serves as a board member. He served as a reviewer for many pathology, and oncology journals, and served on national and international grant review committees and expert panels. Dr. Ayala's work has been highlighted in the journal Nature.
Dr. Ayala joined the Faculty of the Department of Pathology & Laboratory Medicine of the McGovern Medical School at UTHealth in October 2011. His expertise also includes immunohistochemistry and biomarker analysis, and he has special interest in prostate, bladder and penile cancers.
Areas of Interests
Clinical Interests
Urologic Pathology, Prostate Cancer, Bladder Cancer, Penile Cancer, Human Neoadjuvant Botox Prostate Cancer Clinical Trial, Immunohistochemistry, Biomarker Analysis
Publications