Medical Students
Overview
Student electives provide exposure to pathology via rotations through various pathology specialties in addition to hands-on and didactic educational experiences. Students who are considering careers in pathology are strongly encouraged to enroll in electives prior to residency application. Pathology electives are also beneficial for students pursuing other career paths, including surgery, Ob-gyn, internal medicine, and pediatrics.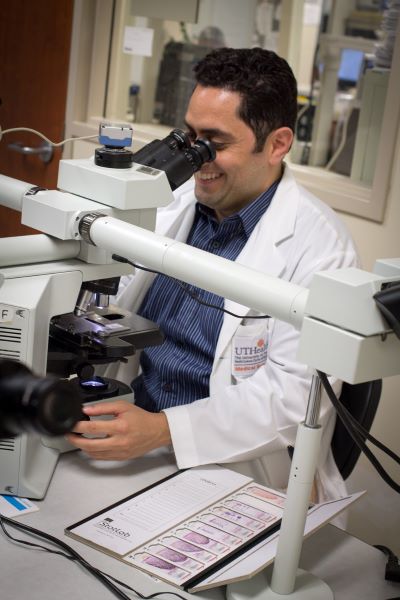 Third Year Student Elective
MS3 Elective PATH-3030: This three week elective introduces students to anatomic and clinical pathology. Students rotate in surgical pathology, cytology, blood bank, and hematopathology, in addition to other core pathology areas. Dr. Amanda Tchakarov is the course director.
Fourth Year Student Electives
(ANATOMIC) PATH-4001: A four week long elective encompassing surgical pathology along with cytopathology. Additionally students are given the option to participate in the autopsy service. Dr. Amanda Tchakarov is the course director.
(CLINICAL) PATH-4007: A four week elective in clinical pathology. Students are introduced to hematopathology, microbiology, chemistry, and immunology, as well as transfusion medicine. Dr. Hlaing Tint is the course director.
Visiting students are welcome, please contact Student Affairs for approval.