Donate Life Month: The Willed Body Program
---
---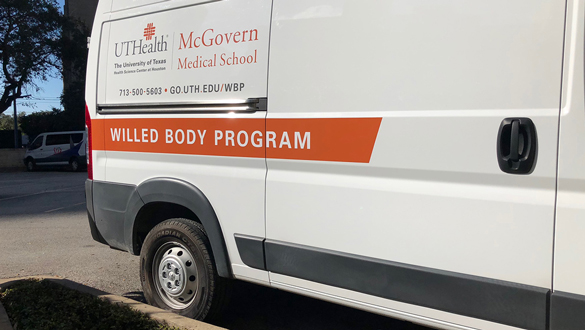 April is National Donate Life Month. This is a time to recognize the need that many patients have for replacement organs. It is also a time to express gratitude to those who chose to meet that need through the process of donation.
The Willed Body Program at McGovern Medical School currently receives nearly 300 donations per year. That is sufficient to meet the needs of medical student education, but the Willed Body Program also supports other programs in the Houston area.
To learn more about whole body donation, visit the Willed Body Program site.
---