About The Front Office
The Research and Academic Support Staff from the Department of Neurobiology and Anatomy is comprised of individuals who support the faculty, as well as perform many of the administrative and academic functions of the Department.
---
Soraya Thompson
Senior Executive Assistant
Phone: (713) 500-5601
Email: Soraya.Thompson@uth.tmc.edu
Mrs. Thompson provides administrative support to the Chair of Neurobiology and Anatomy.  She assists with correspondence, reports, calendar management, travel arrangements, expense reimbursements, annual and six-year faculty reviews, award nominations, promotions, recruitment, research retreats, departmental social events, and special projects.
---
Sharon Gordon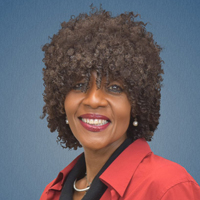 Administrative Coordinator – Faculty Assistance
Phone: (713) 500-5604
Email: Sharon.Gordon@uth.tmc.edu
Ms. Gordon provides administrative support for the Department of Neurobiology and Anatomy.  Her duties are administrative and project-oriented and she supports the financial office with order purchases and processing.  Ms. Gordon also coordinates the Seminar Series and Colloquia speaker visits and schedules.