Our Patients Look Like This: Kevin McDonald A Christmas Miracle
---
---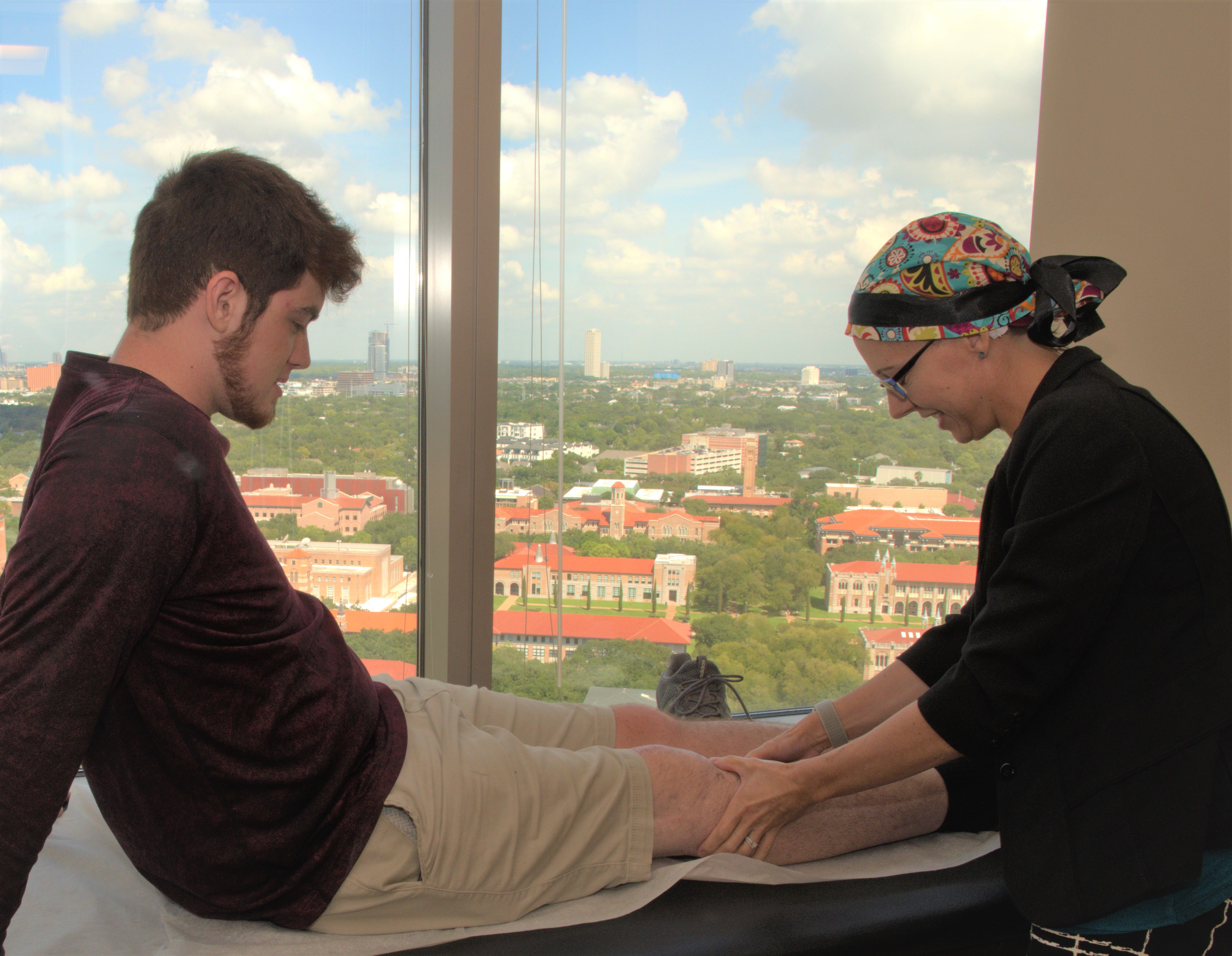 "When I was 11," says Kevin McDonald, "my world turned upside down after I scraped my right thigh and knee. A week later, my knee became swollen and I went to Children's Memorial Hermann Hospital ER where my knee was drained."
Several weeks later, Kevin's right leg snapped, resulting in a return trip to the ER.
Dr. Lindsay Crawford, UT orthopedic surgeon, treated him for a fracture of his right femur. "I was suspicious because the bone snapped without any trauma," she recalls.
The ultimate diagnosis was Gorham-Stout or Lymphangiomatosis of the bone (vanishing bone disease).  This may occur in one in a million cases.
"Our goal was to have his femur strong enough for surgery and ultimately straighten and lengthen his leg," she says.  "When Dr. Ernest "Chappie" Conrad, a renowned orthopedic oncology surgeon, joined our department, I knew his specialty was what Kevin needed."
At that point, Kevin's right leg was misshapen, weak and four inches shorter than his left.  His right leg had stopped growing due to the disease, while his left leg grew normally.  The difference in leg lengths was due to the tumor and the crookedness of his femur.
"When Dr. Conrad greeted us the morning of Kevin's surgery," remembers Kevin's Mom, Angela, "he showed me the t-shirt he wore under his surgical scrubs.  It said: Trust me, I've done this before.  I was a bucket of nerves and his shirt put a smile on my face and I knew all would be okay."
During surgery, Dr. Conrad and Dr. Crawford removed a benign tumor in Kevin's right knee.  He also made a bone graft plate to help correct the difference in leg lengths. Without this innovative surgery, Kevin may not have been able to walk again. In the summer of 2019, Kevin had a magnetic nail placed in his shin bone to complete his leg lengthening.
The McDonalds consider Dr. Conrad their Christmas Angel because he gave them their Christmas miracle: He gave Kevin back his life.
---