Phil Smith, 85-years-young marathoner, wins hearts and medals
---
---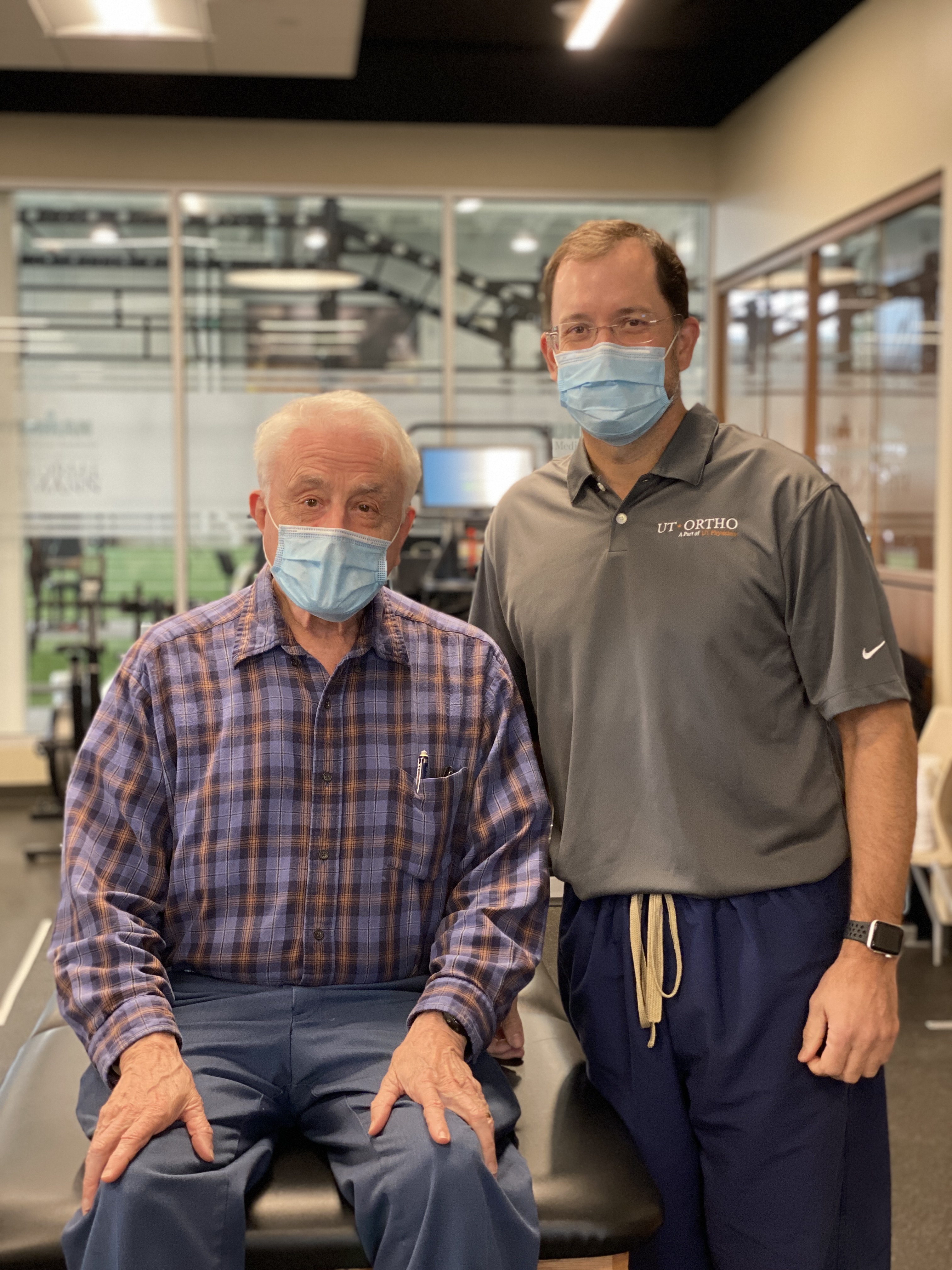 Phil Smith recently completed his 40th consecutive Houston marathon or half marathon.
This is a remarkable feat for any age, but Smith is 85-years-young and still laces up at the crack of dawn and hits the ground running.
He ran about 730 miles last year and calculates he has logged enough miles to run around the world once. Indeed, he can run circles around many men half his age.
This year's Houston marathon was virtual, so he ran his usual route in his neighborhood. To train for the half marathon, he ran three days a week, between 15 and 20 miles a week. He has completed 27 full marathons and 13 half marathons.
A late bloomer to marathons, Smith was inspired at age 40 during one of his routine jogs in his neighborhood. "The Olympic athlete, Mary Decker, flew by me and I thought, 'Maybe I can do that'."
His life changed when he read an article about how to run a first marathon. He adapted the recommendations and off he ran into his family's history books.
Smith admits to a few physical setbacks during the last 10 years, for example, with his knees. "But I would not be running today if I had not committed to physical therapy."
Physical therapy is a game-changer
"Like many athletes, runners have ups and downs in their training and performance," said Stephen D. Simonich, M.D., assistant professor in the Department of Orthopedic Surgery at McGovern Medical School at The University of Texas Health Science Center at Houston (UTHealth). "Physical therapy is an integral part of how runners can improve their performance and their ability to sustain the sport."
During a race in 2008, Smith felt his right knee pop. "It was the first time I came to see Dr. Simonich, a long-time family friend." Smith suffered a torn meniscus, but he got better with a commitment to physical therapy.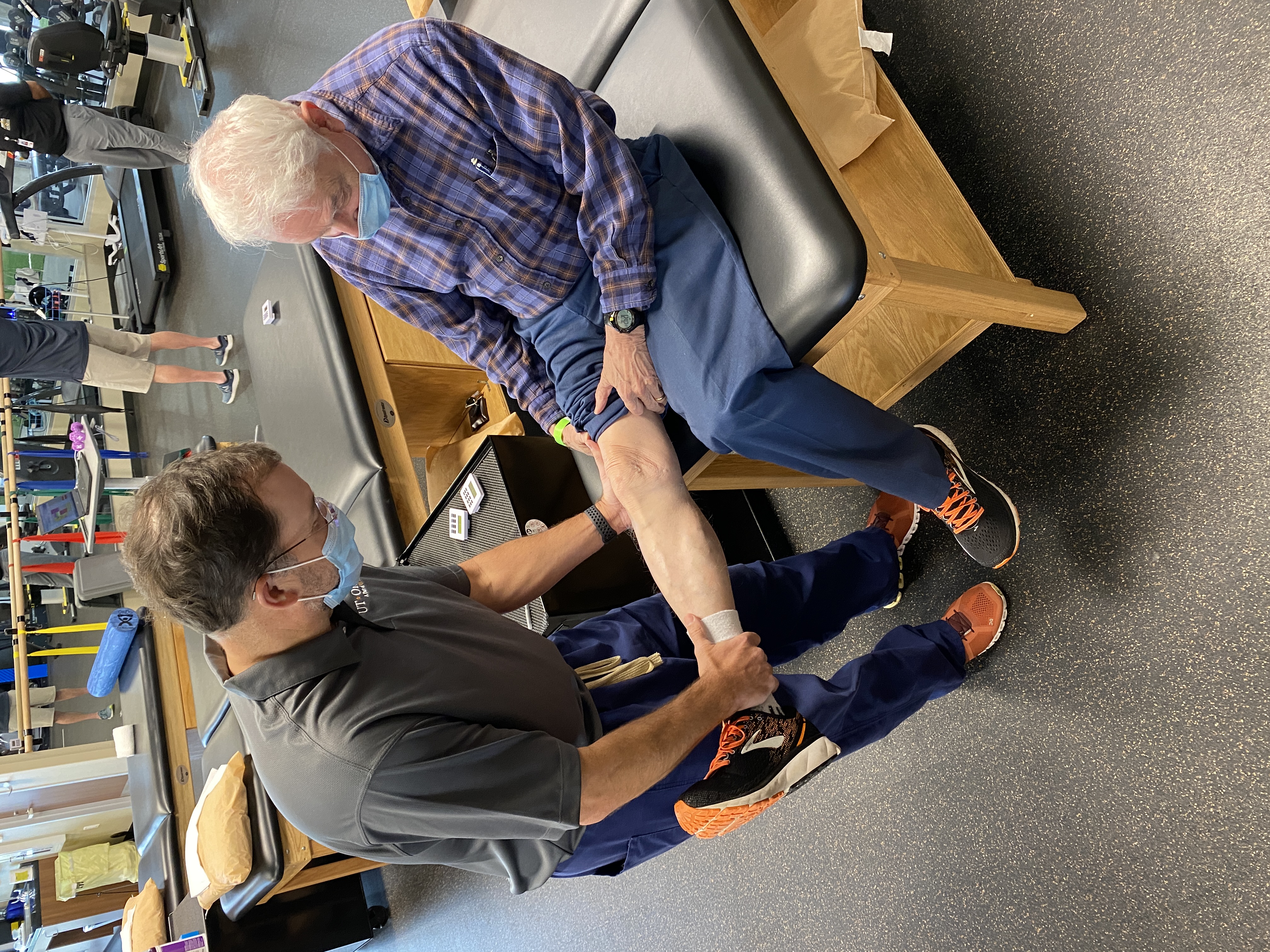 Dr. Simonich credits Smith for listening to his body and making adjustments. "Phil is a great example of someone who is still active and who after completing physical therapy, continues those exercises on his own. The results prove he is doing everything right."
Advice for any athlete
"We see stress injuries all the time," said Dr. Simonich. "There is a common misconception that an MRI will always reveal the source of a patient's pain. We have to consider the whole story, not just one test.  Sometimes, physical therapy alone will resolve the issue. We have to treat the patient, not the test."
His advice is to listen to your body. "If your body hurts and the pain is not getting better, see an orthopedic specialist," he said. "When you finish the formal physical therapy plan, find a way to include those exercises in a regular fitness routine.  Proper exercises help with any sport because they're an important part of fitness."
Dr. Simonich has advice for potential marathoners. "If you're already a runner, make adjustments regarding distances and speed while you train. For first-timers, consider finding a coach and take it gradually.
Aging is not just a number
"Being physically healthy is not just about chronological age, it's more about physiologic age," said Dr. Simonich, referring to Smith as an example.
Smith gets up at 5:20 a.m. and after stretching for 20 minutes he tackles a five-mile run before returning home and making breakfast for his wife of 58 years, Georgia.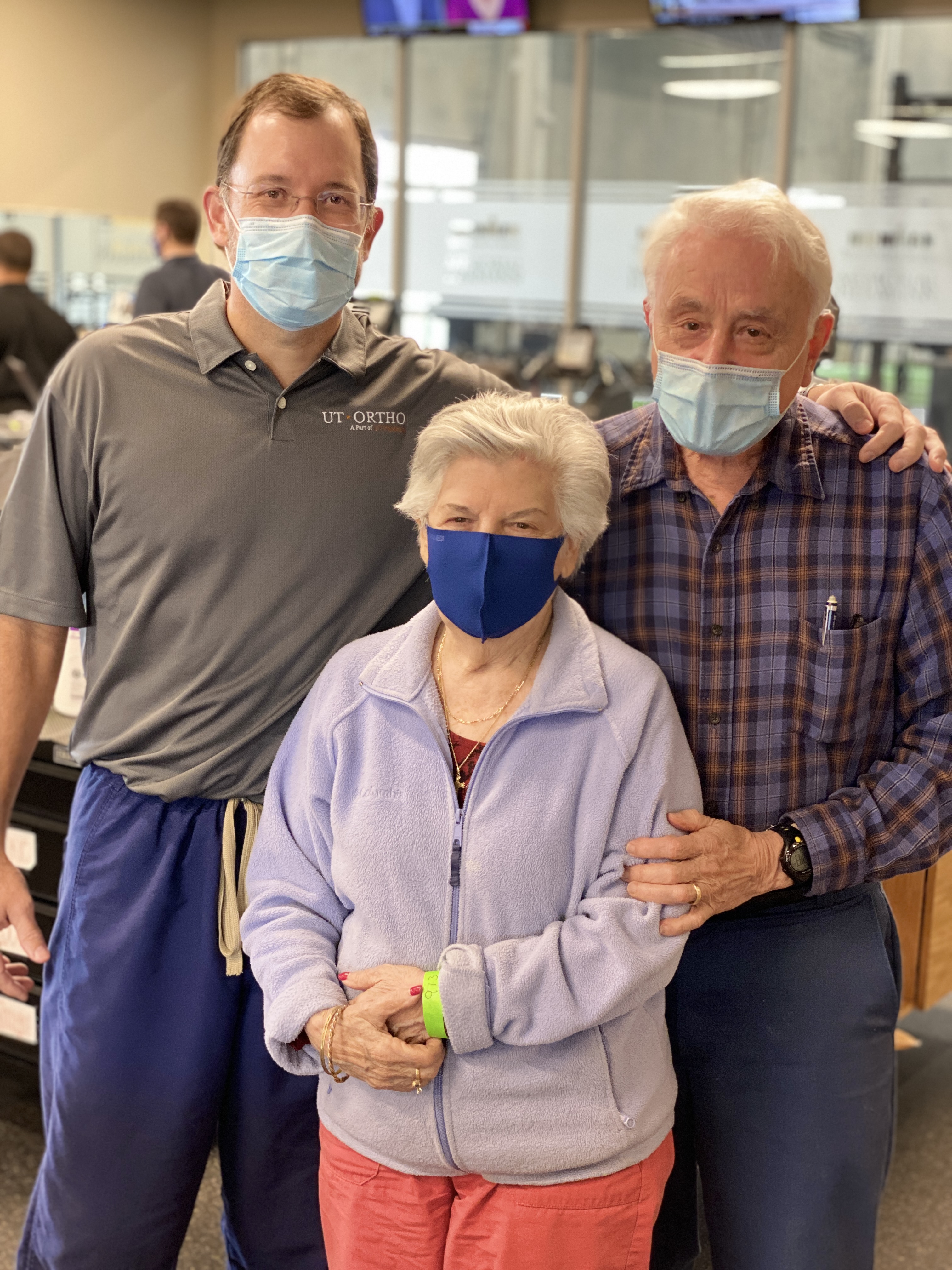 He has always been goal-oriented and sets the bar high no matter his endeavor. A retired engineer, he is still a consultant in the energy industry. "The goals you set in running apply to your approach to life," he explained.
Smith's desire was never to accumulate shiny medals, although he has earned an enviable amount. "My goal has always been to stay mentally and physical active," he said. "I used to have a goal of running marathons until age 85. Now, I'm chasing 90."
The recent half-marathon was memorable not only because it was Smith's 40th marathon and half marathon but he received special support from neighbors who ran with him, and his two of his granddaughters ran beside him the last five miles. "I can't thank them enough," he said.
No surprise that Smith is signing up for next year's Houston half-marathon.
---