About Foot and Ankle Surgery Fellowship
As you rotate with our six fellowship-trained foot and ankle surgeons you will be immersed in a learning environment designed to foster independent and successful activity in the world of foot and ankle surgery. The greater Houston area has a diverse population and foot and ankle subspecialists see a variety of pathology that requires critical analysis and clinical judgment to care for the patient effectively. You will have scholarly discussions with your Attendings in one on one settings which prompts further self directed study and education so that you may develop a true expertise in the subject matter.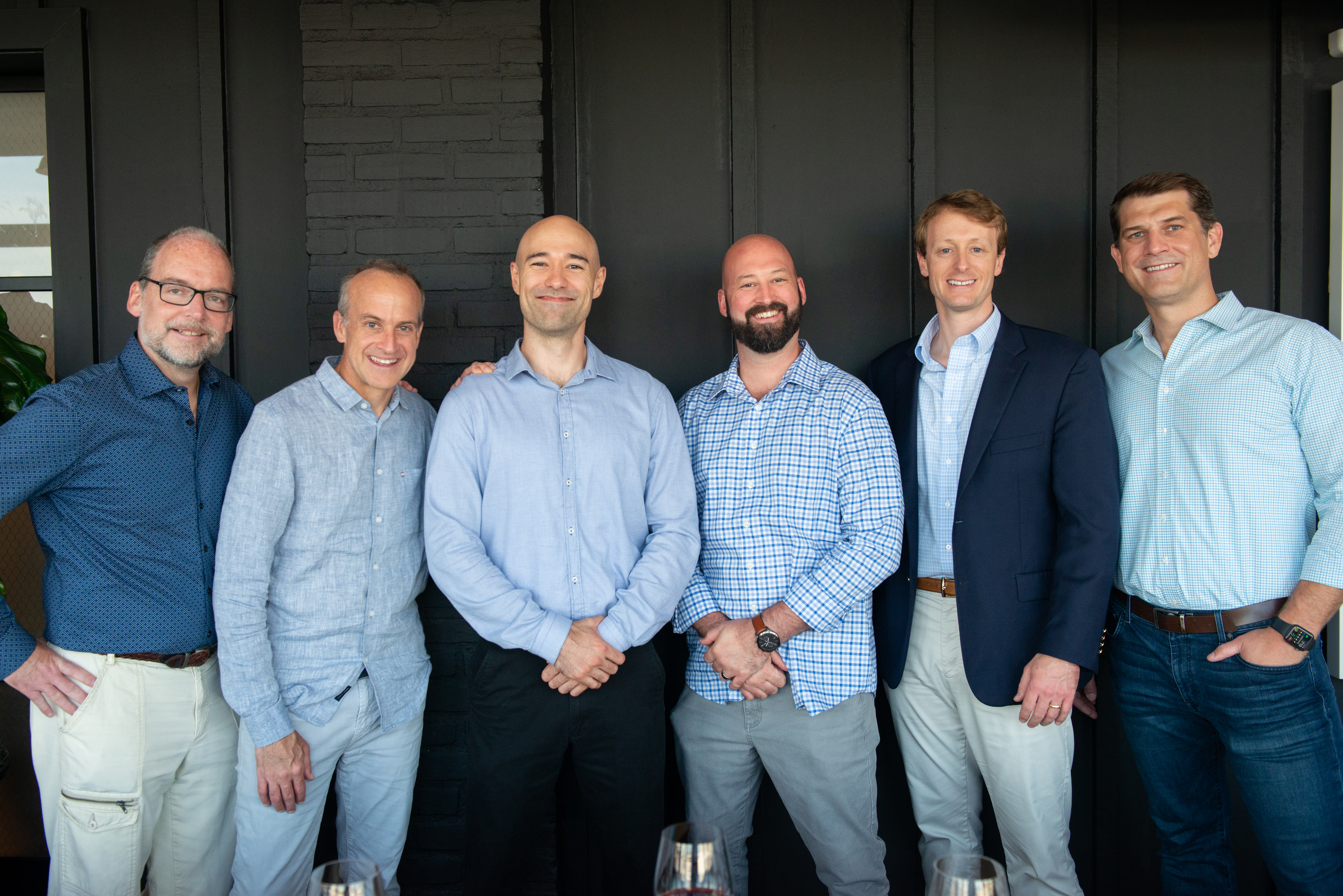 Foot & Ankle Faculty with the 2020-2021 Fellows
A monthly Journal Club is held where the fellows will have the opportunity to discuss current publications and research in the literature. Special and complex cases are brought to this meeting by Attendings for discussion amongst the group as well. The fellows will attend didactic sessions, but will also have the opportunity to teach. There will be lectures and presentations given to residents by the fellows while they rotate with Dr. McGarvey. This unique educational offering helps prepare you for academic achievement and professional presentation in the future during your career.
Anatomy & Biomechanics of Foot & Ankle
Trauma Mid-foot & Forefoot
Trauma Hind Foot
Trauma Ankle
Arthritis (mid- fore- foot)
Arthritis Hind foot
Arthritis Ankle
Soft Tissue Trauma Management
Diabetic Foot 1 Ortho Considerations
Diabetic Foot 2 Wound Care / Med Considerations
Pediatric I
Pediatric Foot 2
Foot & Ankle Examination
Bunions 1
Bunions 2
Orthotics, Prosthetics, Shoe Ware
Lesser Toes
Imaging / Radiology
Heel Pain
Nerve Problems
Tendinopathies
Acquired Flat Foot
Ankle & Subtalar Instability
Limb salvage
During your year as a fellow you will participate in scholarly research. You will choose a project or design one with an Attending and work towards publication of the data. You will be given ample time for completion of this task and our program is flush with resources to assist you in completion of your project.
You will rotate through several different hospitals including Memorial Hermann Hospital (locations include the Texas Medical Center, Memorial City, and Sugar Land), Texas Orthopaedic Hospital in the Medical Center, Methodist Hospital in the Willowbrook area, Kelsey Seybold Hospital in the Medical Center and St. Luke's Hospital in the Medical Center. There are also smaller surgical centers utilized at times by our Attendings that the fellows will have privileges at to operate. This gives a robust operative experience that compliments the technical teaching that occurs during your fellowship.
Our expectations are to train you to be able to skillfully perform the procedures required of a foot and ankle trained surgeon.  We utilize and train fellows in cutting edge procedures and technology that will prepare you for your practice. Experiences with ankle arthroplasty, frame application, arthroscopy, arthrodesis, reconstruction and use of biologics are abundant. Our fellows log more than 500 cases each per year with direct hands on participation.