Current Orthopaedic Trauma Fellows
2022-2023

Elizabeth Davis, MD
Elizabeth was born on Ft. Hood military base in Killeen, TX. She grew up in Arlington, TX where her parents still reside. She attended University of Texas Austin for her undergraduate degree. She attended McGovern Medical School in Houston, TX. She loved it so much so that she spent 5 more years there in residency at UT Houston. She completed a fellowship in Arthroplasty at Hospital for Special Surgery before returning to Houston to complete her second fellowship in Orthopedic Trauma. Elizabeth enjoys triathlons, snowboarding, hiking, cooking, and spending time with her fiancé. She's very excited about this year!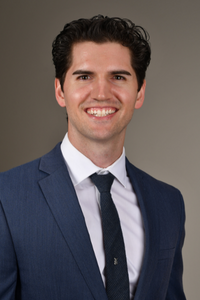 Douglas Haase, MD
Douglas was born and raised in Minnesota. He graduated magna cum laude from St. Olaf College with a Bachelor of Arts and then attended the University of Minnesota Medical School where he obtained his Doctor of Medicine and was inducted into the Alpha Omega Alpha Honor Medical Society. He completed his orthopedic surgery residency at the University of Kansas Medical Center in Kansas City, KS. His passion for orthopedic traumatology and academic medicine led him to pursue a trauma fellowship at UT Houston. Outside of his profession, he enjoys spending time with his wife and daughter as well as golfing, skiing, and anything else that allows him to be in the great outdoors.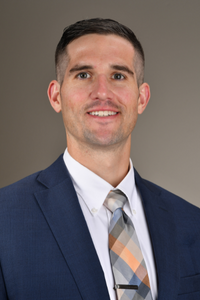 Mitchel Obey, MD
Mitch was born in Minnetonka, Minnesota and grew up in Chatfield, Minnesota. He attended Luther College in Decorah, Iowa where he played baseball and studied biology and chemistry. After graduating, he spent a year working as a research assistant at the University of Iowa in a pediatrics basic science lab. He then attended Mayo Medical School in Rochester, Minnesota for medical school. Prior to coming to UT-Houston for his orthopaedic trauma fellowship, he competed his residency at Washington University in St. Louis, Missouri. Mitch enjoys snowboarding, road biking, and a good craft brewery.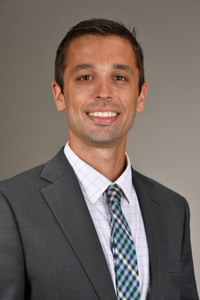 Jack Weick, MD
Jack was born and raised in Wayland, MI before heading to the University of Michigan for his undergraduate education. He then completed medical school at the University of Chicago Pritzker School of Medicine. After graduation, he returned to Ann Arbor for his residency at the University of Michigan. When not at work, Jack enjoys spending time with his wife and kids, watching college/pro football, and golf.