The Advanced Heart Failure and Transplantation Cardiology Fellowship is a one year ACGME Accredited program, which begins on July 1 and concludes on June 30. The primary goal of the training program is to provide qualified physicians with a balanced,  structured and scholarly experience in the field of Advanced Heart Failure and Transplantation Cardiology. The Advanced Heart Failure (AHF) Fellow will gain insight into the diagnosis and management of patients with advanced heart failure with an emphasis on recognizing which patients would benefit from which therapies. Patients will be seen both on the inpatient service and in the outpatient clinics. The sub-specialty trainee will be exposed to all aspects of AHF from asymptomatic patients to shock patients.
Fellows will receive training in medical management with invasive hemodynamic monitoring and tailored medical therapy; electrophysiological therapies including biventricular pacing and automatic implantable defibrillators; and surgical therapies including ventricular reduction surgery, ventricular assist devices, and cardiac transplantation. An understanding of the psychological and social impact of heart failure as chronic disease will be underscored.
Meet our current fellows:
Educators
Directors
---
Sriram Nathan, MD                                                               
Program Director
Marwan Jumean, MD
Associate Program Director
Key Faculty
---
Biswajit Kar, MD  
Professor
Sachin Kumar, MD 
Assistant Professor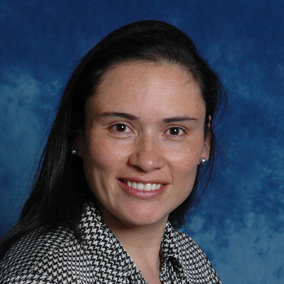 Maria Patarroyo Aponte, MD
Assistant Professor
Core Faculty
---
Carlos Manrique, MD 
Assistant Professor
Aamir Abbas, MD 
Assistant Professor
Anju Bhardwaj, MD 
Assistant Professor
Curriculum
I. Patient Care
When on the inpatient Heart Failure and Transplant Cardiology service, the cardiology fellow will hold primary responsibility for care of all patients on the service as well as those patients on whom the service is consulted by cardiac surgery and other services in the hospital. While at times there will be a resident or nurse practitioner on the service as well, allowing the fellow to work in a supervisory manner, at other times patients will be cared for primarily by the fellow under the supervision of the attending physician. The fellow will participate in daily rounds Monday through Friday and one weekend day.
---
A. Initial Patient Evaluation (for both primary service patient and consult patients)
1. Careful history-taking and physical examination skills are essential to care of the heart failure patient. Emphasis is placed on learning how to take an accurate heart failure history and how to perform a bedside
physical examination for determination of volume status and perfusion.
2. Generation of written or dictated history and physical and impression with treatment plan.
3. Interaction with the attending Heart Failure/Transplant Cardiologist for refinement of history and physical and discussion of evaluation and treatment plan.
4. Review of diagnostic studies patient has had (echocardiogram, coronary angiography, stress tests) with the attending Heart Failure/Transplant Cardiologist.
5. Interaction/discussion of patient with appropriate consultants.
B. Subsequent Patient Follow Up (daily rounds)
1. Daily rounds (including bedside discussion, patient examination) with Heart Failure/Transplant Cardiologist, nurse practitioner, social worker.
2. Ordering of pertinent tests and therapies.
3. Interactions with consultants and other members of the healthcare team as care evolves.
4. Interaction with all members of the multidisciplinary team to address barriers to compliance and optimize all aspects of care.
5. Participation in discussion with the patient and family and discharge
planning.
C. Procedural Skills
1. The fellow will learn how to assess volume status and perfusion at the bedside in cardiac patients using refined physical diagnosis skills.
2. The fellow will be responsible for all invasive procedures performed on inpatients on the heart failure and transplant cardiology service, including obtaining informed consent.
3. There will be opportunity to perform multiple right heart catheterizations, primarily via the right internal jugular approach but occasionally via the left internal jugular or subclavian approach. Fellows will receive instruction in sterile technique and venous access.
4. Interpretation of hemodynamics obtained from invasive monitoring and understanding of management of the heart failure patient based on invasive hemodynamics.
5. There will be opportunity for fellow to become experienced in endomyocardial biopsy technique.
6. Familiarity with implantable cardiac devices used in the management of heart failure patients, including implanted cardiac defibrillators, resynchronization pacemakers, and ventricular assist devices. Emphasis
will be placed on appropriate patient selection for these therapies.
7. Familiarity with cardiopulmonary exercise testing, including indications, performance and interpretation of tests.
Application Process
Applications will be accepted via the Electronic Residency Application System (ERAS) beginning in June 2019 for 2020 positions. Based on preliminary review, interviews will be offered to applicants July through September. The ERAS 2019 Season begins accepting applications on June 2019 for 2020 positions.
In addition to an application submitted via ERAS, we require you to apply by filling out the application below and submitting the required documentation.
Advanced Heart Failure Fellowship Application
Candidates who wish to apply after the ERAS closing period may do so by submitting the Advanced Heart Failure application. We are currently accepting applications for candidates to start July 2019.
Please submit the following items with your completed application:
CV with photo, personal statement
ECFMG (If applicable)
USMLE steps completion
Three reference letters

One reference letter from your current program director
Two peer reference letter

Copies of Medical School Graduation Certificate
Copies of Internal Medicine Graduation Certificate
Copies of Cardiovascular Disease Graduation Certificate
Contact
Jessica Alanis
Program Coordinator
Phone: 713-486-6753
Fax: 713-486-6728
Email: Jessica.A.Alanis@uth.tmc.edu
Please visit the Office of Educational Programs to access information about the benefits, conditions & term of employment. International graduates must visit the Office of International Affairs page for information on institutional requirements. The University of Texas Health Science Center only sponsors J-1 Visas and applicants must meet the terms outlined on the Texas State Board of Medical Examiners website applicable to the Physician-in-Training permit.