Nahas 2020 Summer Reading List
---
---
An avid reader, Cesear Nahas, MD, Chief of Cardiac Surgery at Memorial Hermann Southeast and Visiting Associate Professor for Cardiothoracic & Vascular Surgery at McGovern Medical School, generously provided his input on some of his literary favorites, mostly fiction.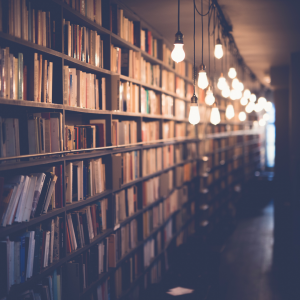 Originally from Lebanon, Dr. Nahas possesses and affinity for french authors.  "I love going to my favorite bookstore in Paris and have the libraire (French term for bookseller) recommend a few things. The ones I've read recently are not yet translated [to English], but if you want to get a flair you can read The Mersault Investigation by Kamel Daoud," he says.  He states that his ultimate favorites of all-time are The Stranger, by Albert Camus, and work by Haruki Murakami.
In addition to the below list, Nahas also suggested the local Houston organization Inprint, which supports writers and readers, "rich with workshops, readings, forums, and other kinds of literary activity," as noted on their website.  "My wife and I usually go the their readings.  You get to appreciate books differently when you hear the authors talk about their books," says Dr. Nahas.
Favorites
The Stranger, Albert Camus
The Water Dancer and Between The World and Me, Ta-Nehisi Coates
The Underground Railroad, Colson Whitehead
There There, Tommy Orange
Lincoln in the Bardo and Tenth of December, Georges Saunders
---