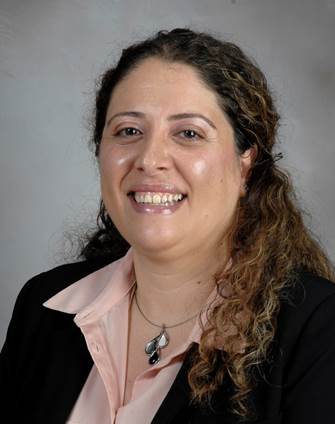 Associate Professor, Vascular Surgery
Program Director, Advanced Aortic Surgery and Structural Heart Fellowship
Vascular & Endovascular Surgery
Open and Endovascular Aortic Aneurysm Repair (Thoracic, abdominal, and thoracoabdominal)
Carotid Artery Disease (Carotid endarterectomy, angioplasty and stenting)
Peripheral Arterial Aneurysms and Disease
Venous Disease
Dialysis Access
Visceral (Abdominal) Artery Disease
Acute and Critical Limb Ischemia
Vascular & Endovascular Surgical Education and Research
Biography
Dr. Afifi, is a specialist in vascular and endovascular surgery. She graduated medical school at the Technion-Israel Institute of Technology in 2004. After completing her general surgery residency in Carmel Hospital in Haifa, she received specialty training in vascular and endovascular surgery at Carmel Hospital. Due to her interest in complex aortic diseases, she came to the US and did an additional fellowship in complex aortic surgeries at McGovern Medical School.
Upon completion of her fellowship, Dr. Afifi accepted a position as Assistant Professor of vascular surgery at McGovern Medical School, in the Department of Cardiothoracic and Vascular Surgery, and has since been promoted to Associate Professor of vascular surgery. As part of her new position, Dr. Afifi has joined recently the vascular division at Memorial Hermann Texas Medical Center.
Dr. Afifi has written book chapters and published articles on aortic diseases, aortic graft infections, thoracic aortic trauma, complications of thoracic endovascular aortic repair, and complex hybrid and redo surgical techniques
She has reviewed articles for renowned peer reviewed journals including Circulation, Journal of American College of Cardiology, and Journal of Infection and Public Health
Dr. Afifi is an active participant and organizer of the monthly Multidisciplinary Aortic Conference in collaboration with the departments of Genetics, Cardiology, Cardiothoracic and Vascular Surgery
Her current and ongoing research interests involve long-term outcomes and prospective research in acute aortic dissection, investigating optimal radiological parameters for aortic (proximal and distal) remodeling, following aortic dissection and endovascular aneurysm repair, burden of aortic disease and outcomes research in women with cardiovascular risk/disease, etc.
Board Certifications
ECFMG Certification
Vascular and Endovascular Surgery (Ministry of Health; Israel)
General Surgery (Ministry of Health; Israel)
Areas of Interest
Clinical Interests
Carotid Endarterectomy
Carotid angioplasty and stenting
Open and endovascular aortic aneurysm repair

Thoracic
Abdominal
Thoracoabdominal

Repair of all peripheral and visceral arterial aneurysms
Hemodialysis access
Treatment of peripheral arterial disease

Endovascular
Open surgical revascularization

Limb salvage (Upper and lower extremity revascularization)
Research Interests
Vascular & Endovascular Surgery, Open and Endovascular Aortic Aneurysm Repair (Thoracic, abdominal, and thoracoabdominal), Carotid Artery Disease (Carotid endarterectomy, angioplasty and stenting), Peripheral Arterial Aneurysms and Disease, Venous Disease, Dialysis Access, Visceral (Abdominal) Artery Disease, Acute and Critical Limb Ischemia, Vascular & Endovascular Surgical Education and Research
Publications
Additional Information
Memberships
American Medical Association
Society for Clinical Vascular Surgery
American Heart Association
International Society for Vascular Surgery
Honors
Award for Excellence in Teaching, Ruth and Bruce Rappaport Faculty of Medicine, Technion – Israel Institute of Technology: Haifa, Israel
Award for Excellence in Internship; Rambam Medical Center: Haifa, Israel
Dean Excellency Award: Technion – Israel Institute of Technology: Haifa, Israel