Living in Houston
Houston Fast Facts
Population
2 million Residents in Houston, 5.95 million in the Greater Houston area (www.census.gov).
County seat of Harris County, the nation's third largest county with more than 4.3 million citizens.
Sports
Basketball: Houston Rockets, two-time NBA champions.
Hockey: Houston Aeros
Soccer: Houston Dynamo, 2006 and 2007 MLS champions.
Baseball: Houston Astros, 2017 MLB champions.
Football: Houston Texans
The annual college football Texas Bowl is held at Reliant Stadium.
Theater District
One of the few U.S. cities with resident companies in theater, ballet, symphony and opera.
17-block Theater District in downtown Houston is home to 8 performing arts organizations and more than 12,000 seats.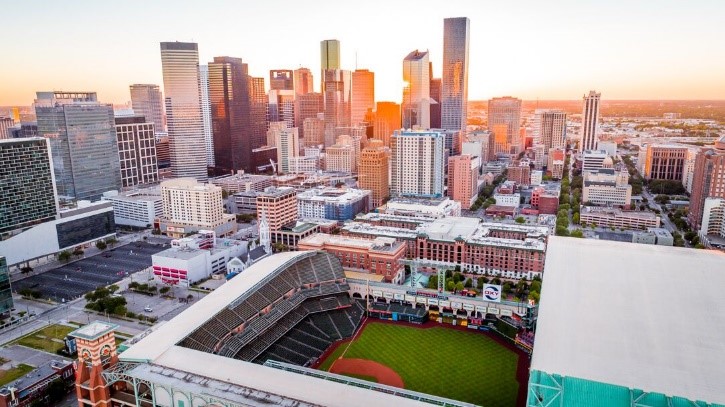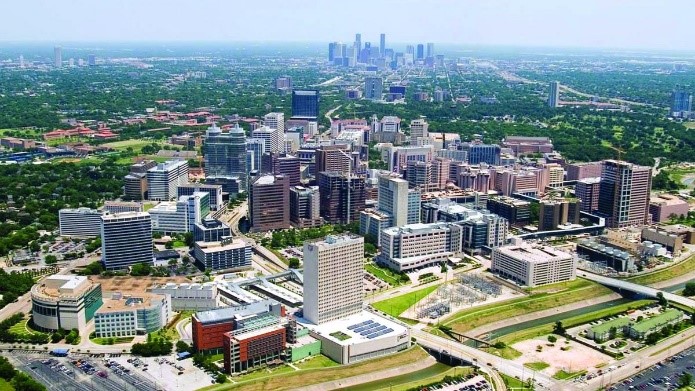 Multicultural
90 languages spoken throughout the area.
Diverse population: 50.5% Caucasian, 43.8% Hispanic, 23.7% African-American and 6% Asian.
92 countries have consular office in Houston, the third highest in the nation.
Museum District
Home to 18 institutions, including The Museum of Fine Arts, Houston, the sixth largest museum in the country, and Houston Museum of Natural Science.
Outdoors
More than 165 public and private golf courses.
Located 50 miles from the Gulf of Mexico.
Located 30 minutes from Clear Lake, a 2,000-acre destination for boating enthusiasts.
Third-largest pleasure boat basin in the U.S.
Theme Parks
Space Center Houston is the Official Visitors Center for NASA's Johnson Space Center.
Others include Splash Town water park, Moody Gardens on Galveston Island, Kemah Boardwalk and Downtown Aquarium.
Cost of Living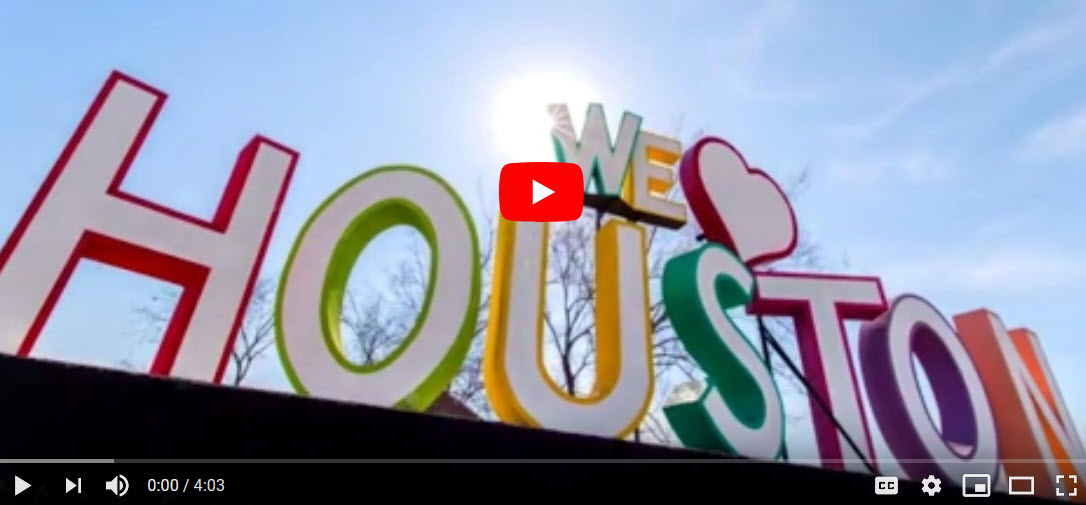 To view the full video, visit
https://www.youtube.com/watch?v=SU9l3Ksx2Ws
Houston provides the opportunities and conveniences found in large cities, but is more affordable than many small cities. Bargain housing prices and a low tax burden keep living expenses in Houston below those in most other major metropolitan areas.
The ACCRA Cost of Living Index shows that Houston's living costs for professional and managerial households in the top income quintile are 13 percent below the average for 311 urban areas nationwide and 24 percent below the average for 24 metro areas with populations of more than 2million.
The C2ER Cost of Living Index for the first quarter of 2014 shows that Houston has the third lowest cost of living among the nation's
20 most populous metropolitan areas. Houston's housing costs are 33.7 percent below the average for the 20 most populous U.S. metros, and its overall costs are 17.3 percent below the average for this group. If one excludes the five most expensive housing markets: San Francisco, New York, Los Angeles, Washington, D.C., and San Diego which tend to skew the average, Houston's housing costs are still 16.4 percent below the major metro average.
The C2ER Cost of Living Index for the first quarter of 2014 also shows that Houston's overall after-taxes living costs are 5.6 percent below the average for all 288 urban areas participating in the survey, partly due to housing costs that are 6.4 percent below the national average.
Average Cost of Living
Los Angeles- 54.7 percent above average
New York- 48 percent above average
Boston- 34.2 percent above average
Washington, D.C. – 33.6 percent above average
Miami- 16 percent above average
Denver- 4.7 percent above average
Phoenix- 0.4 percent above average
Atlanta- 3.1 percent below average
Dallas- 6.3 percent below average
Houston- 13 percent below average
Access
Two major airports: Bush Intercontinental Airport (IAH) and William P. Hobby Airport (HOU).
IAH currently ranks 5thin the US among US airports with scheduled non-stop domestic and international service (over 170 destinations).
IAH serves as the largest hub for United Airlines with more than 650 daily departures.
Nearly 40 million passengers travelled through IAH in 2013 and more than 50 million passengers traveled through IAH and HOU combined.
More than 650 daily departures occur at IAH.
IAH is the 11th busiest airport in the US for total passenger traffic.
In 2012, IAH served 8.7 million
International passengers with service to nearly 70 destinations within 32 countries.
METRORail, a 7.5-mile rail line connects downtown to the Museum District, Texas Medical Center and Reliant Park.
METRO operates more than 1,200 accessible buses.