Hospital Affiliations
The Texas Medical Center
The Texas Medical Center is virtually a city within a city. The e Texas Medical Center is comprised of 600 acres, most of which are located four miles south of Houston's central business district. Facilities include 14 hospitals with over 6,500 licensed beds, two medical schools, four schools of nursing and additional facilities for medical and health education, research, and support services such as security, parking, child care and utilities. The Texas Medical Center is also a corporate entity providing services to its member institutions. As a group, the Texas Medical Center institutions constitute the largest employer in Houston with over 73,000 employees. All of the facilities where the Pediatric Surgery Fellows train are part of the Texas Medical Center.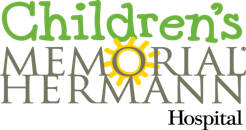 Children's Memorial Hermann Hospital/Memorial Hermann Hospital (CMHH/MHH) is the primary hospital for UT-Houston.  Children's Memorial Hermann is a 310-bed acute care, quaternary hospital with approximately 134 neonatal and 116 pediatric ICU/intensive care beds as well as 76 women's care beds. This tertiary care referral center cares for the most critically ill infants and children in the Texas Medical Center.  The hospital is a major provider of care for the indigent and last year provided $45 million of charity care.  Children's Memorial Hermann Hospital is a Level 4 NICU for neonatal patients in Houston. The Children's hospital also has a Life Flight air ambulance program, which serves over 500 children yearly.  There is a dedicated Neonatal and Pediatric Transport Team staffed with advanced NICU and PICU nursing staff.  CMHH is located within Memorial Hermann Hospital-Texas Medical Center, a 628-bed institution, and is the primary adult teaching hospital for the UT-Houston Medical School.  The MHH System also includes 11 other acute care facilities in the greater Houston area.  This provides a steady stream of neonatal patients to the Children's hospital and provides a level of stability in patient flow.
Children's Memorial Hermann Hospital – By the Numbers

MDACC is the largest cancer center in the world. It was established in 1941 as one of the first 3 National Cancer Institute (NCI) designated Comprehensive Cancer Centers. It is currently ranked as the best US cancer hospital by U.S. News and World Report.  The Children's Cancer Hospital at MDACC is the home to one of the largest multidisciplinary pediatric cancer care programs in the nation caring for more than 2,000 children a year. Because the primary focus is cancer, the CCH sees more types of cancer than any other children's hospital in Texas.  The Division of Pediatrics at the CCH serves an average of 500 new patient encounters per year, including initial diagnoses, consultations, second opinions and relapsed patients.
The Children's Cancer Hospital at MDACC