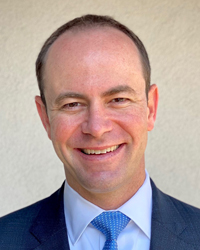 Jonah J. Stulberg, MD, PhD, MPH, FACS
Associate Professor, Department of Surgery
Biography
Dr. Stulberg is an Associate Professor of Surgery at McGovern Medical School at the University of Texas Health Sciences Center of Houston (UTHealth). With clinical training at the Case Comprehensive Hernia Center, his clinical practice specializes in recurrent and complex abdominal wall hernias and advanced minimally invasive procedures.
In addition to his clinical responsibilities, he is also the Vice Chair of Research for the Department of Surgery. Dr. Stulberg is the Principal Investigator on several federally funded research projects where he studies methods for opioid reduction in surgical prescribing and preventing drug diversion as well as techniques for training surgeons to achieve clinical excellence through models of continuous improvement.
He is committed to a personal approach to the surgical care with an emphasis on studying how to continuously improve while providing safe surgery through very small incisions. He is a nationally recognized leader of advanced robotic surgery.