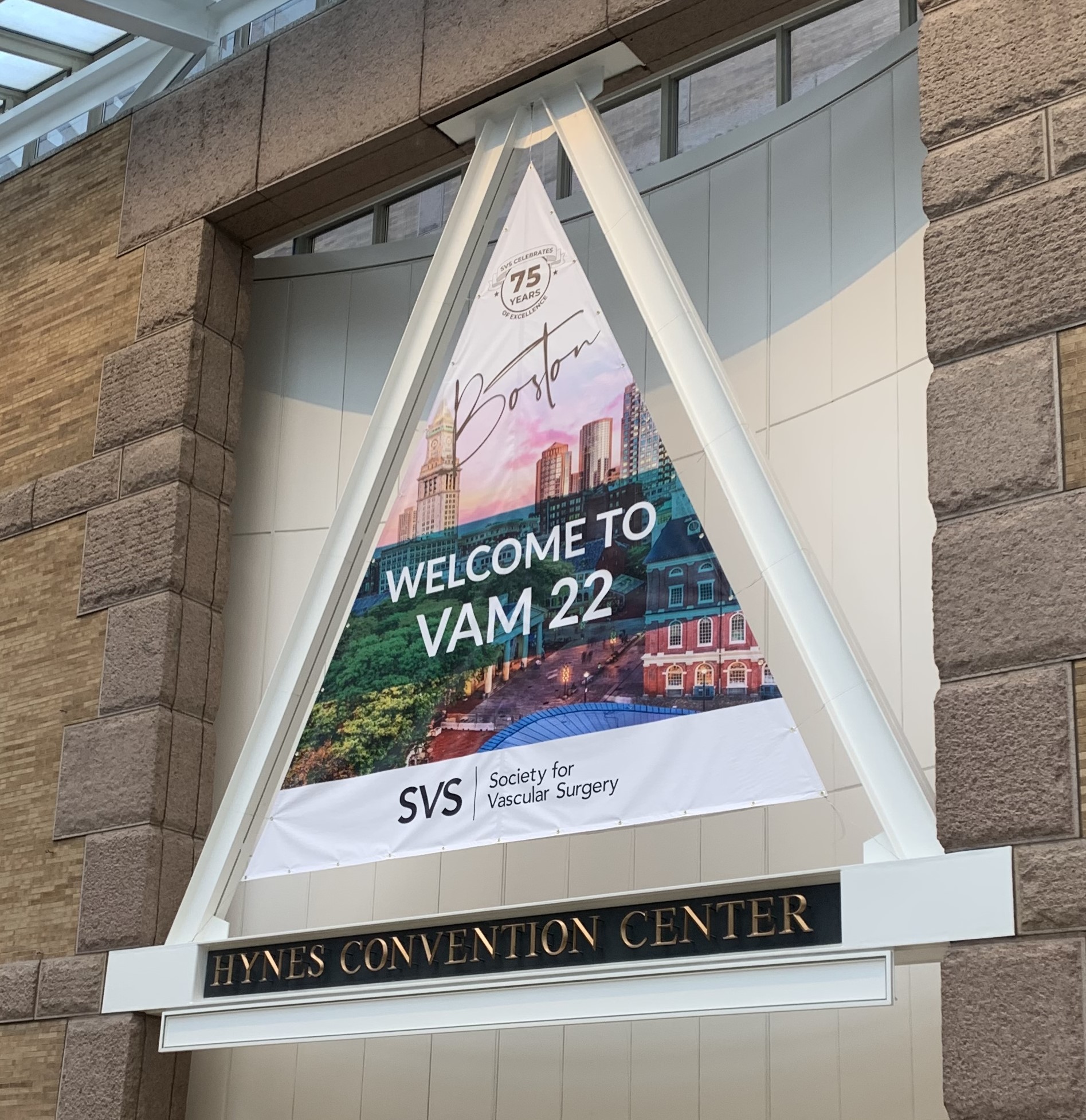 The 2022 Vascular Annual Meeting (VAM) hosted by the Society of Vascular Surgery (SVS) took place, June 15-18 at Hynes Convention Center in Boston, MA. The Department of Cardiothoracic and Vascular Surgery with McGovern Medical School at the University of Texas Health Science Center at Houston (UTHealth) and Memorial Hermann Heart and Vascular Institute at TMC attended in effort to share, present, and discuss recent findings, results, and advancements in vascular and endovascular surgery. Our Faculty, trainees, and staff were selectively chosen and accepted to present on various plenary discussions, poster competitions, and discussion sessions at this year's meeting.
Another exciting component to the McGovern's team participation at VAM, was the Medical Student Residency Fair. This is a great opportunity to promote our program to a significant number of medical students and surgical residents with an active interest in vascular surgery.
Pictures and highlights from VAM are below. A big thank you to everyone who contributed their photos and shared their experiences while attending VAM.
Our team enjoyed the opportunity to spend time with our McGovern team in Boston, as well as our colleagues and peers from across the globe. Thank you for your contribution to the ever-evolving, all-hands-on-deck approach to Vascular Surgery. We look forward to next year's VAM23 being held, June 14-17 in National Harbor.
---