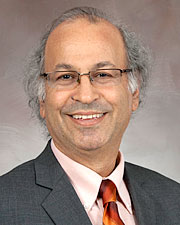 Associate Professor, Department of Family and Community Medicine
Vice Chair, Community Affairs, Department of Family & Community Medicine
Chief of Staff, Community Health Programs in Harris Health
Biography
Dr. Mohammad Zare is an Associate Professor at The University of Texas Health Science Center at Houston.  He is board certified by the American Board of Family Medicine.
Since 2012 Dr. Zare has served as the Vice-Chair for Community Affairs on behalf of the Department of Family and Community Medicine at The University of Texas Medical School at Houston where his responsibilities included working with Graduate Medical Office and Affiliated Medical Services Office for UT and BCM to ensure opportunities for medical student and resident training at six Harris Health community health centers. Total of 36 UT family medicine residents and BCM 27 family medicine, 27 Medpeds and 36 pediatric residents and approximately 90 medical students trained annually.  He also works with medical staff to ensure high quality patient care is provided, using latest models and tools available.
From 2014-2019, he also served as the Chief of Staff for Ambulatory Care Services at the Harris Health System where Dr. Zare oversaw more than one million patient visits per year delivered by 300 medical staff in 6 urgent care centers, 18 community health centers, 5 school based clinics, 11 homeless programs, dental and HIV centers. He also participated in the Affiliated Medical Services contract between UTHealth and Baylor College of Medicine. Effective April 2022, Dr. Zare is the interim Assistant Chief of Staff for Ambulatory Care Services at the Harris Health System.
Education
Medical School

Doctor of Medicine, University of Texas Medical School at Houston, Houston, TX 1994

Residency - Family Medicine

The University of Texas Medical School at Houston Houston, TX 1994 - 1997
Practice Location
Harris Health System
Baytown Health Center
1602 Garth Rd
Baytown, TX 77520
Main:  281-837-2700
Fax:  281-837-2760
Patient Appointment Number: 713-526-4243