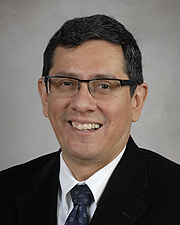 Associate Professor, Gastroenterology, Hepatology and Nutrition
Gastroenterology, Hepatology and Nutrition
Transplant Hepatology
Biography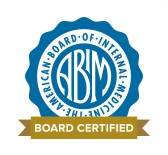 Dr. Victor Machicao earned his medical degree in 1993 from the Universidad Peruana Cayetano Heredia Medical School in Lima (Peru). He completed his Internal Medicine Residency at Cleveland Clinic Foundation, followed by both a Gastroenterology Fellowship and a Hepatology and Liver Transplantation Fellowship at Mayo Clinic, where he graduated as an Instructor in Medicine.  Upon completion of his training he became Clinical Assistant Professor of Medicine at the University of Florida in Gainesville from 2003 to 2009. He joined our Gastroenterology Division in 2009. He is currently Associate Professor of Medicine at the University of Texas Health Science Center at Houston and Medical Director of Memorial Hermann Liver Transplant Program.
Dr. Machicao is Board Certified in Gastroenterology and Hepatology and Liver Transplantation by the American Board of Internal Medicine.  Dr Machicao has been active in various national and regional gastroenterology societies.  He has been an active member since graduation of the American Association for the Study of Liver Disease (AASLD), and has served in the Executive Committee at the Texas Transplantation Society where he been Liver Councilor since 2011. Dr Machicao is also an Active Member of the United Network for Organ Sharing, serving at the Region 4 Liver Review Board.  He heads the weekly Hepatobiliary Tumor Board at Memorial Hermann Hospital and is a member of the Hepatocellular Carcinoma Interdisciplinary Research group at the Texas Medical Center.
Dr. Machicao has more than 20 publications at national and international peer-reviewed Journals and book chapters in the field of Hepatology and Liver Transplantation.  His areas of expertise include hepatocellular carcinoma, complications of cirrhosis particularly cirrhotic cardiomyopathy, and the medical management of the liver transplant recipient, with a special interest in the management of viral hepatitis after solid organ transplantation.
Dr. Machicao has been a dedicated teacher during his career, and has been the coordinator of the Inpatient Hepatology Service at Memorial Hermann Hospital/Texas Medical Center supervising the training of our Fellows, Resident and Medical Students.  He has been the recipient of both the Excellence in Teaching Award while at the University of Florida in 2008, and the Dean's Teaching Excellence Award, at the University of Texas HSC at Houston in 2011, attesting his commitment to Education.
Education
Medical Degree

Universidad Peruana Cayetano Heredia Alberto Hurtado School of Medicine, Lima, Perú

Residency

Cleveland Clinic Foundation

Fellowship

Mayo Clinic
Publications
Board Certifications
USMLE Certification
American Board of Internal Medicine
Gastroenterology Certification, American Board of Internal Medicine
Transplant Hepatology Certification, American Board of Internal Medicine