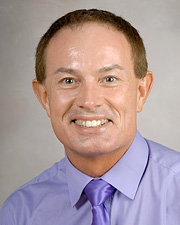 John P. Higgins, MD, MBA (Hons), MPHIL, FACC, FACP, FAHA, FACSM, FASNC, FSGC
Professor, Cardiovascular Medicine
Biography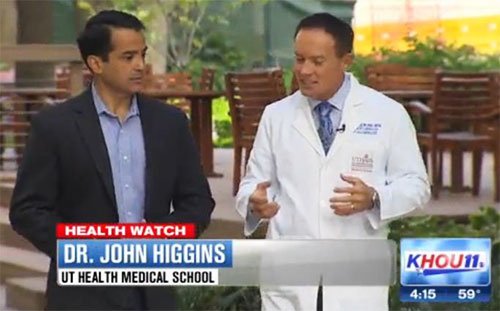 Professor of Medicine at The McGovern Medical School at The University of Texas, Senior Cardiologist at Lyndon B. Johnson General Hospital, and Director of Exercise Physiology, Memorial Hermann Institute for Sports Medicine and Human Performance, & a Sports Cardiologist with the Houston Rockets and Rice Athletics. He is a member of the Admissions Committee at McGovern Medical School.
M.D.: University of Queensland, Australia;
M.PHIL. Masters in Philosophy: University of Cambridge, England;
M.B.A.: George Washington University, Washington, DC – Honors
Cardiology Fellowship: Brigham and Women's Hospital-Harvard Medical School, Boston, Massachusetts. 
Received the prestigious annual Dean's Teaching Excellence Award 8 times. His Research: (1) Screening athletes (2) Energy drinks (3) Smartphone Apps & Activity Trackers
He has appeared 700+ times on local TV & radio including CNN & ABC World News. He is the author of 3 books, 2 book chapters, 55 manuscripts, 308 web-based publications, 3 YouTube, 16 abstracts, and the Houston Chronicle newspaper 9 times.
He is Chief Editor on a book on Apps.
He believes that "exercise is medicine": has completed 13 marathons & the 10×10 challenge (running 10 miles/day for 10 consecutive days = total 100 miles).
His favorite quote:
"Promise me you'll always remember: You're braver than you believe, and stronger than you seem, and smarter than you think." 
— Christopher Robin to Winnie the Pooh (A.A. Milne's Winnie the Pooh)
Education
Medical Degree

University of Queensland, Australia

Masters Degree

Philosophy, University of Cambridge, England

Master Business Administration

The George Washington University, Washington, DC

Residency

University of Missouri-Columbia

Fellowship

Brigham and Women's Hospital & Harvard Medical School
Publications