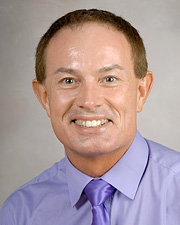 John P. Higgins, MD, MBA (Hons), MPHIL, FACC, FACP, FAHA, FACSM, FASNC, FSGC
Professor, Cardiovascular Medicine
Biography
John P. Higgins is a Professor of Medicine at The McGovern Medical School at The University of Texas Health Science Center at Houston (UTHealth), Chief of Cardiology at Lyndon B. Johnson General Hospital, and Director of Exercise Physiology, Institute for Sports Medicine and Human Performance, Memorial Hermann. He is also a Sports Cardiologist and works with the Houston Rockets and Rice Athletics.
Dr. Higgins received his medical degree from the University of Queensland, Australia. He holds a Masters in Philosophy from the University of Cambridge, England; and an M.B.A. at The George Washington University, Washington, DC graduating with Honors & Inducted into Beta Gamma Sigma, The International Honor Society, recognizing business excellence.
He completed an Internal Medicine Residency (University of Missouri-Columbia, MO), and a Cardiology Fellowship (Brigham and Women's Hospital-Harvard Medical School, Boston, MA). 
He was President of Boston Toastmasters and he enjoys public speaking. He loves to teach and has received the prestigious Dean's Teaching Excellence Award at The McGovern Medical School 7 times. He has also accompanied the 4th year medical students on their away elective to Beijing, China.
Current research includes: (1) Screening young athlete's hearts; (2) Energy drinks; (3) Smartphone Apps & Activity Trackers; (4) Ultramarathons.
He is the author of 47 manuscripts, 43 web based publications, 3 YouTube videos, 13 abstracts, and published articles in the Houston Chronicle newspaper 8 times.
He has appeared 600+ times on local TV & radio and also CNN & ABC World News. His new book, Cardiology Clinical Questions (McGraw-Hill 2016, ISBN-13: 978-1259643330) is in its 2nd Edition now, is available also as a kindle version and app, and translated into Chinese, was written specifically to assist Cardiology Fellows with diagnostic questions.
He is currently a Fellow of the: American College of Cardiology (FACC), American College of Physicians (FACP), American Heart Association (FAHA), American College of Sports Medicine (FACSM), American Society of Nuclear Cardiology (FASNC), and Society of Geriatric Cardiology (FSGC).  Dr Higgins is a Clinical Exercise Specialist® & Certified Personal Trainer® through the ACSM.
Dr Higgins loves to exercise, and he has completed the 10 x 10 challenge (running 10 miles a day for 10 consecutive days = total 100 miles), as well as 13 marathons. He believes that "exercise is medicine."
His favorite quotations are:
"To give anything less that your best is to sacrifice the gift." Steve Prefontaine
"Promise me you'll always remember: You're braver than you believe, and stronger than you seem, and smarter than you think." — Christopher Robin to Winnie the Pooh (A.A. Milne's Winnie the Pooh)
Education
Medical Degree

University of Queensland, Australia

Masters Degree

Philosophy, University of Cambridge, England

Master Business Administration

The George Washington University, Washington, DC

Residency

University of Missouri-Columbia

Fellowship

Brigham and Women's Hospital & Harvard Medical School
Publications