Dr. Danielle Garsin Honored by Women's Faculty Forum with 2020 Excellence in Research Award
---
---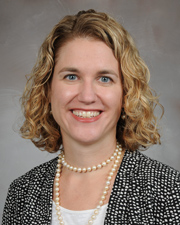 Microbiology and Molecular Genetics Professor Danielle Garsin, Ph.D. has been recognized by McGovern Medical School's Women's Faculty Forum with the 2020 Excellence in Research Award! The MMG department is proud of Dr. Garsin's achievement and honored to have such distinguished faculty.
Dr. Garsin is at heart a bacterial geneticist, and this foundation supports her interests in bacterial pathogenesis, gene regulation, and host-microbe and microbe-microbe interactions. Her studies are centered on the biology of the human bacterial pathogen, Enterococcus faecalis.
Read more about this award here.
---