MBID Retreat
The Molecular Basis of Infectious Diseases (MBID) Annual Research Retreat was instituted in 2008 and is organized by the MBID T32 Training Grant Program Directors (Dr. Theresa Koehler, Director and Dr. Michael Lorenz, Co-Director) and current trainees. With an average attendance of 150 scientists, the retreat serves the MBID faculty and students as well as investigators and students in the Greater Houston area, including: UTHealth Houston, University of Houston, Baylor College of Medicine, Texas A&M – College Station, UT Medical Branch at Galveston, Houston Methodist Research Institute, University of Houston – Downtown, Houston Community College, and others. The day begins with a Career Development Panel, often featuring graduates of participating institutions, and keynote speakers who are locally- and nationally-recognized experts in infectious diseases. Oral and poster presentations are selected from submitted abstracts, and awards are given for exceptional graduate student and postdoctoral fellow presentations. Selected abstracts are made available to registrants prior to the retreat so they can select the posters they would most like to visit during the event's poster session.
Photos from the 2022 In-Person Poster Session and Virtual Talks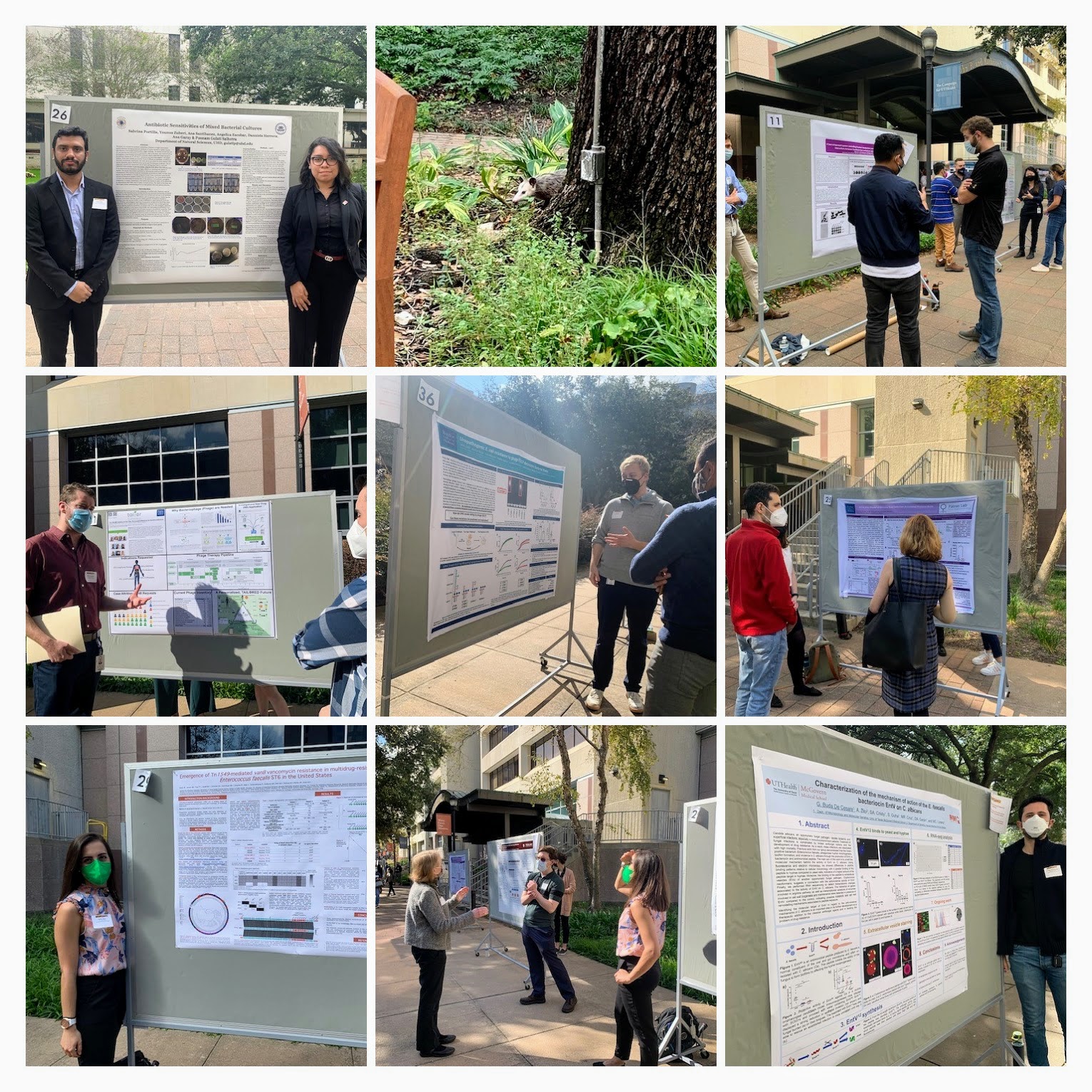 Thank you for such a successful 'hybrid' 2022 MBID Research Retreat! We look forward to seeing you all again in 2023!