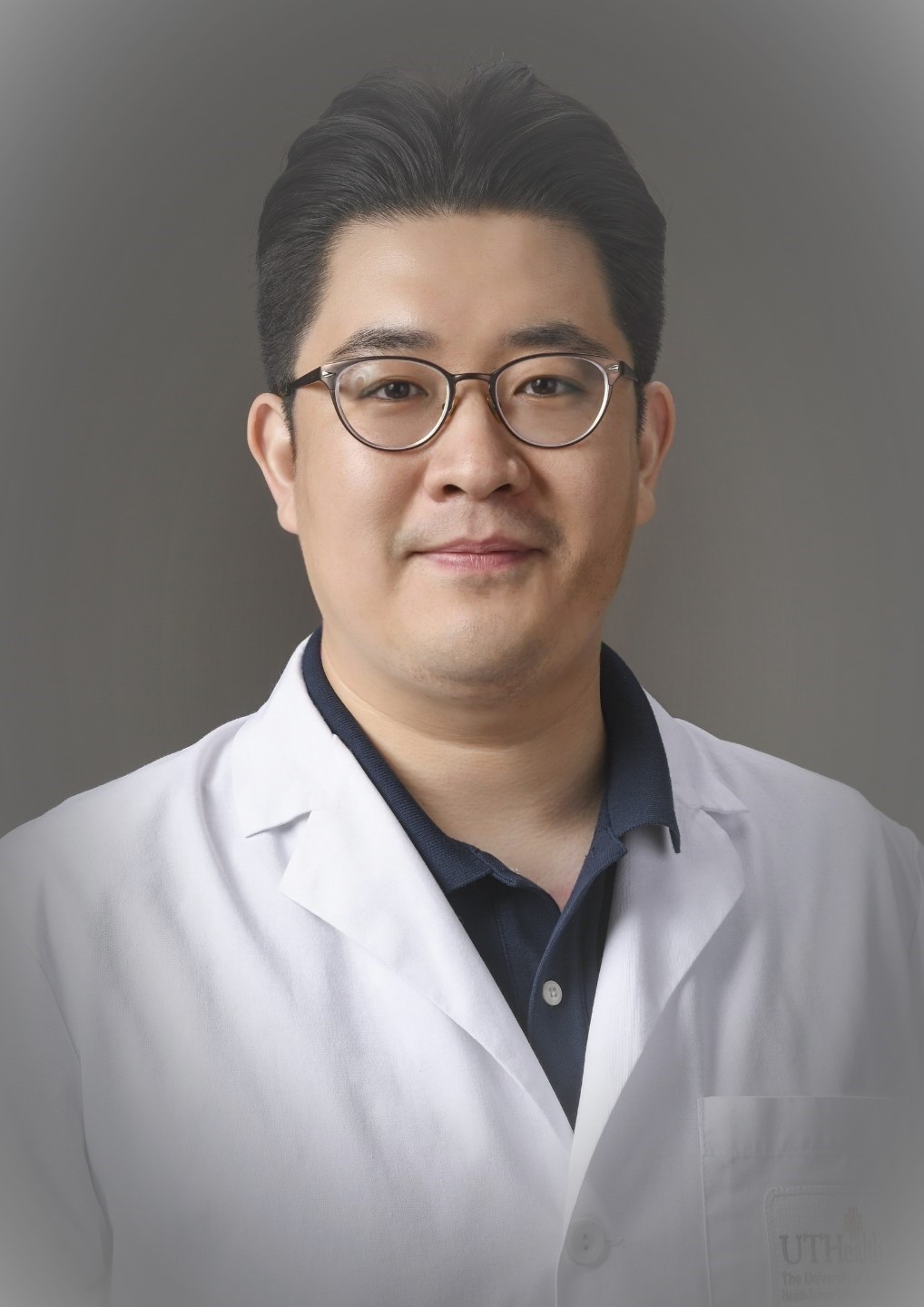 BRAINS Research Laboratory
Neuro-mucosal Immunology
Biography
Dr. Juneyoung Lee received his PhD from the Department of Computational Biology and Medical Sciences, Graduate School of Frontier Sciences at The University of Tokyo in 2016. Dr. Lee studied mucosal immunology in Dr. Hiroshi Kiyono's laboratory in the Division of Mucosal Immunology, Department of Microbiology and Immunology at the Institute of Medical Science, The University of Tokyo. In 2016, he joined the BRAINS Research Laboratory, led by Dr. Louise McCullough, in the Department of Neurology at McGovern Medical School at The University of Texas Health Science Center at Houston (UTHealth) as a postdoctoral research fellow. During his postdoctoral training, Dr. Lee investigated the regulatory mechanisms of the microbiome-gut-brain axis in aging and stroke. He was awarded a Postdoctoral Fellowship and the prestigious Lawrence M. Brass Stroke Research Award from the American Heart Association (AHA) and the American Brain Foundation. He was recently awarded a Career Development Award from the AHA. In 2021, Dr. Lee was appointed as an Assistant Professor in the Department of Neurology, McGovern Medical School at UTHealth. Dr. Lee's team is currently investigating therapeutic strategies for age-related neurological diseases by modulating microbial, metabolomic and immunological profiles in the host.
Education
Doctorate

Computational Biology and Medical Science - The University of Tokyo. Japan
Areas of Interest
Clinical Interests
Aging
Ischemic Stroke
Neurodegenerative Diseases
---
Research Interests
Neuro-immune Interactions
Host-microbe Interactions
Inter-organ Communication
Bacteriotherapy
Research Information
Dr. Lee's Laboratory of Neuro-Mucosal Immunology explores (1) neuro-immune interactions, (2) host-microbe interactions and (3) inter-organ communication. Specifically, these include investigating the bidirectional communication between the brain and host mucosal tissues (e.g., gastrointestinal, respiratory and urogenital tracts) in the context of aging and age-related cerebrovascular and neurodegenerative diseases. The Lee Laboratory aims to interrogate the unknown mechanisms and target dysregulation in diseases with the goal of identifying novel therapeutic options by utilizing state-of-art techniques for metagenomics, metabolomics, flow cytometry, organoids and single-cell RNA sequencing.
Publications
Publication Information
Lee J, d'Aigle J, Atadja L, Quaicoe V, Honarpisheh P, Ganesh BP, Hassan A, Graf J, Petrosino J, Putluri N, Zhu L, Durgan DJ, Bryan RM Jr, McCullough LD, Venna VR. Gut microbiota-derived short-chain fatty acids promote poststroke recovery in aged mice. Circulation Research. 2020 Jul 31;127(4):453-465.
Lee J, Venna VR, Durgan DJ, Shi H, Hudobenko J, Putluri N, Petrosino J, McCullough LD, Bryan RM. Young versus aged microbiota transplants to germ-free mice: increased short-chain fatty acids and improved cognitive performance. Gut Microbes. 2020 Nov 9;12(1):1-14.
Lee J, Mohsen A, Banerjee A, McCullough LD, Mizuguchi K, Shimaoka M, Kiyono H, Park EJ. Distinct age-specific miRegulome profiling of isolated small and large intestinal epithelial cells in mice. International Journal of Molecular Sciences. 2021 Mar 29;22(7):3544.
Honarpisheh P, Lee J, Banerjee A, Blasco-Conesa MP, Honarpisheh P, d'Aigle J, Mamun AA, Ritzel RM, Chauhan A, Ganesh BP, McCullough LD. Potential caveats of putative microglia-specific markers for assessment of age-related cerebrovascular neuroinflammation. Journal of Neuroinflammation. 2020 Dec 1;17(1):366.
Lee J, Park EJ, Yuki Y, Ahmad S, Mizuguchi K, Ishii KJ, Shimaoka M, Kiyono H. Profiles of microRNA networks in intestinal epithelial cells in a mouse model of colitis. Scientific Reports. 2015 Dec 9;5:18174.