Neurocritical Care Fellowship Program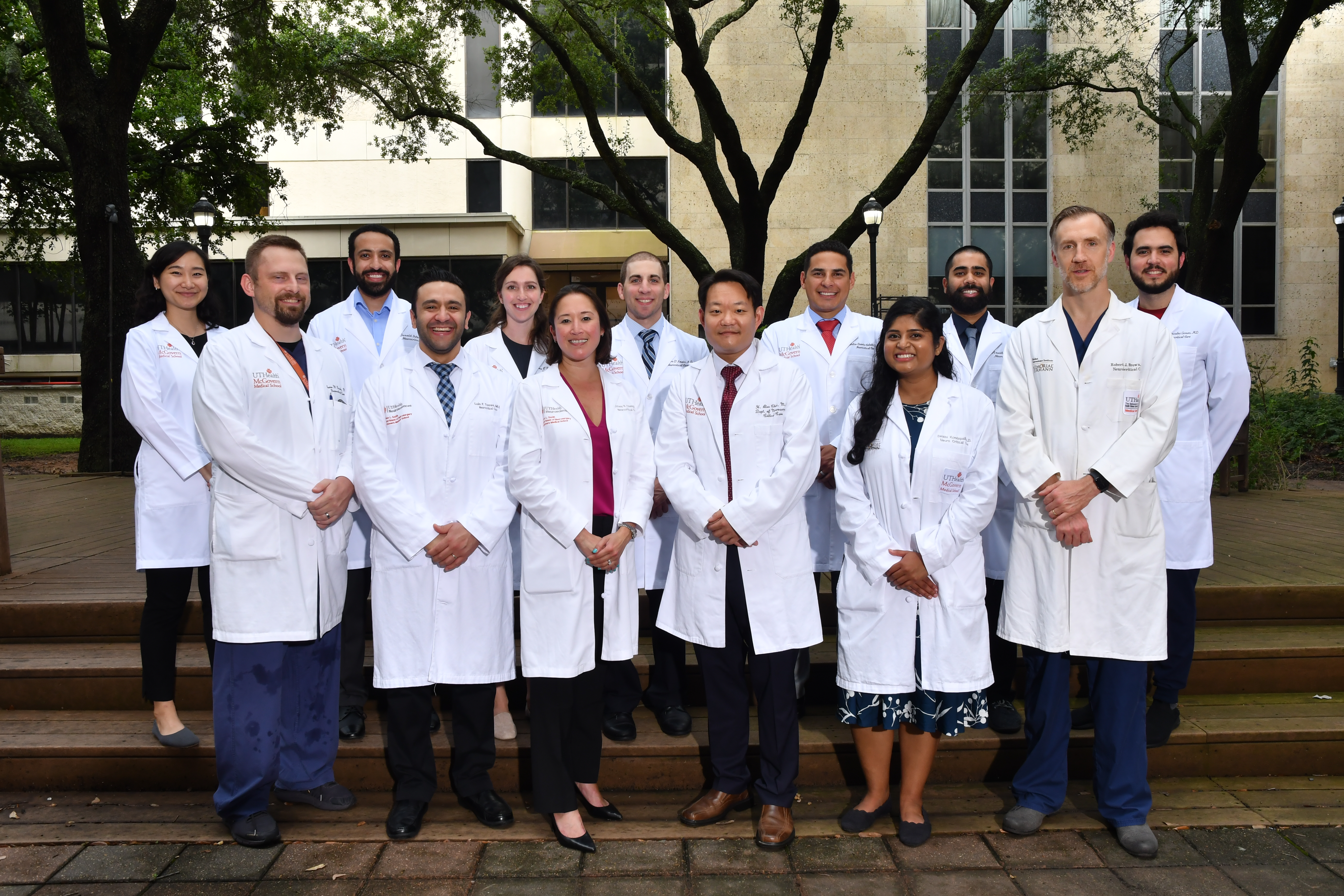 The Neurocritical Care Fellowship Program at McGovern Medical School is driven by a commitment to excellence. Part of UTHealth Neurosciences, our multidisciplinary neurocritical care team provides world-class medicine and surgery for patients with life-threatening neurological conditions such as ischemic stroke, aneurysmal subarachnoid hemorrhage, intracerebral hemorrhage, status epilepticus, traumatic brain and spine injury, and other neurological disorders with multiple-organ failure.
We are dedicated to training the best, and our fellowship program demonstrates this, giving fellows access to the most complex cases and continuing collaboration with faculty and staff.
UTHealth Neurosciences has a substantive research program geared toward developing new treatments for patients in the near future. Through this focus on groundbreaking innovation, we continue to provide leading expertise in saving lives beyond expectation.
Neuroscience ICU Facilities
The UTHealth Houston Neurosciences Neurocritical Care Program is recognized for the treatment of high-acuity brain and spinal cord injuries. Our physician team manages severe neurotrauma cases, with neurointensivists and experienced mid-level practitioners staffing the 32-bed Neuroscience ICU (NSICU) at Memorial Hermann-Texas Medical Center around the clock to provide ongoing intensive care to critically ill patients. The program continues to grow and now operates 74 NSICU beds in three hospitals, including Memorial Hermann Southwest Hospital and Memorial Hermann Memorial City Memorial Medical Center, making it one of the largest programs in the country.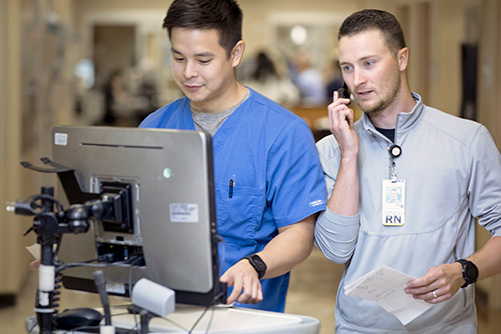 UTHealth is an international leader in research conducted on innovative treatments following neurotrauma and participates in several multicenter trials. Investigators at McGovern Medical School at UTHealth and TIRR Memorial Hermann collaborate in a cutting-edge comprehensive research program incorporating basic science, translational research, clinical trials and comparative effectiveness research. Led by H. Alex Choi, MD, associate professor in the Vivian L. Smith Department of Neurosurgery, the program utilizes the most advanced medical technologies and devices.
Patients with acute neurological injuries benefit from the Memorial Hermann Red Duke Trauma Institute – one of only two Level 1 trauma centers in the area and one of the busiest in the nation – and from Memorial Hermann Life Flight®, the first air medical transport service established in Texas and the second in the nation. Built on the hospital's long-term collaboration with McGovern Medical School, the 200-bed Red Duke Trauma Institute provides high-quality care to both adult and pediatric trauma patients and offers a full spectrum of service including access to Houston's only verified burn center. Physicians at UTHealth drive innovations in trauma care by moving research quickly from the laboratory to the bedside.
Network of Neurocritical Care
UTHealth Houston Neurosciences has expanded the team's active role in saving the lives of critically ill patients by expanding critical care services at two hospitals, Memorial Hermann Southwest Hospital and Memorial Hermann Memorial City Medical Center.
At Memorial Hermann Southwest Hospital, a state of-the-art Neuroscience ICU is staffed 24/7 by our physicians, all of whom are fellowship trained in neurocritical care. These neurointensivists work hand in hand with neurosurgeons to provide superior care after neurological surgery. Memorial Hermann Memorial City Medical Center operates a 19-bed dedicated neurocritical care unit combining intensive and acute care. The hospital's Neuroscience ICU is also staffed 24/7 by fellowship-trained UTHealth physicians. The unit sees a large volume of neurotrauma and stroke patients and is equipped with continuous EEG capabilities.
Both centers have 24/7 neuroendovascular surgical care available for immediate stroke care and the treatment of complex cerebral vascular diseases. Both are also equipped with the most advanced tele-robot capabilities, allowing expert practitioners to be at the virtual bedside in minutes.