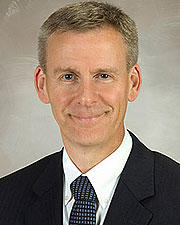 Professor
Director, Neurocognitive Disorders Center
Education
Medical Degree

Boston University School of Medicine, Boston, MA

Internship

Boston Veterans Administration Hospital, Department of Internal Medicine, Boston, MA

Residency

Neurology, Baylor College of Medicine, Houston, TX

Fellowship

Cellular Neurophysiology, Baylor College of Medicine, Houston, TX
Areas of Interest
Clinical Interests
Alzheimer's Disease
Behavioral Neurology
Cognitive Impairment
Concussion
Corticobasal Degeneration
Dementia
Frontotemporal Dementia
Lewy Body Dementia
Memory Loss
Mild Cognitive Impairment
Neurodegenerative Disease
Neuropsychiatry
Normal Pressure Hydrocephalus
Parkinson Disease Dementia
Parkinson Psychosis
Pick Disease
Primary Progressive Aphasia
Progressive Supranuclear Palsy
Traumatic Brain Injury
Publications
Publication Information
1.  Li R, Rui G, Chen W, Li S, Schulz PE, and Zhang Y*. Early Detection of Alzheimer's Disease Using Noninvasive Near-infrared Spectroscopy. Frontiers in Aging Neuroscience, In Press.
2. Younes K, Hasan KM, Kamali A, McGough CE, Keser Z, Hasan O, Melicher T, Kramer LA, Schulz PE and the Alzheimer's Disease Neuroimaging Initiative Researchers. Diffusion Tensor Imaging of the Superior Thalamic Radiation and Cerebrospinal Fluid Distribution in Idiopathic Normal Pressure Hydrocephalus. J of Neuroimaging 2019, In press.
3.  Keser Z, Hasan K, Schulz P, and Nelson F. Yakovlev's basolateral limbic circuit in multiple sclerosis related cognitive impairment. Journal of Neuroimaging. 2018 June 12; 00-1.
4. Fenoy AJ, Schulz PE, Selvaraj S, Burrows C, Zunta-Soares G, Durkin K, Zanotti-Fregonara P, de Quevedo J, and Soares J. A longitudinal study on deep brain stimulation of the medial forebrain bundle for treatment-resistant depression. Transl Psychiatry 2018 Jun 4;8(1):111-22.
5. Younes K, Lepow L, Estrada C, and Schulz PE. Auto-antibodies against P/Q- and N-type voltage-dependent calcium channels mimicking frontotemporal dementia. SAGE Open Med Case Rep 2018 Apr 10;6:1–4.
6. Jawaid A, Khan RA, Kremer EA, Polymenidou M, and Schulz PE. Disease-modifying effect of metabolic disorders in amyotrophic lateral sclerosis and frontotemporal lobar degeneration. In press 10/01/17.
7. Hasan KM, Keser Z, Schulz PE, Wilde E. Multimodal Advanced Imaging for Concussion. Neuroimaging Clin N Am. Neuroimaging Clin N Am. 2018 Feb;28(1):31-42.
8. Paolicelli RC, Jawaid A, Henstridge CM, Valeri A, Merlini M, Robinson JL, Lee EB, Rose J, Appel S, Lee VM-Y, Trojanowski JQ, Spires-Jones T, Schulz PE and Rajendran L. TDP-43 Depletion in Microglia Promotes Amyloid Clearance but Also Induces Synapse Loss. Neuron 2017 Jul 19;95(2):297-308.
9. Cykowski MD, Powell SZ, Schulz PE, Takei H, Rivera AL, Jackson RE, Roman G, Jicha GA, and Nelson PT. Hippocampal Sclerosis in Older Patients: Practical Examples and Guidance With a Focus on Cerebral Age-Related TDP-43 With Sclerosis. Arch Pathol Lab Med 2017 Aug; 141(8):1113-1126.
10. Kimm, TS, Okusaga OO, and Schulz PE. Delirious Mania in Bipolar Disorder. Prim Care Companion CNS Disord. 2017 Mar 2; 19(2).
Additional Information
Board Certifications
American Board of Psychiatry and Neurology
Certified in "Behavioral Neurology and Neuropsychiatry" by the United Council