Neuropsychology Postdoctoral Fellowship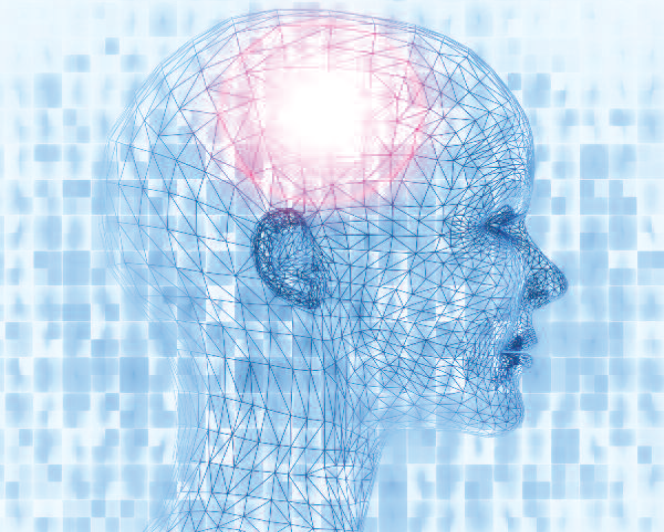 The Neuropsychology Division is one of several specialty divisions within the UTHealth Department of Neurology and consists of the Neuropsychology Clinic and the Brain and Behavioral Health Clinic. The mission of the Neuropsychology Division is to deliver neuropsychological and psychological services meeting the highest standards of the profession and to contribute to UTHealth's mission to provide exceptional educational training, clinical services, and advancements in research. The division specializes in the comprehensive neuropsychological evaluation and psychodiagnostic assessment of adults with a broad range of disorders that include Alzheimer's disease and other dementias, Parkinson's disease and other movement disorders, multiple sclerosis, cerebrovascular disease, traumatic brain injury, epilepsy, and psychiatric disorders. Pre- and post-surgical evaluation for deep brain stimulation (DBS) is also a significant component of the program's clinical service. Clinical intervention services include cognitive rehabilitation and psychotherapy. In addition to serving a population of individuals with diverse neurological conditions, our location in a large metropolitan area allows us to serve individuals from diverse cultural and ethnic backgrounds and socioeconomic statuses.
The division's primary outpatient clinic is located in the UTHealth Neurosciences Neurocognitive Disorders Center, which also houses the Department of Neurology's Neuropsychiatry Program. Ancillary outpatient clinics include the Huntington's Disease Society of America Center for Excellence (HDSACOE), which is affiliated with three partner sites and one of 54 COEs across the country. The training hospital for the Department of Neurology is Memorial Hermann Hospital.
Minor rotations in clinical neuropsychology are offered at various sites in the Texas Medical Center, including MD Anderson Cancer Center, Baylor College of Medicine, and the Memorial Hermann Ironman Sports Institute.
---
Neuropsychology Fellowship Program Mission and Goals
In accordance with UTHealth's academic mission, the Neuropsychology Fellowship Program offers a structured two-year postdoctoral fellowship in clinical neuropsychology. The mission of the fellowship program is to prepare fellows for independent practice as scientist-practitioners through a curriculum that enhances knowledge and clinical skills in neuropsychology. The training curriculum was intentionally designed to adhere to the Houston Conference Guidelines for Specialty Training in Neuropsychology and to meet requirements for board-certification in clinical neuropsychology as defined by the American Board of Professional Psychology (ABPP). The program also meets Texas' licensure requirements and is a member of the Association of Postdoctoral Programs in Clinical Neuropsychology (APPCN). Robert L. Collins, PhD, ABPP-CN is the board-certified consultant for our program. Aspects of the curriculum are also tailored to the fellows' career interests through creation of an individual development plan (IDP) at the start of the first fellowship year in collaboration with the Fellowship Director. The IDP is reviewed yearly and adjusted accordingly.
The fellowship program accomplishes its mission through several goals, including advanced education and training in the competencies necessary for the specialized practice of clinical neuropsychology, emphasizing advanced training in clinical evaluation, cognitive rehabilitation, and psychotherapeutic intervention with adult and geriatric patients with a range of neurocognitive and psychological disorders, and providing opportunities to engage in research in the field of neuropsychology. Clinical services will comprise at least 80% of the fellows' effort, educational activities will comprise 10%, and clinical research/scholarly activity will be 10%.
---
Program Administrative Structure
The Neuropsychology Postdoctoral Fellowship Program is administered by the Neuropsychology Division in the Department of Neurology at McGovern Medical School. Dr. Bethany R. Williams serves as both the Director of the Neuropsychology Division and Neuropsychology Fellowship and Dr. Christina L. Burrows serves as the Fellowship Assistant Director. Rimma Brokhin and Katina Carson-Pratt provide administrative support to the program. Fellows are primarily trained in the Neurocognitive Disorders Center, but also have opportunities for research collaboration, clinical training, and completion of minor rotations with other faculty at UTHealth, as well as other locations within the TMC.
Core Neuropsychology Faculty
Bethany R. Williams Ph.D., Associate Professor of Neurology
Christina L. Burrows, Ph.D., Assistant Professor of Neurology
Stella H. Kim, Psy.D, Assistant Professor of Neurology
Kendra Anderson, Ph.D, Assistant Professor of Neurology
*APPCN Program Consultant: Robert Collins, PhD, ABPP-CN
For detailed information, please view our 2021-2023 Fellowship Training Manual
---
Didactic Opportunities
The fellow will participate in advanced didactics to foster learning and growth in clinical neuropsychology, including program-based lectures and a nervous system and behavior course. Our location in the prominent Texas Medical Center (TMC), the largest medical center in the world, also affords the fellow access to an array of other educational opportunities across hospitals and medical schools within the TMC that include neuropsychology and neurology seminars, conferences, and invited lectures. Additional learning opportunities include Neurology and Psychiatry Grand Rounds, inpatient neurology rounds, shadowing with specialists in neurology, and observation of DBS and other brain surgeries.
---
Application Process
The Neuropsychology Division will participate in the Match. This residency site agrees to abide by the APPCN policy that no person at this facility will solicit, accept, or use any ranking-related information from any residency applicant. To be considered, applicants must have completed an APA or CPA-accredited doctoral program and a 1-year APA-or CPA-accredited predoctoral internship with rotations in neuropsychology prior to the scheduled start of the fellowship. Individuals with a doctoral degree but without formal training in neuropsychology will not be considered. Applicants are expected to have had formal training in neuropsychological assessment of adults, including standardized test administration and scoring, interpretation, and report preparation both in graduate school and on internship.
Applications are due by Friday, January 21, 2022
Applicants are required to submit the following:
1) A 1-2 page letter of intent describing your experience in neuropsychological assessment and research, as well as your interest in the Neuropsychology Fellowship Program.
2) An up-to-date curriculum vitae
3) Two de-identified sample neuropsychological evaluation reports
4) An official transcript mailed or emailed directly from your graduate institution to Rimma.L.Brokhin@uth.tmc.edu. Copies provided directly from applicants will not be accepted.
5) Three letters of recommendation, with at least one from a training supervisor from your graduate program and one from a supervisor at your predoctoral internship.
*all signed letters of recommendation should be addressed to Dr. Williams. The letters can be mailed to the address below or emailed to Rimma.L.Brokhin@uth.tmc.edu from the referents.
6) APPCN's Completion of Doctoral Training form for individuals who have not yet received the doctoral degree (this form is in addition to the three letters of recommendation) https://appcn.org/doctoral-training-verification/
7) Please address your application to the Director of Fellowship Training, Dr. Bethany Williams and email the application to Rimma.L.Brokhin@uth.tmc.edu or mail to:
1941 East Rd, Suite 4358
Houston, TX 77054
Applications received by each yearly deadline will be reviewed by the Division faculty. Selected applicants will be invited to interview virtually via video conferencing.
---
*Robert L. Collins, PhD, ABPP-CN is the board-certified consultant for our program